3 infographics that simply explain:
How to expand your D2C potential quickly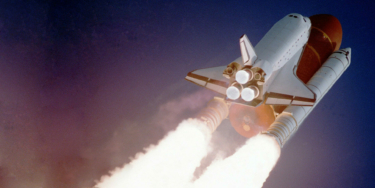 Have you Explored your D2C Potential yet?
Your degree of Direct-to-Consumer (D2C) potential depends on the maturity level of your D2C strategy. The good news is, as you become more mature, your revenue potential grows. At the same time, different maturity levels require a different focus. Only those manufacturers who are aware of their maturity level can take the right steps to get to the next level or stay on top of the growing D2C market.
The Three Maturity Levels of D2C Companies
Follower
Manufacturers who discover D2C for themselves go through a phase of initial knowledge building. Here, D2C is positioned for the first time as a revenue generator alongside the dealer channel network.
Strategist
In the strategic phase, D2C usually generates a double-digit share of sales. Here, brand building is the key to expanding D2C.
Market leader
Manufacturers that are fully focused on D2C, are able to take maximum advantage of customer data and customer relations through digital data acquisition.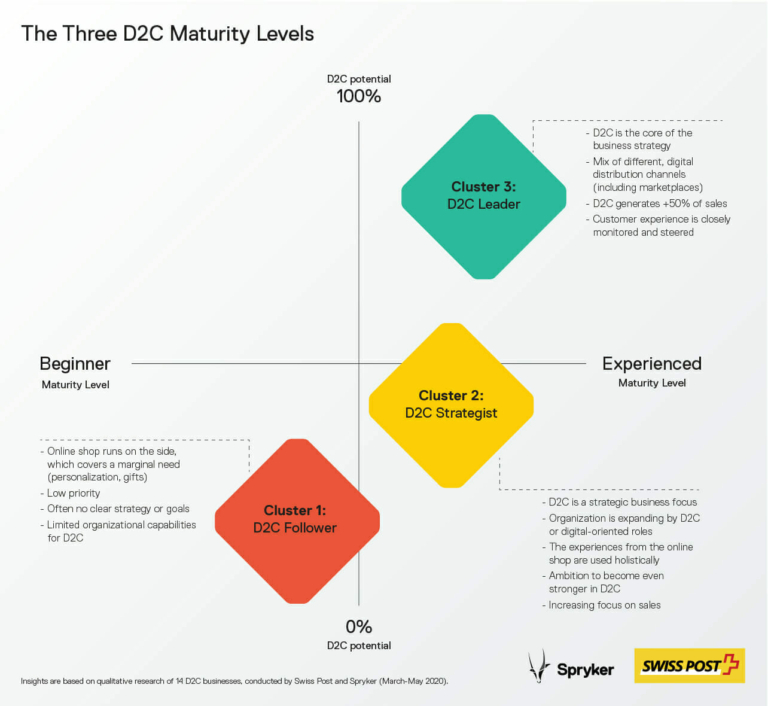 How does the D2C Maturity Level Impact Businesses?
Whether during the initial knowledge build-up, setting the strategic direction, or as a market leader – without the right activities and the appropriate setup, D2C often fails quickly for manufacturers. But what resources, strategies, and features and tools are essential for success? What activities and sales channels should not be missed?
Depending on the level of D2C maturity, different priorities come into play. You can find out exactly what these are at a glance in this infographic.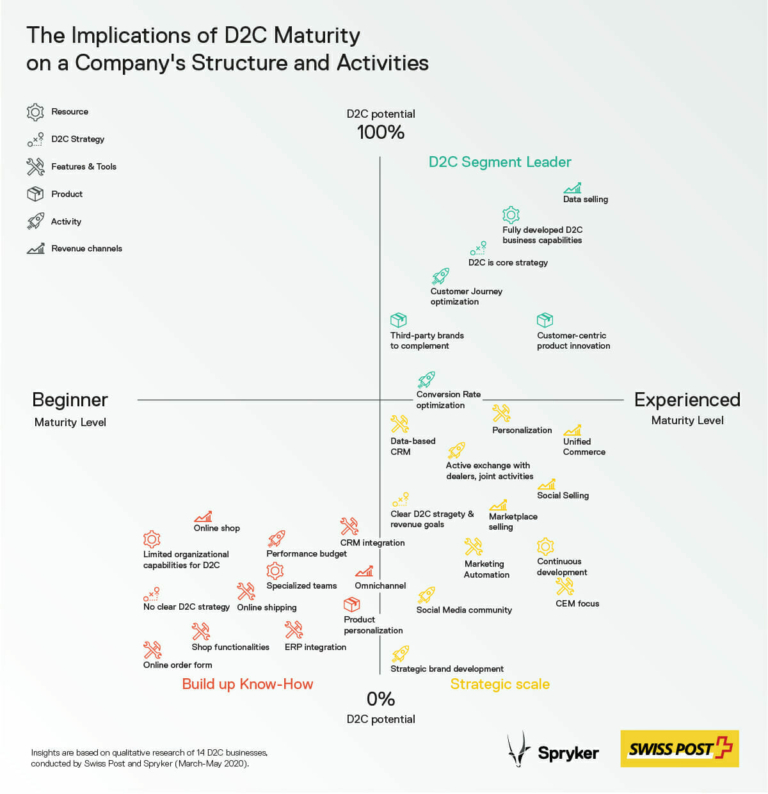 D2C Trends for Manufacturers and new Players
The trends show that D2C has become an instrumental strategy to increase profit margins and overall revenue. Meanwhile, the main challenge is still the handling of the logistics involved in the direct-to-consumer relationship. Download the infographic with all trends.