Handout
7 Success Factors of B2B Marketplaces to Make Sure Your Business Triumphs
This short handout offers an easy-to-follow road-map for B2B marketplace success. Find out:
Why B2B marketplaces are a huge area of potential
7 success factors to make sure you get your B2B marketplace right
Information on further reading about marketplaces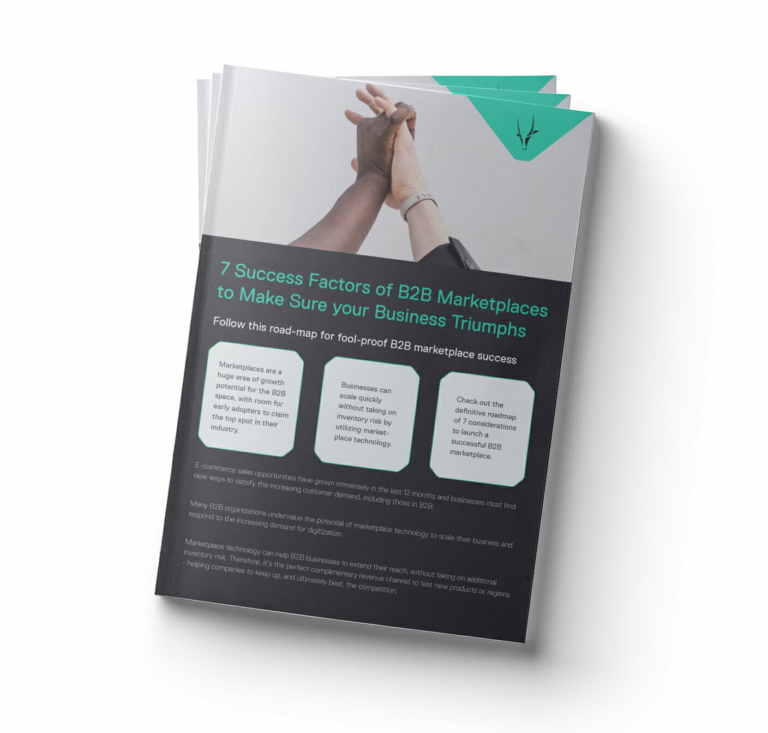 Reading sample
B2B marketplace arena
B2B marketplace sales are expected to reach into the trillions in just a couple of years, while e-commerce in the US alone is set to be worth $1 trillion by 2023, according to a recent report by Insider Intelligence's eMarketer. Alongside this, Amazon Business is projected to surpass $52 billion in GMV by 2023.
There are very few dominant players in the B2B marketplace landscape so far. While most companies are not keen to launch broad marketplaces because of competition from the giants, there is a unique opportunity for B2B businesses to corner the market of a specific vertical.