Study
How Does D2C Become a Key Profit Driver?
Direct supply of end customers by manufacturers is not a new trend. However, digitalization of retail has accelerated this development in recent years.
This study shows that D2C is more than a buzzword. For many companies, direct sales is already an important lever for profit optimization and holds enormous potential for manufacturers who take customer orientation seriously. It is precisely these insights, which can be gained through direct customer relations and data ownership, that enable a company to really position itself for the future.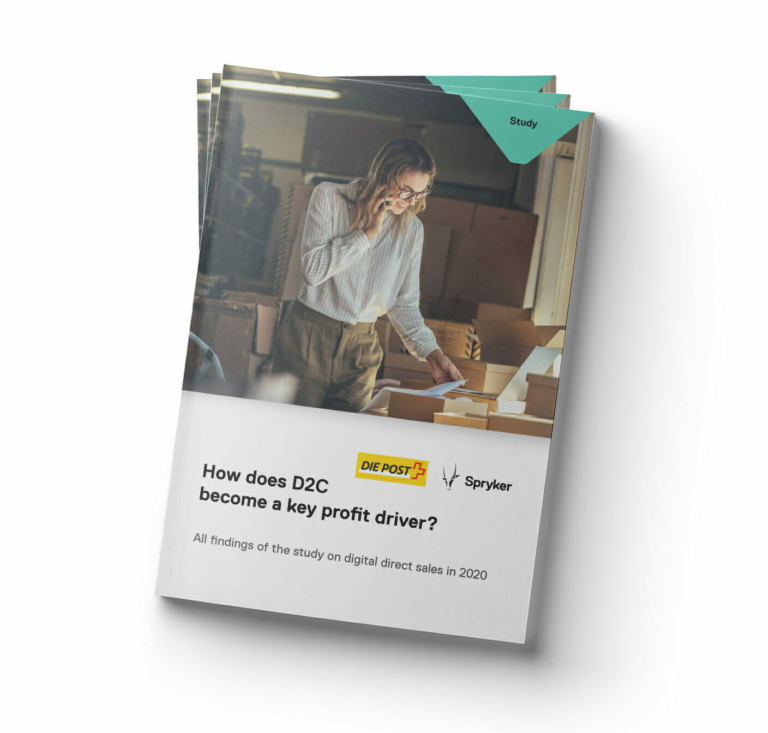 Data & Content
Study on Digital Direct Sales in 2020
Together with Swiss Post and the University of St. Gallen, Spryker analyzed the D2C market and asked 15 companies with end-customer stores about their views, experiences, goals and best practices regarding D2C.
What advantages and challenges does D2C bring?
How do you identify the D2C maturity level of a company?
Which D2C strategy leads to higher profit margins and customer insights?
What role do marketplaces play?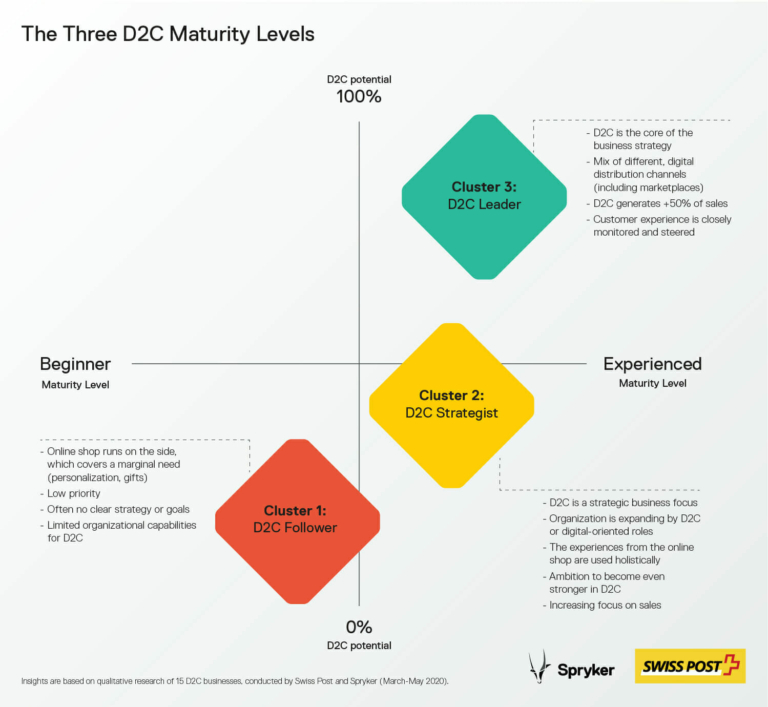 Extract
03 Direct-to-Consumer in the Digital Age
With digitalization advancing, commercial transactions are increasingly shifting to the internet. The digitalization of private households is growing, and consumers are spending more time online. Distribution channels are also changing to the same extent.
1. Product sales via marketplaces and platforms, e.g., Amazon or Zalando
2. Direct sales via an own online shop
3. Unified commerce approach with a variety of digital sales channels, such as social commerce, voice commerce, and seamless integration of offline and online points of sale.
As mentioned, when listing the advantages, a direct-to-consumer strategy potentially offers higher margins, access to new consumer groups (for example, by expanding into new markets), managing the brand experience, and obtaining one's own data on customers.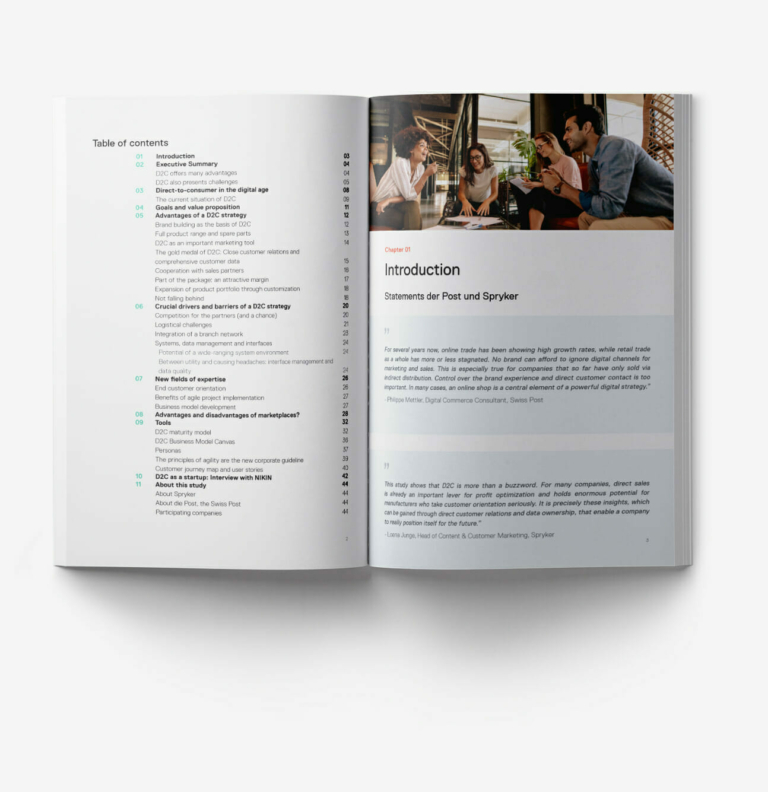 Further Information about D2C
You want to learn more about how to quickly expand the D2C potential of your company? Then take a look at our bundled infographics about D2C. They explain the three D2C maturity levels of companies and present suitable strategies and activities.
Or are you interested in concrete hands-on examples of successful D2C companies? Then check out our D2C video to see how Spryker customer Kapten & Son turned €5,000 seed capital into a leading D2C brand with over 1 million customers through direct sales.