Spryker Cloud Commerce OS
Perfect Commerce Solution for: Digitizers
Easily digitize your B2B or B2C business with Spryker to meet and exceed your customer's expectations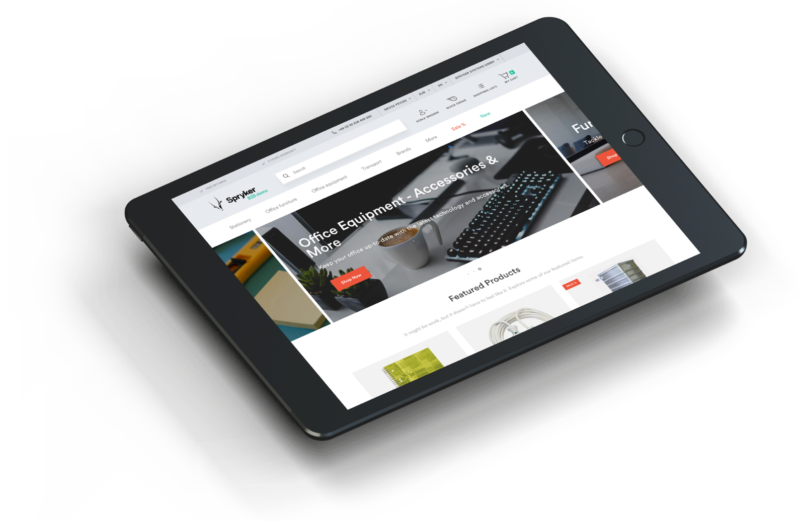 Easily digitize your B2B or B2C business with Spryker to meet and exceed your customer's expectations
Spryker Cloud Commerce OS
Perfect Commerce Solution for: Upgraders
Our priority is your ability to scale no matter how the market changes making Spryker Cloud Commerce OS the best solution for long-term growth and success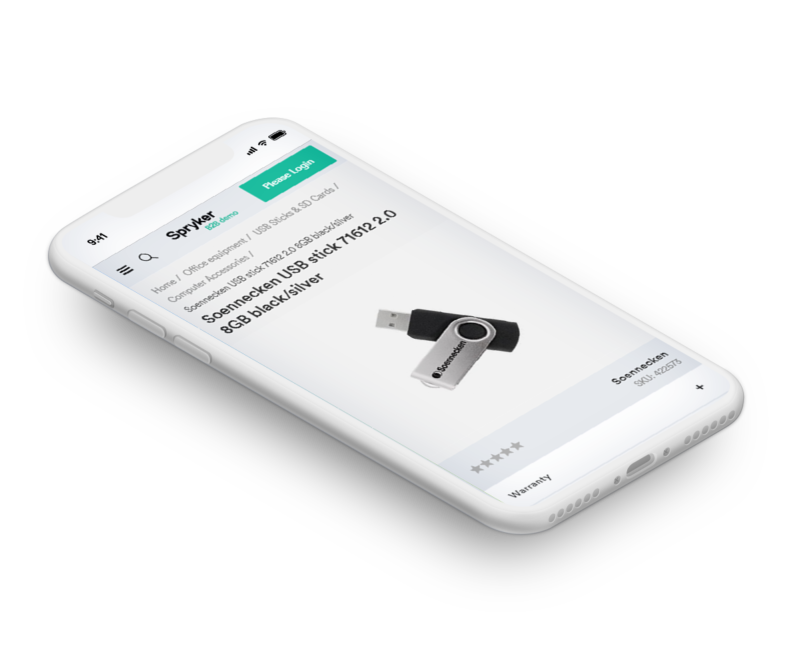 Our priority is your ability to scale no matter how the market changes making Spryker Cloud Commerce OS the best solution for long-term growth and success
Spryker Cloud Commerce OS
Perfect Commerce Solution for: Innovators
With the largest selection of B2B & B2C features on the market, GLUE API, and LINK Middleware, you're never limited in what you can build.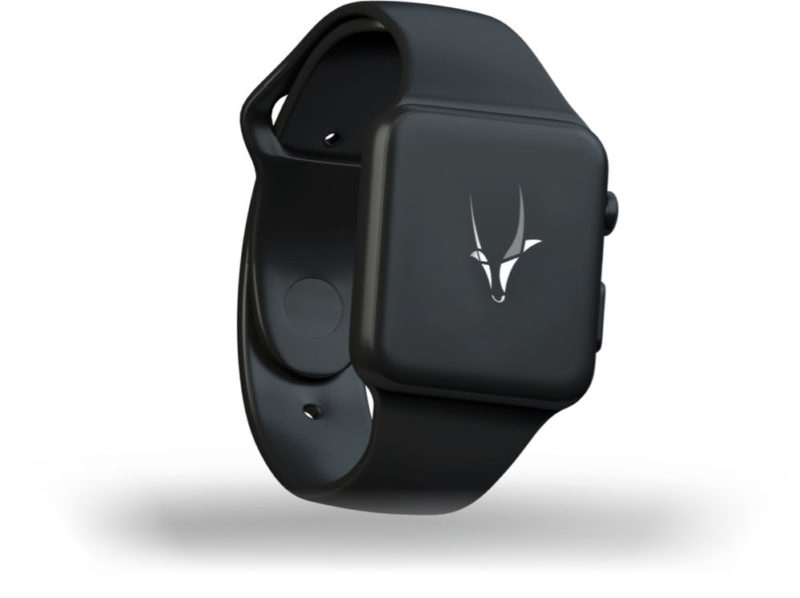 With the largest selection of B2B & B2C features on the market, GLUE API, and LINK Middleware, you're never limited in what you can build.
Spryker Cloud Commerce OS
Best Practices for the Weekend of Black Friday until Cyber Monday
Ensure a great Black Friday customer experience by taking these measures to prepare.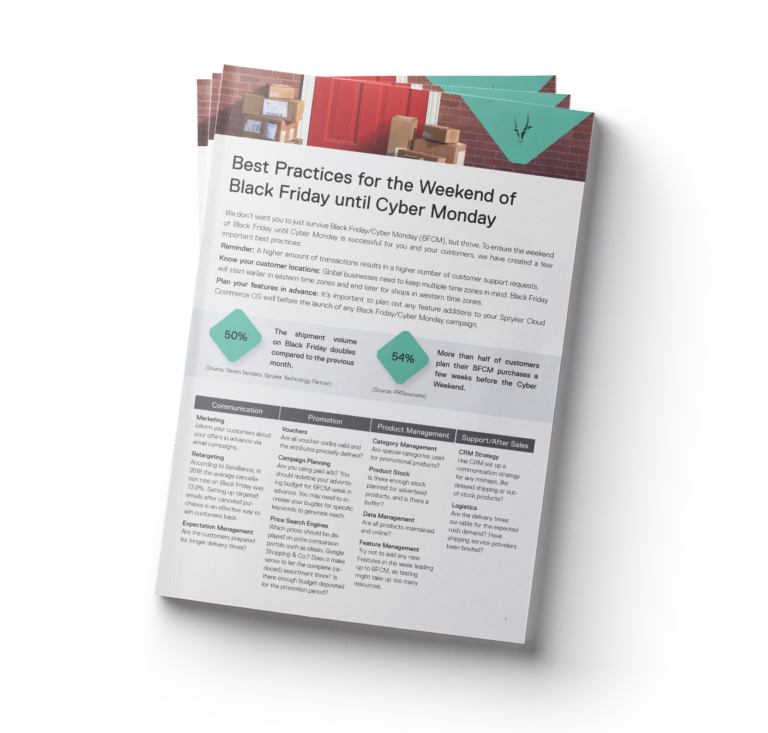 100% Scalable
Full B2B & B2C Feature Suite
Our capabilities are constantly growing and based on real customer and commerce market needs.
Our priority is to help you grow and scale your business successfully. Download our full feature catalog to learn about the the scale and strength of the Spryker Cloud Commerce OS and its large selection of B2B and B2C features.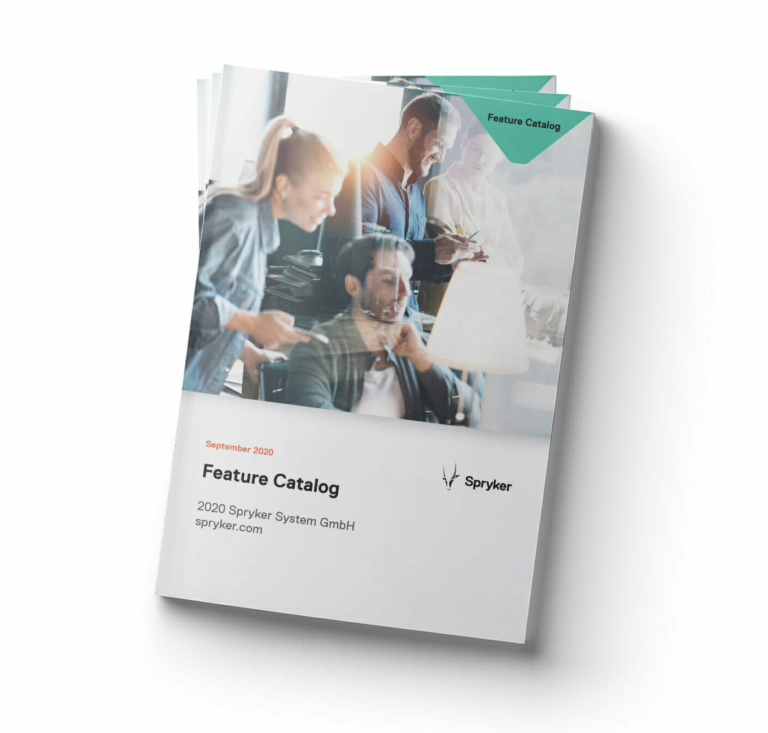 Spryker Cloud Commerce OS in Action
Toyota
See for yourself why Spryker Customer Toyota chose Spryker Cloud Commerce OS to spearhead their Toyota Helps Sellers initiative created to connect customers with their regional dealerships digitally to keep their communities moving and safe.
Be the Architect of Your own Future
Modern times call for modern software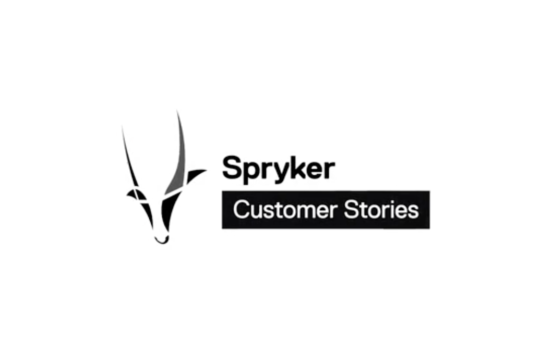 Limitless customization
Do More With Spryker Cloud Commerce OS
When you choose Spryker Cloud Commerce OS, your business benefits from Spryker's inherent flexibility and agility no matter if you're a B2B, B2C, or marketplace business. Spend less time worrying over the setup & operations, and more time growing the perfect shop that meets your customer needs.
Best product experience, optimal Total Cost of Ownership, and continued support & accountability. Businesses who must maintain their own hosting solution can still use our on-premise solution, Spryker Commerce OS.
End-to-End Accountability: Your Spryker Cloud Commerce OS infrastructure & operations are managed under one, simple contract taking the hassle out of the equation from start to finish.
Contact & Support: Spryker Cloud Commerce OS comes with 24x7x365 contact and support to solve any and all operational problems.
Optimized & Cost-Efficient: Get the best total cost of ownership with the highest return on investment on the market today.
Best Product Fit: If there's anything we know best, it's how to manage, operate, scale the modularity of Spryker's headless, API-based architecture. We take care of all the tooling and services so you can spend more time focusing on your customer and future success.
All-Inclusive Product Offering: products, services, tools, and required partner integrations, you have everything directly out-of-the-box to get to work, fast.
Release Notes
202001.0
January 16, 2020
The most recent large-scale release brought with it 3 new features and several feature improvements.
What's new?
Configurable Bundles: Give your customers the power to personalize items easily without the help of a sales agent
Split Delivery: Increase customer convenience when you allow them the opportunity to ship items in the same cart to multiple locations
CMS Templates & Slots: Get the most from Spryker's CMS easily by distributing and reusing content across your entire shop