Move
Up
Faster
Better
into the Future
Efficiently
When you move from SAP to Spryker

Receive a special offer when you move up from SAP to Spryker in 2021
If you don't have a solid technical foundation, all you achieve is that the problems become obvious later – for example when there are required changes or performance issues
These brands moved from SAP to Spryker. Follow in their footsteps...
With our "Virtual Order Fair" we have launched a groundbreaking project with Spryker.
Spryker Cloud Commerce OS
Get a move on! Innovate and move up your commerce solution
Are you looking for ways to grow faster, to scale better, or to drive efficiency and revenue more? This compact 2-page handout could just have all the answers you are looking for. See why Spryker helps you move up and how the Spryker Commerce OS compares to the SAP Commerce Cloud.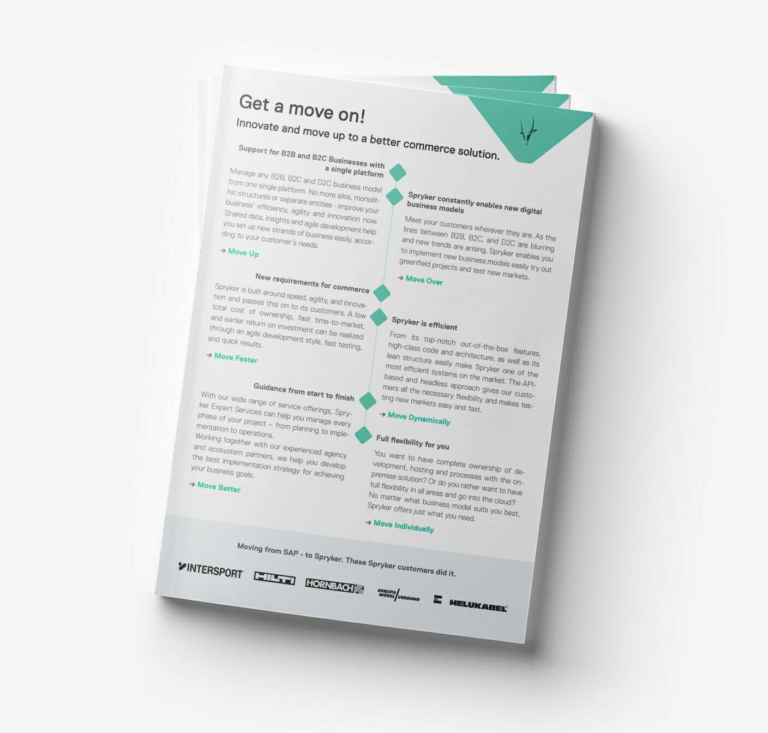 Spryker is one of the 15 global commerce software providers listed in the 2020 Gartner Magic Quadrant for Digital Commerce. I'm proud to see Spryker included so soon after its foundation.
One handout with all the answers you need to soundcheck if your SAP solution still provides everything you need to take the next level.