Profit From how Your Customers Consume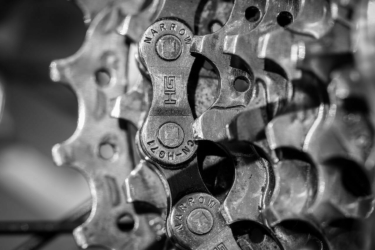 Consumer Goods
Get your own access to the customer
Times are changing: for manufacturers it should be customer-first. If through a D2C approach or investing into a tech solution that enables faster and more efficient processes. It is profitable to invest in a platform with customer-centric features today in order not to be left behind in the race for customer access.
Our Spryker features for successful businesses
Split Delivery
Increased profits for you, cost optimization for your customer
Offer your B2B customers the possibility to save costs and they will order from you again and again. A simple and effective way to stimulate bulk orders is the split derlivery feature. The ability to select multiple shipping addresses and set different delivery times during one order allows your customers to take full advantage of the cost benefits of bulk ordering while optimizing and managing internal purchasing resources centrally.
As a shop operator, you can ensure the sale of all products in a shopping cart by split delivery – no more items are removed from the shopping cart due to lack of availability.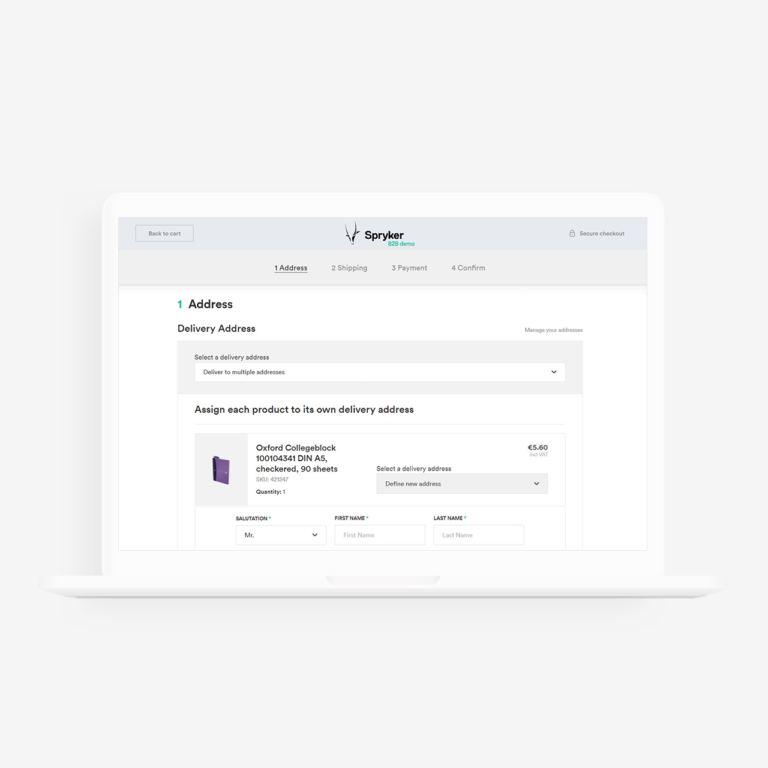 Configurable Bundles
Complex has never been so simple
Many industries offer complicated products that require intensive sales consultation. In order to provide optimal service in your online shop, Spryker has developed the Configurable Bundle feature, which allows you to simplify the purchasing process of complex products and offer it as a self-service tool. The customer is guided through the process of putting together the products independently on a separate page.
Therefore, you can not only increase customer satisfaction, but on top expand your product portfolio with complex products that you were only able to sell offline until now.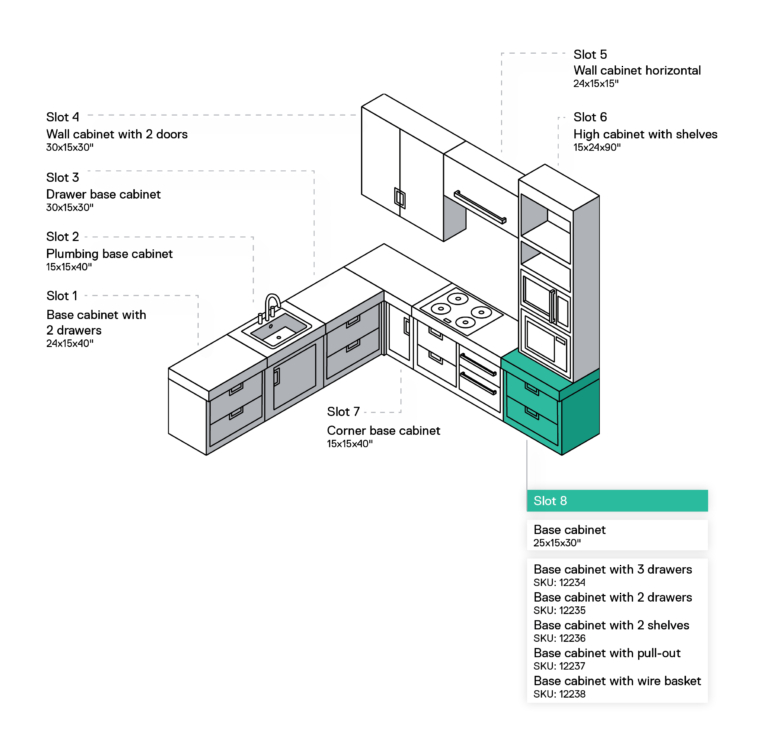 Company Account
Company accounts for optimal B2B procurement
Since the consumer goods industry is to a large extent a B2B business, it is of importance to take into account the special circumstances of B2B procurement. The Company Account feature enables your customers to precisely reflect their corporate structure in the shop and to assign different hierarchies, roles and authorizations. Different business units play an important role if the B2B customer has different locations with different billing and shipping addresses.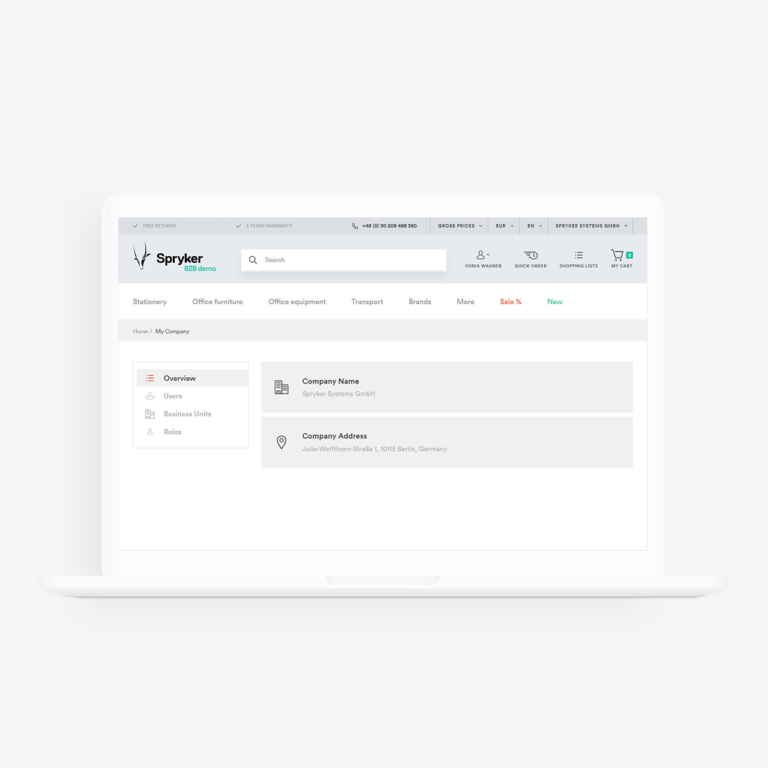 Content Restrictions
Decide for yourself what your customers get to see
There is intense competition in many industries. Therefore, use the possibility to hide content in your shop for end customers, which are not logged in. Be it for security reasons or to attract customers and convey exclusive content. Prices, products, availability, shopping baskets and shopping lists can be individually restricted and adapted.