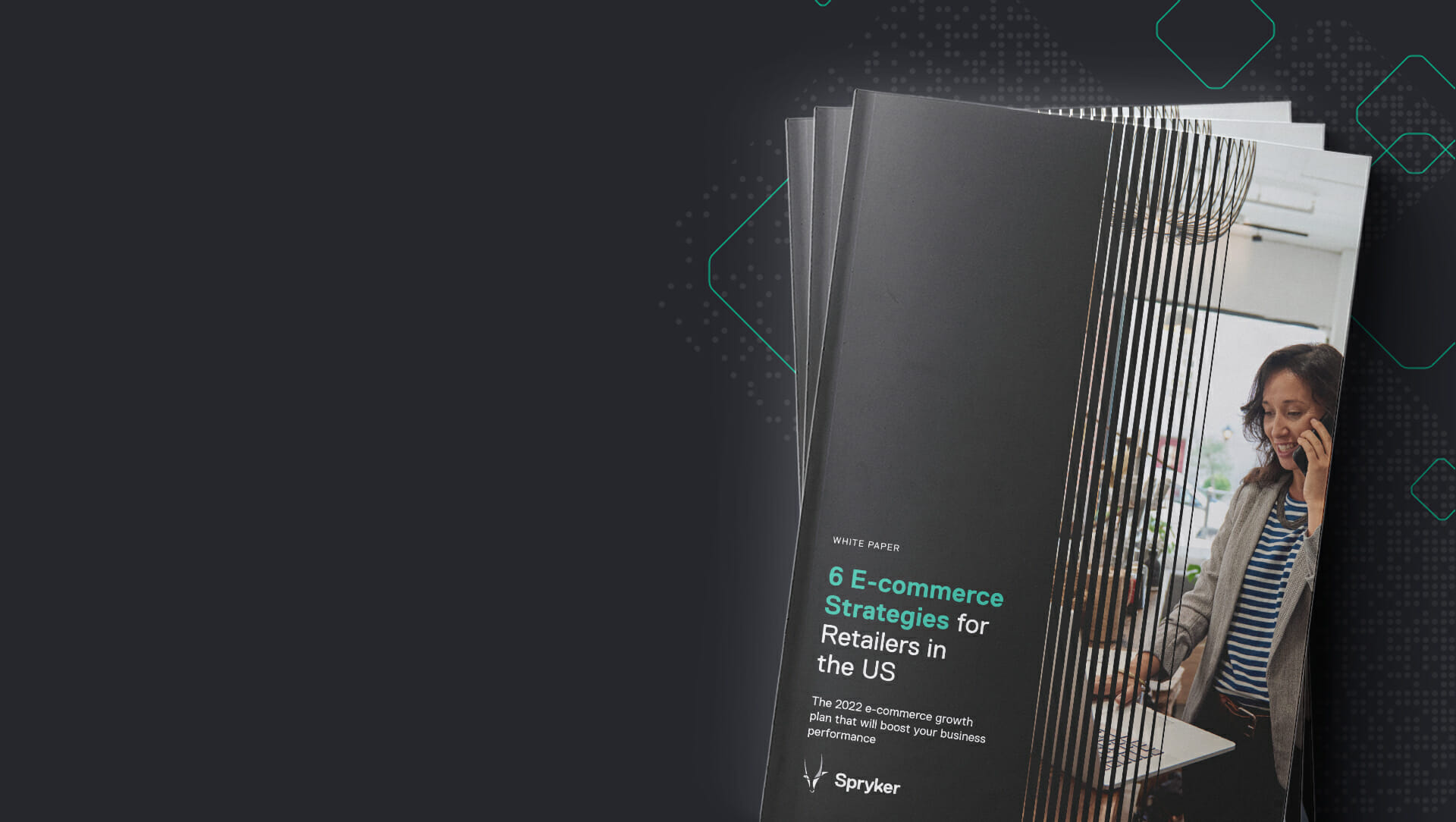 6 E-commerce
Strategies for Retailers

in the US

Retail e-commerce sales in the United States are predicted to grow double-digits in 2023. Emarketer projects that by 2023 worldwide e-commerce sales will total $6.169 trillion and make up 22.3% market share of total retail sales.

An Error occured while trying to load the form. Please reload the Browser to try it again.
White Paper Overview
With e-commerce booming worldwide, retail businesses in the US must be willing to adapt quickly and embrace new technologies if they want to stay competitive. This handout lists 6 e-commerce strategies for retailers to follow in 2022 and beyond.
LEARN ABOUT GROWTH STRATEGIES SUCH AS
Marketplace mastery and its benefits
The importance of headless commerce and flexibility
Globalization and brand expansion

Automation for the retail industry
Community building for brand awareness
This white paper is for you if you
Work in the US retail industry
Need tips on how to grow and innovate your business
Have been taken aback by the sudden disruptions and changes of the last few years
Get a preview of the white paper below
Modern growth strategies for retailers 
As industries evolve rapidly due to technological innovation, unpredictable disruptions and shifting customers' values, as a retailer you should wisely choose the most successful cards to play for business growth.
"By 2023 worldwide e-commerce sales will make up 22.3% market share of total retail sales."
Read the whole white paper
Download the white paper to
learn more today.