Guide
The Digital Buyer
This is how B2B procurement should work
Gain clear and concise insights into the evolution of B2B procurement and the demands of a new generation of buyers. This guide helps you lay the groundwork for a successful transformation to a customer-centric organization that is flexible enough to adapt to new market conditions at any time.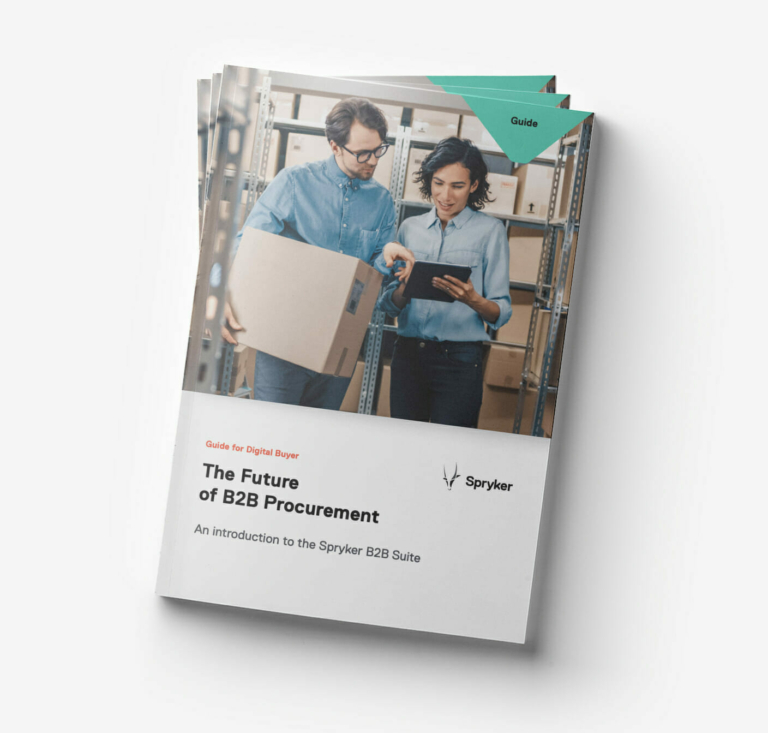 01 Intro
Digital marketplace instead of trade fairs
74% of all B2B purchasers surveyed consider procurement via the Internet to be more convenient.
While B2B buyers rejoice that goods are purchased via online shops instead of trade fairs and analog product catalogs, producers and retailers seem to still have questions about it. Including, the way B2B buyers are looking for products to maintain their business while going through a big change due to growing digitalization, as trade fairs and others aren't the most important source for research and procurement.
For example, buying goods off Amazon is what an increasing number of B2B buyers expect from their suppliers. B2B retailers who want to establish themselves in the market need a standard strategy of how to implement their customer's needs fast, and to be pioneers in digital innovations.