How to Build a Successful
B2B Marketplace

with Spryker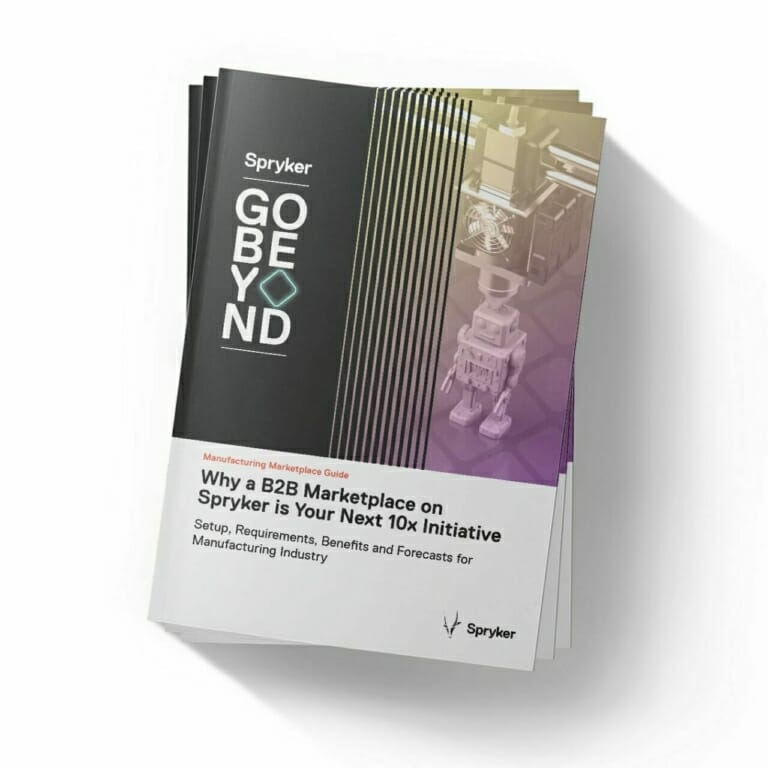 Why a B2B Marketplace on Spryker is your Next 10x Initiative
B2B marketplaces are rising opportunities. Defining the market future due to a customer-centric marketplace will be a game-changer. In this guide we will cover the following:
The relevance of B2B Marketplaces as your next 10x initiative

Building a successful marketplace business model with enterprise-ready commerce technology

Proof of value: Running your marketplace on Spryker

Executive summary, data, charts, quotes, and more.
An Error occured while trying to load the form. Please reload the Browser to try it again.
White Paper Overview
What was once the privilege of fast-moving consumer goods is now being enabled by technology for long-tail and more complex producers: customer access. Coupled with globalization and the changing buying patterns of business customers, this creates a real opportunity to become dominant in your industry.
In this white paper you will learn:
Why marketplaces are your next 10x initiative
How to build a successful marketplace business model with enterprise commerce technology
The revenue stream of B2B marketplaces
Running your marketplace initiative on Spryker
Who should read this white paper:
Manufacturers
Retailers
B2B Merchants
Business Executives
Everyone concerned with Amazon as competitor
Get a sneak peek of the white paper below
How to build a successful marketplace business model with enterprise commerce technology
Marketplaces currently have a strong tailwind and will change global commerce in the long term. As a company in the manufacturing industry, it is crucial to understand how to develop a successful marketplace and what role you should play in it. In this chapter we talk about the requirements for marketplaces, revenue streams, operators & traders, and what technology is needed.
The essentials of a B2B marketplace
Successful B2B marketplaces are built on a predefined set of key aspects. Those consist of seven main attributes that combined build the business platform for your revenue growth.