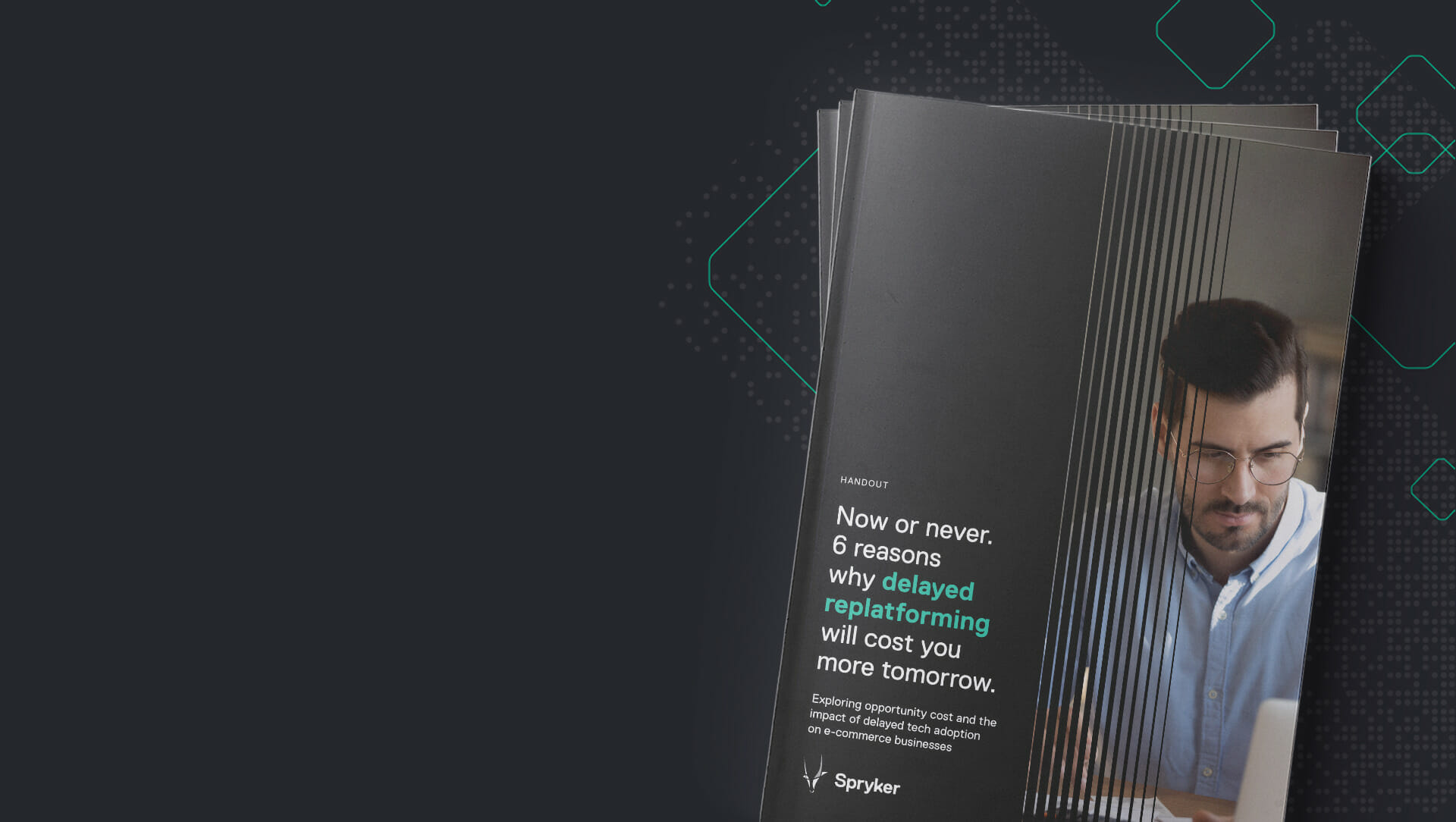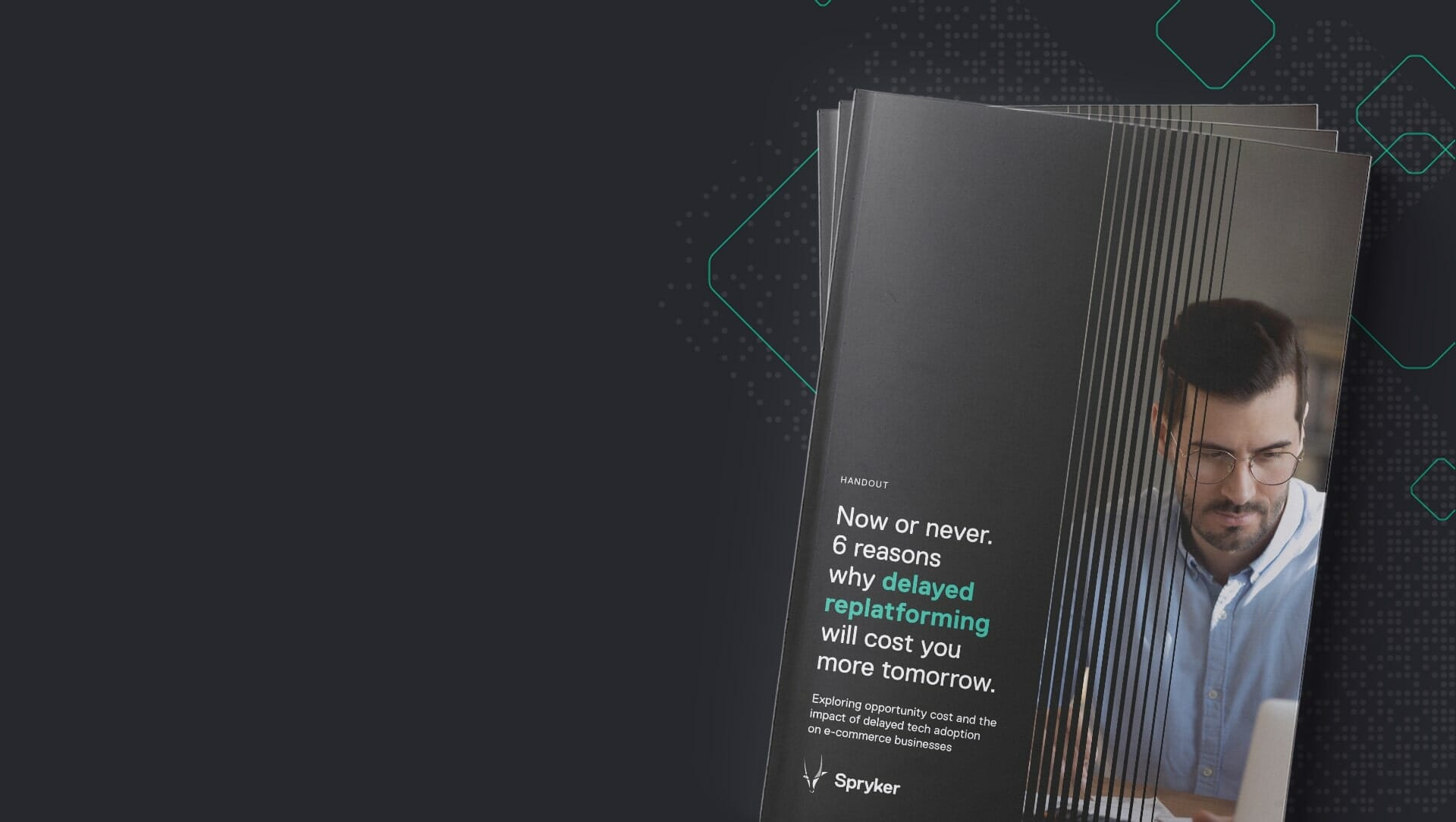 Now or never. 6 reasons why
delayed replatforming

will cost you more tomorrow.

Exploring opportunity cost and the impact of delayed tech adoption on e-commerce businesses

This handout will demonstrate the significance of replatforming and why innovation should be prioritized. Read it now to start your epic journey toward meeting evolving customer requirements, improving time to market, staying ahead of competitors, and delivering quality products and services.

An Error occured while trying to load the form. Please reload the Browser to try it again.
Handout Overview
Average tech today will be obsolete tomorrow!

Replatforming can be time-consuming and expensive, but now is always the right time to take a leap into the future. Your current technology infrastructure may be barely paid off, but delayed tech adoption may result in significant costs in the near future. This handout explores opportunity cost and the potential impact of missed opportunities.
IN THIS HANDOUT YOU WILL LEARN:
The significance of opportunity cost for e-commerce
The costs versus benefits of switching to Spryker
6 e-business opportunities you'll miss if you don't upgrade today
How Spyker enables a seamless transition that lowers your TCO
Who should read this handout:
Business Executives
CIOs
Businesses building a digital presence
CEOs
Get a preview of the handout below
Postponing your replatforming project? Think again!
Here are 6 business opportunities you'll miss if you don't upgrade today:
Market share
Flexibility
Time to market
Growth
Innovation
Developer retention
The only way for companies to survive is to constantly adapt to new conditions and evolving consumer demands. Fear of digitization is simply a means of ensuring failure, as it's a fact that customers now want multiple sales channels, including online. 'Death by inertia' is not inevitable - all retailers need to do is embrace change, and go digital.


— Alexander Graf, Co-CEO of Spryker
Many businesses ignore the future risks of their current rigid solutions which usually suffice until a problem or potential loss arises. In the world of modern commerce, any delays or hesitation to innovate directly correlate to future losses that can be inflicted by unexpected global changes.
Download the handout to
learn more today.