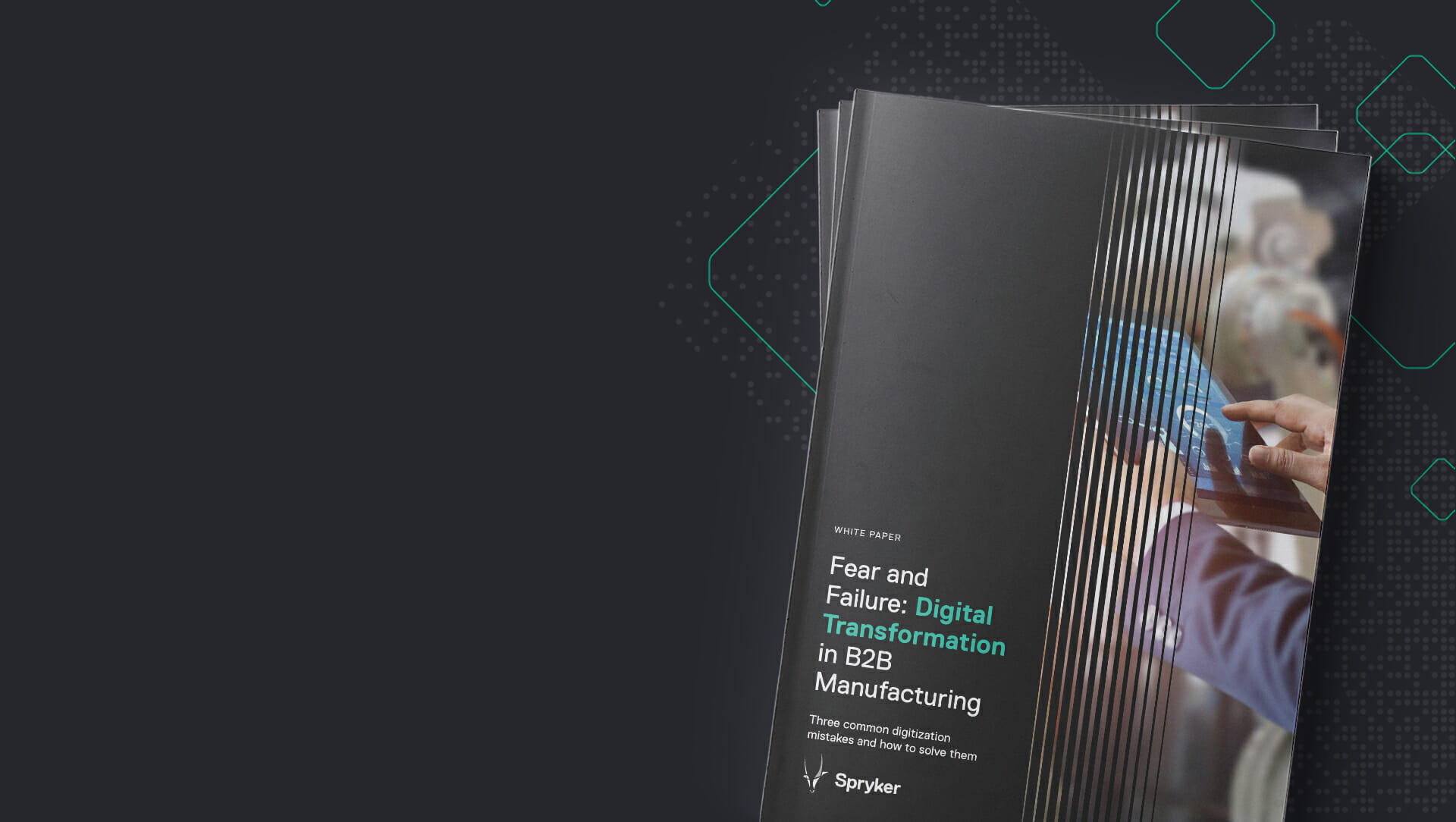 Fear and Failure:
Digital Transformation

in B2B Manufacturing

Don't let fear stand in the way of transformation. This white paper outlines the biggest potential digitization pitfalls for B2B manufacturers, and how to avoid them.

An Error occured while trying to load the form. Please reload the Browser to try it again.
Why You Need to Read this White Paper
As humans, we often let fear stand in the way of transformation. B2B manufacturers can't afford to do that any longer - the time to digitize is now.
LEARN ABOUT TRANSFORMATION SUCCESS FACTORS SUCH AS
Following a clear roadmap
Getting buy-in from the entire organization
The importance of culture shift
This white paper is for you if you
Know that your B2B manufacturing business needs to digitize, but you don't know where to start
Fear of failure is holding you back from transforming
You want to avoid the biggest pitfalls when undergoing digital transformation
Don't Panic, Successful Digital Transformation is Possible
It's entirely normal to feel overwhelmed when facing any big transformation in life, especially if it's in an area that doesn't come naturally to you. While digitization might feel like an alien concept right now, the most important thing to keep in mind is that it's there to enhance and improve, not to take away. Don't allow the knowledge that some companies do fail in their digital efforts to put you off because the other alternative is doing nothing – which is a guaranteed way to fail as a business!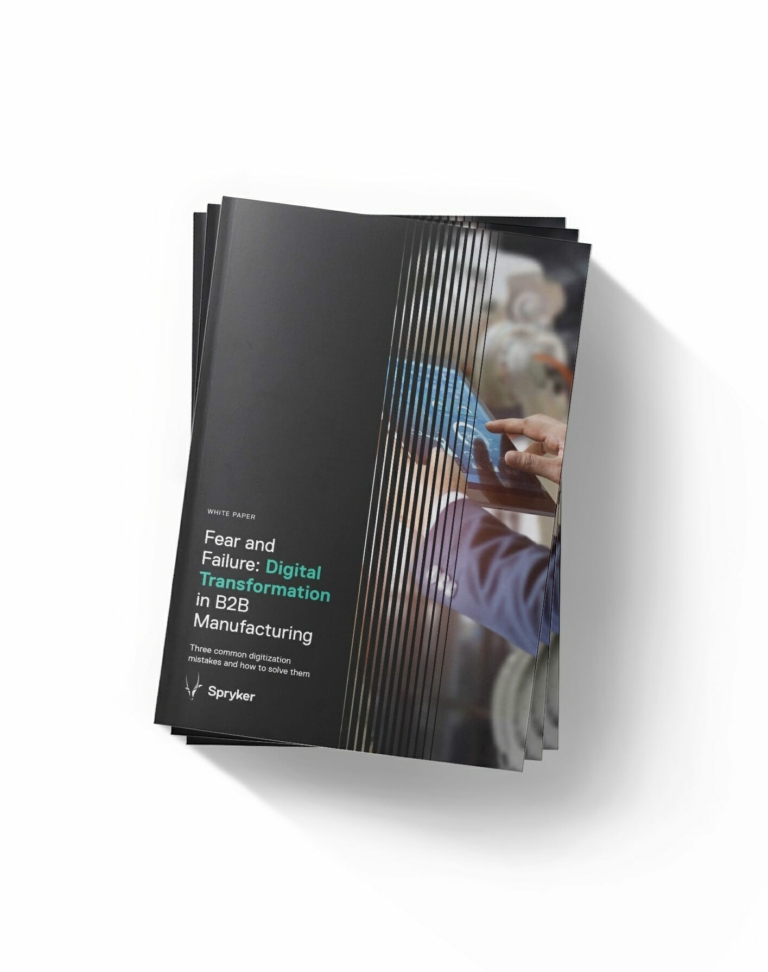 What can Spryker's
Enterprise B2B Solution

solution do for your business?

Get a personalized B2B demo based on your company's unique needs