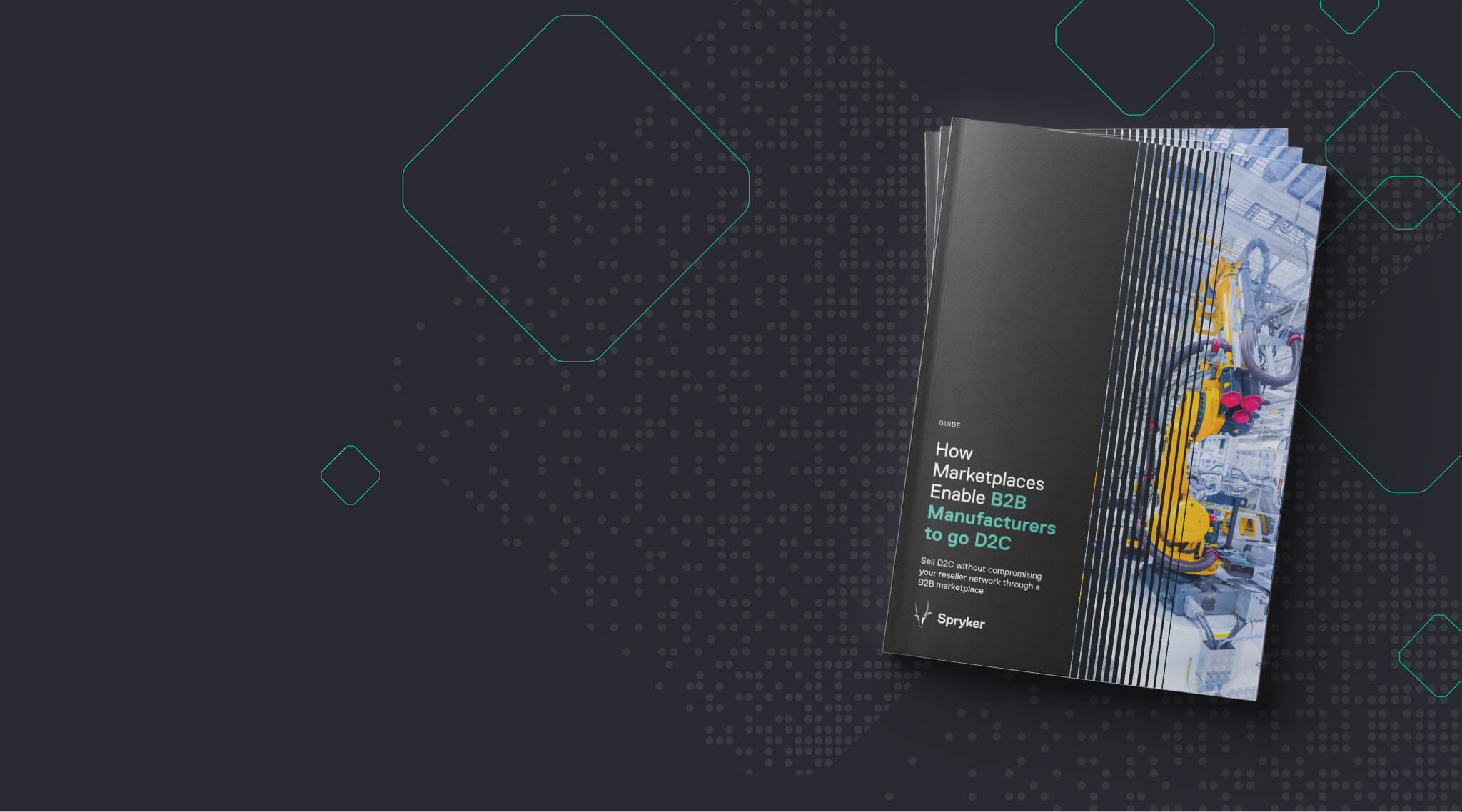 How
Marketplaces

Enable B2B Manufacturers to go D2C

Sell D2C without compromising your reseller network through a B2B marketplace

An Error occured while trying to load the form. Please reload the Browser to try it again.
Guide
Marketplaces for B2B Manufacturers as Fast Lane to D2C Without Compromising Resellers
This guide will cover how manufacturers can go Direct-to-consumer while supporting their dealer network by taking a B2B marketplace approach. It includes the following (and more):
The relevance and potential of B2B marketplaces
Concrete use cases – how different types of manufacturers benefit from marketplace technology
Value propositions for B2B manufacturers, resellers, and the end customer
Explanation of marketplace features that benefit B2B manufacturers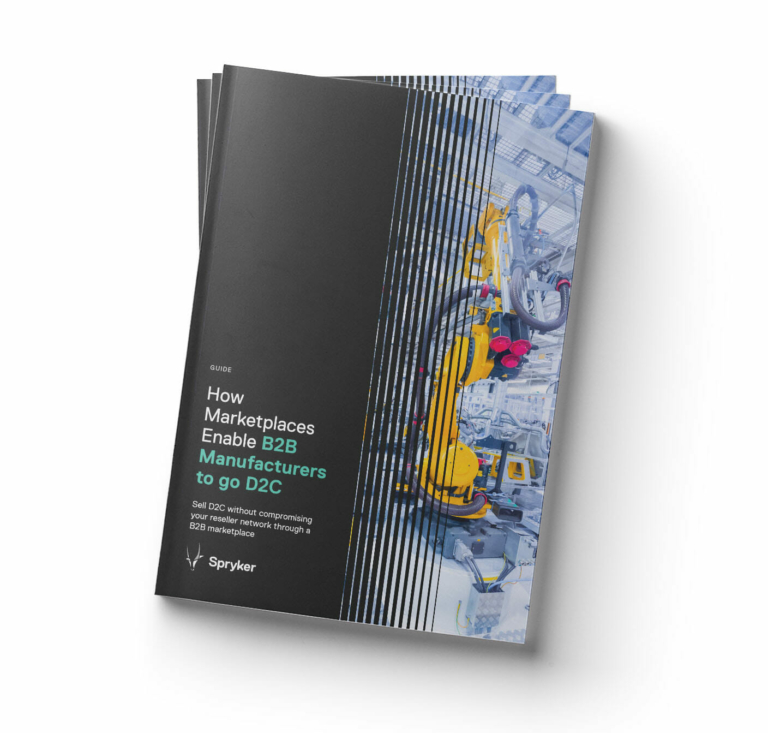 Reading sample
Background: the momentum of B2B marketplaces
Just like the hare is racing forward, the momentum of marketplaces in the B2B sphere is growing exponentially – and businesses who embrace this sales channel will reap the rewards. Gartner predicts that 80% of B2B sales interactions between suppliers and buyers will occur in digital channels by 2025. Amazon Business is projected to surpass $52 billion in GMV by 2023. For perspective, that is 5 times Grainger's current size.
B2B marketplaces have sprung up in direct reaction to consumer needs. The Covid-19 pandemic changed the landscape of commerce for both B2C and B2B businesses, accelerating digitization and forcing companies to adapt or risk failure. As B2B buying habits have become more closely aligned with those of B2C, buyers have discovered just how convenient marketplaces are as sales channels, and expectations to be able to buy directly in B2B are rising accordingly.