What Are The
Requirements for Online Pharmacies?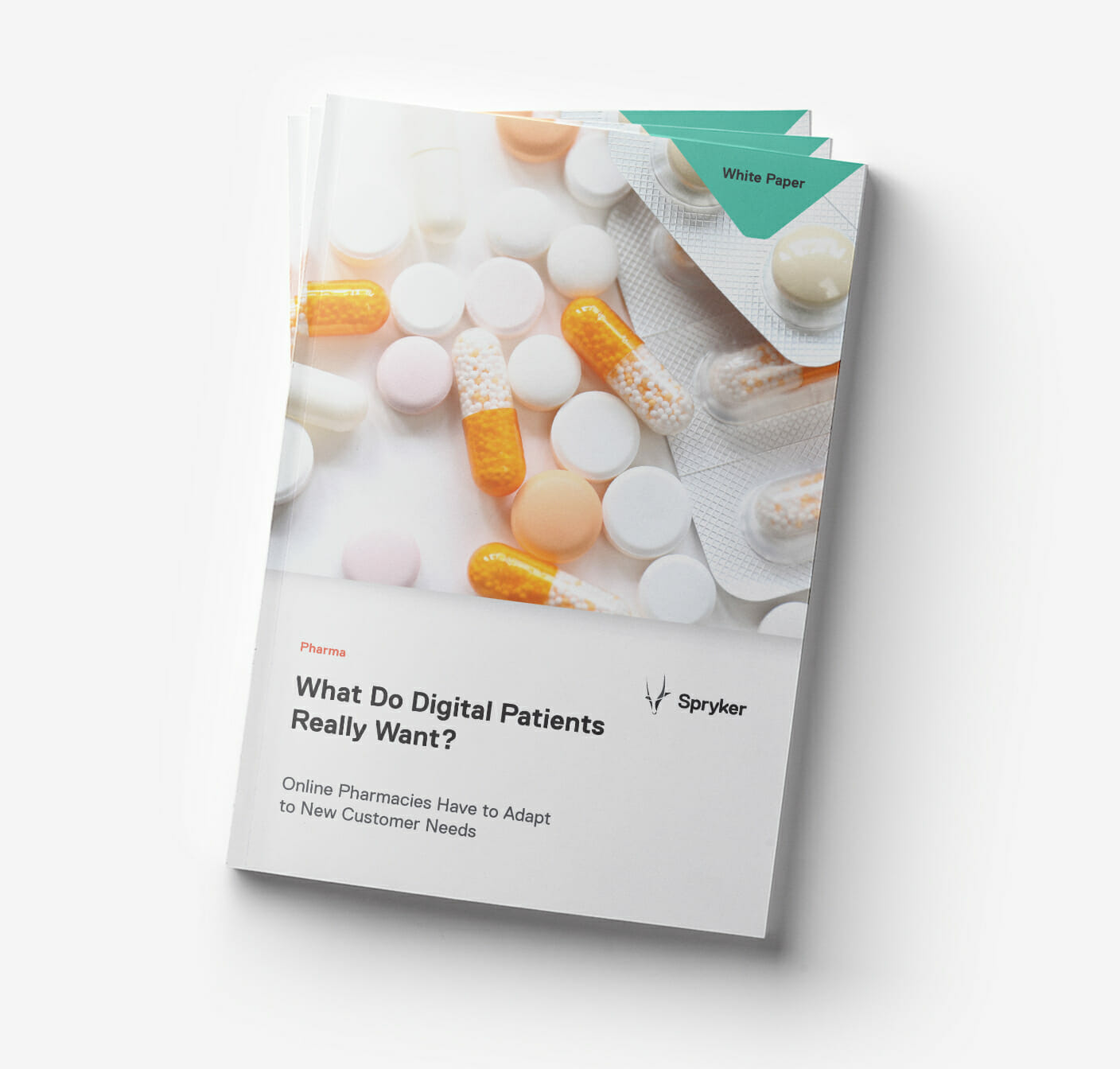 Online Pharmacies Have to Adapt to New Customer Needs
The diverse market in Europe has long been a hindrance to the expansion of the mail-order pharmacy business model. Restrictive policies prevented any ability to plan out this business model in the prescription segment. But things are changing now. Customer requirements are no longer limited to good advice. The digital pharmacy customer expects the following above all:
a high degree of convenience

intuitive and quick searches for products and information

24/7 service

simple prescription management
An Error occured while trying to load the form. Please reload the Browser to try it again.
Extract
01 Intro
"Even taxi drivers are further along than pharmacists"
This striking statement from digitization expert Christoph Keese, Managing Partner at Axel Springer hy, makes the level of digitization in the pharmacy industry pretty clear. In Europe, catchwords such as "digital transformation" and "multi-channel" still seem to be foreign words for many brick-and-mortar pharmacies and pharmacists. They argue that their pharmaceutical expertise trumps online consulting and online price comparisons. But it is precisely this attitude that makes the offline pharmaceutical market so vulnerable to new online competitors in today's day and age.
Drugs are generally not consumer goods. People instead make specific purchases when there is a need. Understand and explaining the need presents an opportunity for suppliers to gain customer loyalty not just through the sale but over the long term and provide ongoing support by offering them additional added value. For example online recommendations of drug therapy with a personal goal or personal consultation. What are the real future needs of customers? What concrete strategic and technological options are there, and which new laws are reshuffling the cards?