Guide
How does a successful software migration work?
When is the time ripe for a software change? How do you create a transparent and complete scoping that gives the project direction? And what do you need to consider for an error-free data migration?
Many things can go wrong with a software migration. This guide provides practical tips and best practices to make your software migration go smoothly and shows how Spryker facilitates easy migration of commerce software.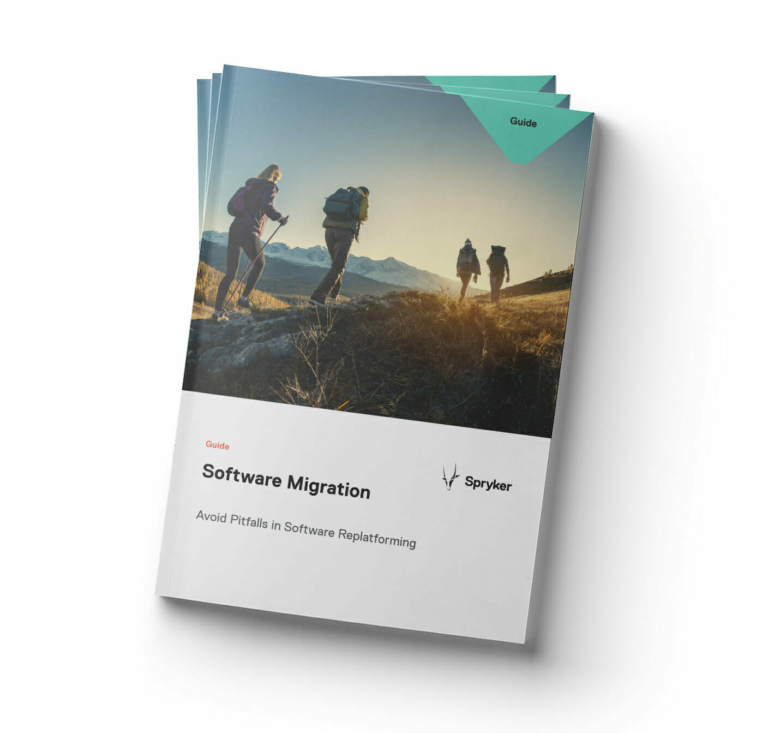 Extract
01 When is it time for a software change?
What do you want to optimize?
The customer is king – this old wisdom can certainly be applied to the new digital world. Customer focus is the most important tool for long-term customer loyalty. Nowadays, the ability to react quickly and flexibly to customer needs is a prerequisite for successful growth. The integration of new touchpoints, such as voice assistants, is a good example of this, but also personalized features, such as individual customer adaptations to the product can help to differentiate and cater to customer's needs perfectly. If this possibility is not optimally represented in your current system setup, a new shop system should be considered that is better suited to the current and future needs of both your customers and your company.