Event
5 Key Takeaways from B2B Online 2022
No time to attend B2B Online? No problem! Here we highlight the 5 key takeaways from the leading e-commerce and digital marketing conference to provide inspiration for your B2B business success in 2022.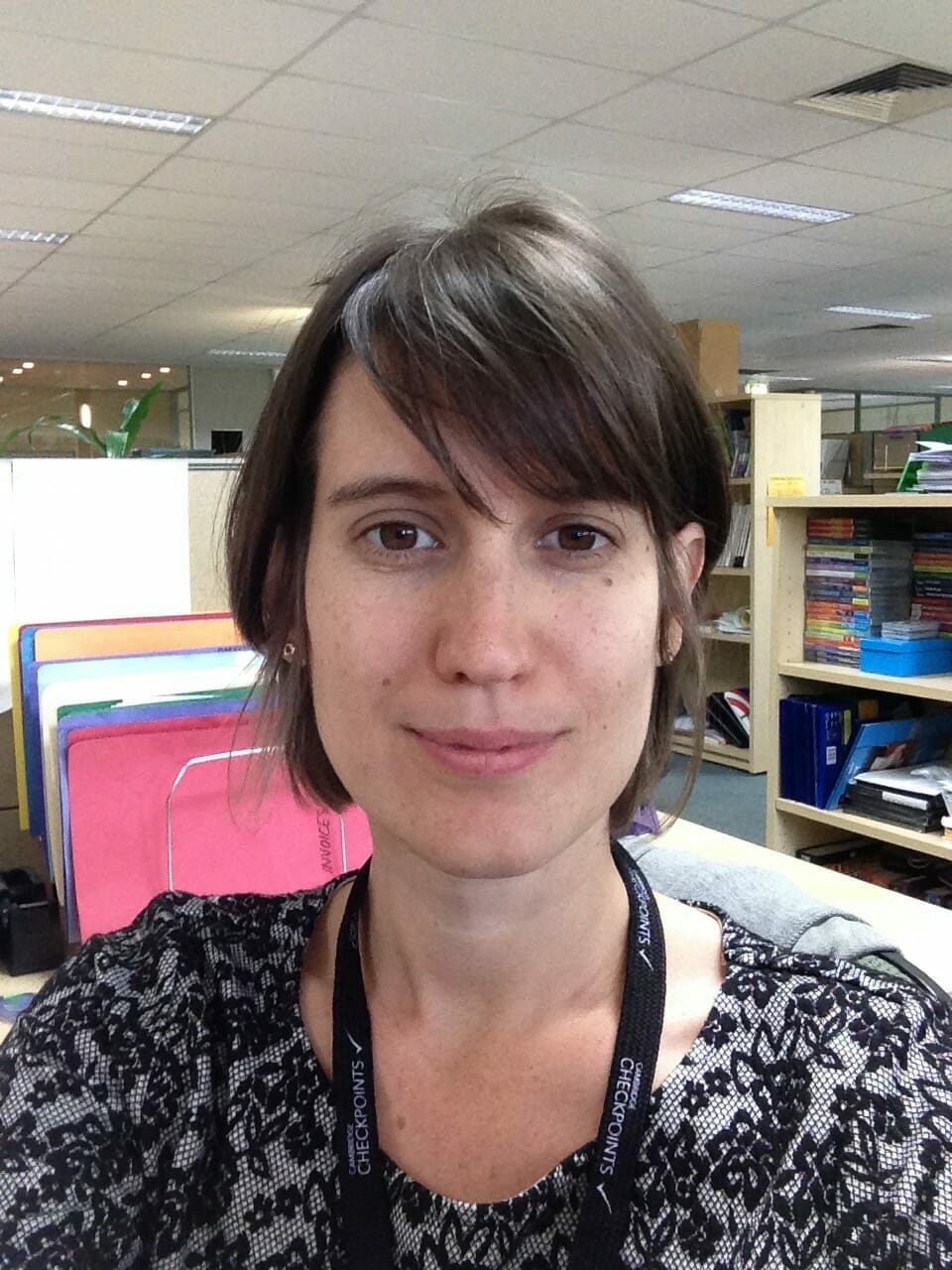 Daniella Mattiuzzo
Content Marketing Manager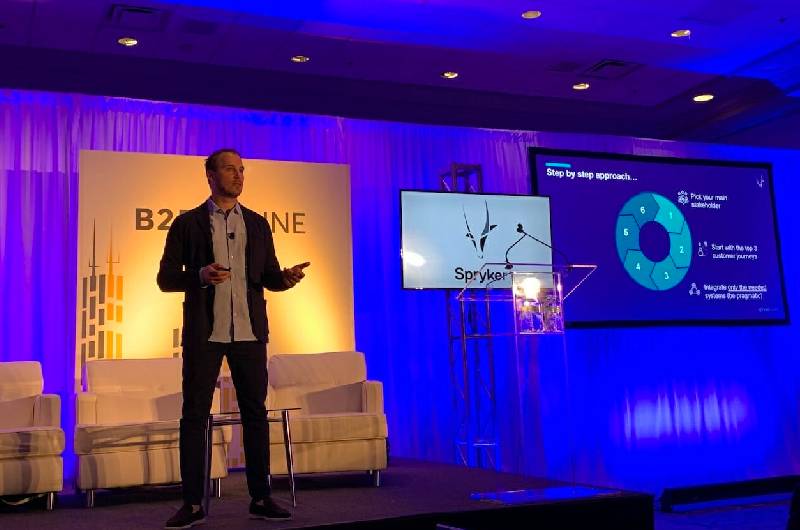 After two long years, the B2B community finally got the chance to meet in person again in Chicago to discuss the key issues facing manufacturers and distributors in the post-covid, digital-first era. Over two jam-packed days, top industry figures from companies such as Honeywell, Schneider Electric and 3M (to name just a few) gave valuable insights into evolving customer expectations, the ramping up of digital strategies, and optimizing for the future.
Day one focused on the theme of driving digital growth and innovation, while day two was all about how to deliver value throughout the lifecycle. There were agreements, disagreements, and even some expletives (more on that later) about the state of B2B following the seismic changes brought on by the pandemic and the e-commerce boom.
Amidst all the lively discussion, a couple of major themes emerged again and again. Here we recap five of the need-to-know takeaways from the event so that you're ahead of the curve in 2022.
#1 Digitization is here to stay, so get your people on board.
Almost every speaker at B2B Online agreed unanimously on one thing: the digital e-commerce revolution is well and truly here. B2B thought leaders Andy Hoar and Brian Beck started off proceedings by noting how the pandemic forced a lot of businesses to put their money where their mouths were, and heavily invest in digital solutions to global market disruption.
It also proved that technology is no longer a barrier to digitalization, with many companies adopting e-commerce platforms at record speed. So what's still holding businesses back from making the change? The prevailing answer of the day was simple: company culture. 
True digital transformation is not just about technology, but about getting business-wide buy-in, and the right talent and processes in place. The money and the tech are there, so now is the time for companies to get their people and teams to overcome the fear of change and think differently.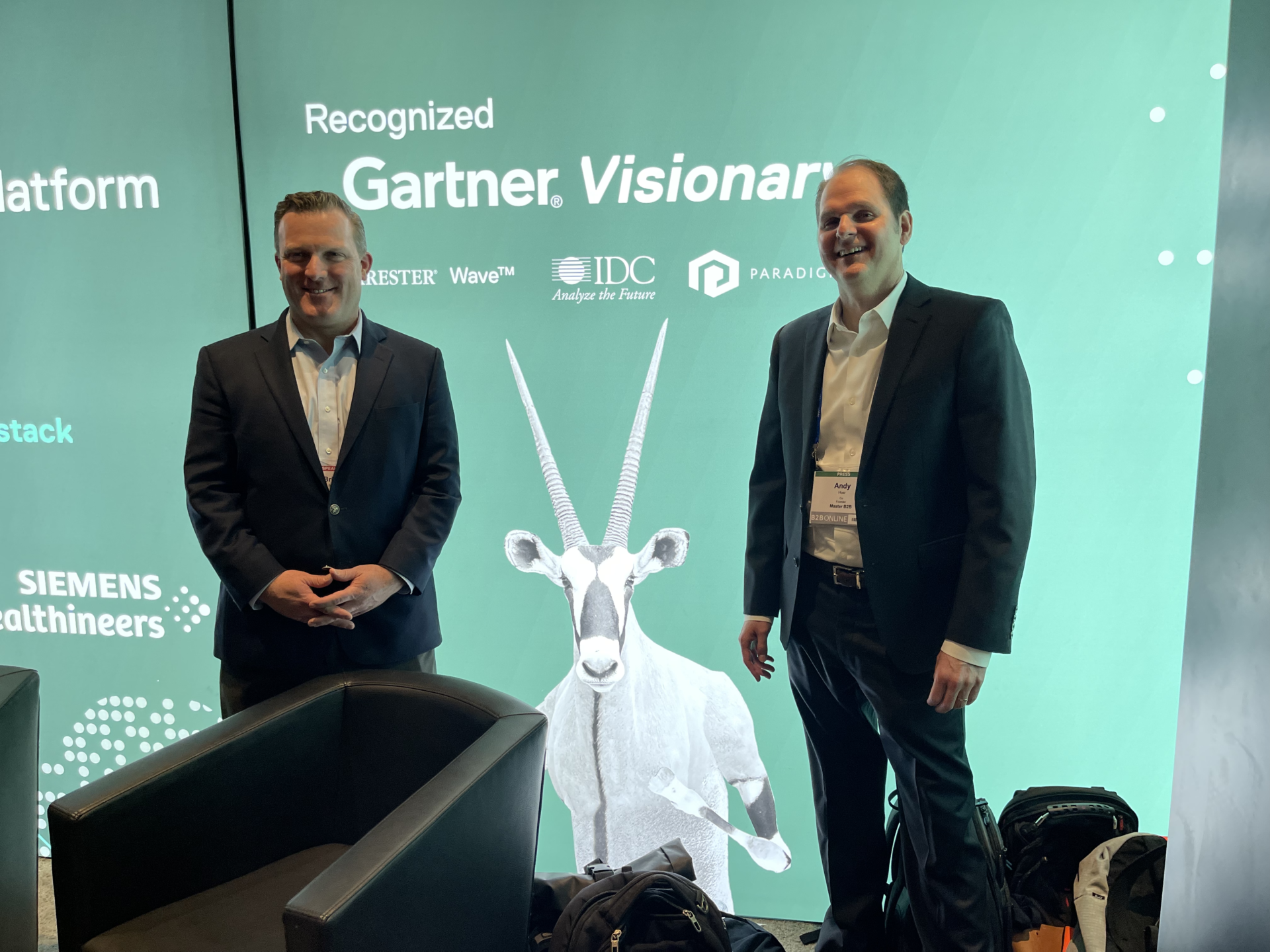 #2 Data is gold, so mine it wisely
Speaking of digitization, another big topic of conversation at B2B Online was what to do with the abundance of data and how to leverage it for success. Contributors like Sheila Jordan from Honeywell emphasized the utter importance of harnessing the power of data to boost every aspect of your business.
"Data has become and will become the currency of this digital transformation" (Sheila Jordan, Chief Digital Technology Officer, Honeywell)
Analyzing data from the multitude of touchpoints and channels in the modern customer journey can allow companies to understand exactly where the pain points are and how to solve them. This means offering more transparency and a better experience, for example giving customers access to real-time data on stock availability. 
From the business perspective, mining the wealth of information collected about internal processes like operational data, for example, can help companies discover new efficiencies and predict outcomes through modeling. Making use of this precious resource will give you all the insights you need to run a successful business.
#3 The lines between B2B and B2C are blurrier than ever, and that's a good thing.
Gone are the days where B2B and B2C customers have vastly different expectations. Technological capabilities have ushered in a new era where all customers expect a frictionless, 24/7 buying experience that tailors to their individual needs. Speaker after speaker agreed that despite the relative complexity of the B2B customer journey, the B2C approach of keeping the customer at the center of each decision is the way to differentiate yourself from the competition.
"This whole concept that there's a membrane between B2B and B2C is gone. No matter what side you're on, it's about creating value for your customer" (Meeta Kratz, Head of Strategy, Commercial Marketing and Data Science, Thermo Fisher Scientific)
Panelists observed that major players in the B2B world have leaped ahead by adopting an omnichannel, personalized B2C-like experience for their customers. Similarly, B2C has borrowed many practices from B2B, such as loyalty and rewards, different payment methods, long-term customers, and the 'buy now, pay later' trend. The key in today's digital marketplace is to pick and choose the options that best meet the needs of the customers.
 "Use the practices from both worlds to drive business success." (Sachin Wadhawan, Vice President of Tech Partnerships, BigCommerce)

#4 Have something to say, and say it loudly
On the topic of customer expectations, Monique Elliott, SVP of Global Marketing at Schneider Electric spoke about the importance of having something to say about today's issues like sustainability and social injustices. In a crowded marketplace, it's harder than ever to stand out which is why having a clear company mission and vision is crucial to attracting both customers and talent. 
"Differentiate from your competitors with content," (Monique Elliott, SVP Global Marketing, Industrial Automation, Schneider Electric)
More than ever, customers want to know where companies stand on the topics that are important to them, no matter whether you're B2C or B2B. This was iterated by panelists such as Kristin Fallon, Head of Global Brand & Digital Marketing at GE Healthcare who pointed out that businesses need to be storytellers in everything they do since buying decisions can be just as emotional as they are rational. The point is to create meaningful relationships with customers so that they remember your brand above the rest. Think thought leadership, mission statements, and clear messaging about who you are and what you care about.
#5 Time is your most important KPI
As Co-Founder and CEO of Spryker Boris Lokschin put simply in his keynote address "5 Guiding Principles to NOT F#%K up Modern B2B Commerce," it's all about speed when it comes to innovation. In the fast-paced modern e-commerce era, being able to launch a new product or process quickly will give you an edge over competitors.
"From a methodology perspective, time is your most important KPI. It's not cash flow, it's not cost, it's time – because nothing will be cheaper for you to do it tomorrow." (Boris Lokschin, Co-Founder and CEO, Spryker)
The acceleration of technology also means that customer needs and expectations change faster than ever before, and companies need to be able to respond quickly if they want to keep up. Having an agile and digital-first methodology as opposed to a more traditional waterfall style will allow your business to adapt with flexibility and speed.
While it may be your most important, time is not the only KPI for measuring e-commerce success. Why not take a look at our handy e-commerce KPI checklist to make sure you're ticking off all the boxes in your digital growth strategy.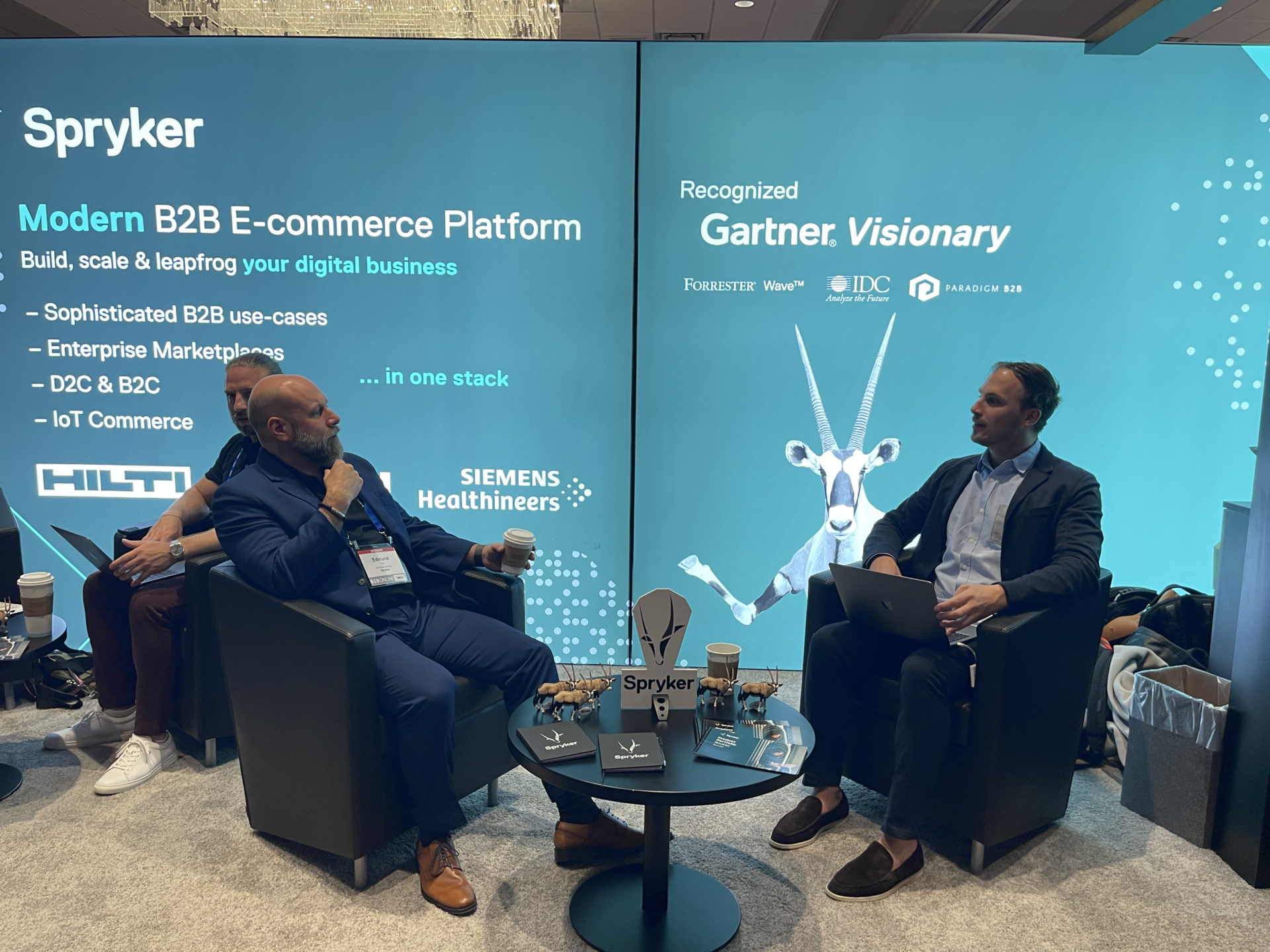 Watch Boris Lokschin's keynote presentation
Ready for more? If you missed B2B Online and want to get clued up on the guiding principles for B2B commerce success, you can check out Boris' keynote presentation right now.
Watch the recording of Boris' presentation