Buy Online,
Pick-up in Store
Customers increasingly demand convenient and flexible shopping experiences in today's retail landscape. To meet these needs, companies can use their local presence and inventory to cater to their customers.
Buy online, Pick-up in store (BOPIS) is a key opportunity for retailers to increase customer satisfaction through convenience and flexibility.
Menu
Overview
Challenges
Business Outcomes
Spryker Capabilities
Customers
OVERVIEW
A
Key Opportunity

for Retailers

In recent years, a popular retail model known as 'Buy online, pick-up in store' (BOPIS) has emerged, providing customers with the convenience of buying products online and picking them up at a physical store. This model enables customers to browse and select products online and then choose the store location for pick-up. In addition, many retailers also offer the option of returning items to the store, eliminating the need for return shipping.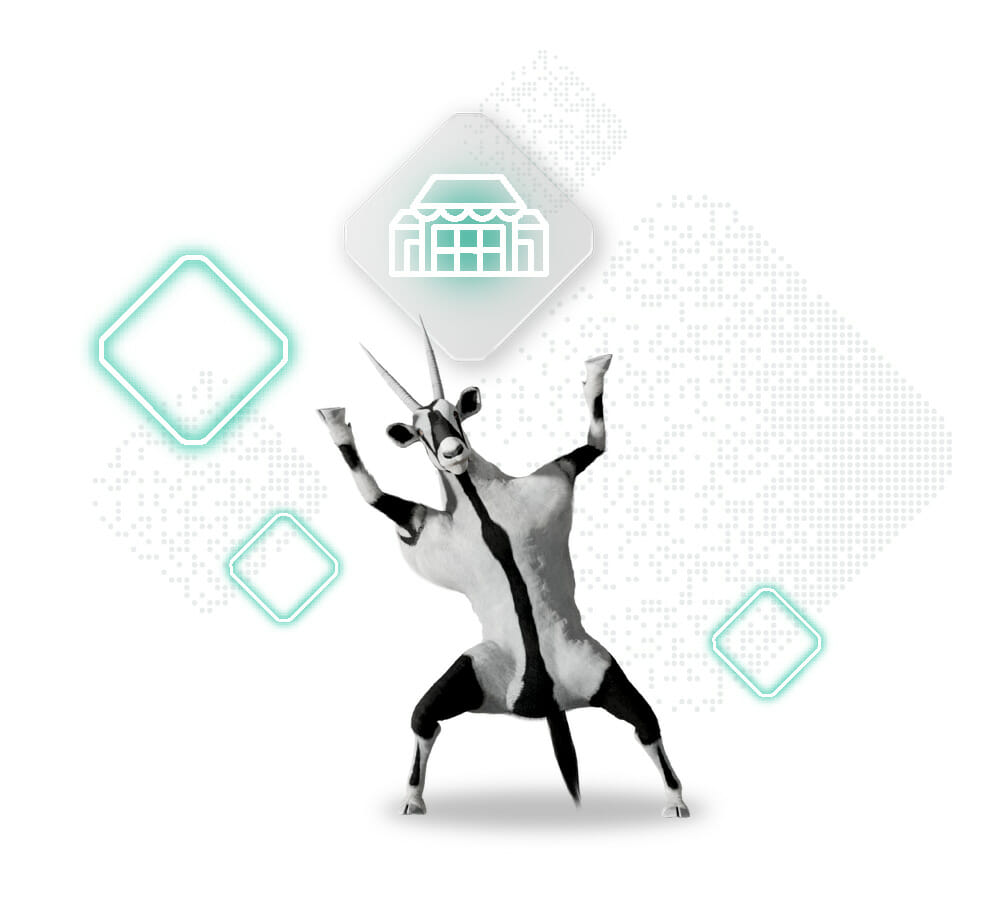 Challenges addressed by
Buy Online, Pick-up in Store
Retailers face several challenges due to the digitalization of the shopping experience. Shipping and return costs can quickly accumulate, and customers often hesitate to pay for shipping. Delivery times can also be longer for online orders, which can be critical for urgently needed products.
Shipping and Return Costs
Customers are less willing to pay for shipping, which significantly adds up when items are directly delivered to and from the customer.
Delivery
Times
Online orders must be shipped from warehouses or other locations, often resulting in unnecessary waiting times.
Customer
Frustration
Customers can become frustrated with the in-store shopping experience due to difficulty finding products or missing inventory.
Operational Infrastructure
Coordinating elements like order, inventory or return management can be complicated due to several stakeholders being involved.
The Business Outcomes of
Buy Online, Pick-up in Store
The gap between the convenience of online shopping experiences and traditional brick-and-mortar can finally be bridged with the model of buying online and picking it up in store. It's a valuable strategy for companies looking to improve customer convenience and increase sales, and reduce costs.
Increased Customer Satisfaction

Convenient services like online selection, immediate availability, and the flexibility to serve any shopping preference improve gratification and satisfaction.

Increased Efficiency

Reducing delivery costs and overstocking, as well as improved inventory management and optimized return management, will significantly improve efficiency of your business.

Increased Revenue

Introducing an additional purchasing channel will attract new customers and retain existing ones. It will also boost in-store traffic and encourage additional purchases.

Improved Sustainability

Reduced packaging waste and shipping-related carbon emissions lead to a better footprint and overall sustainability balance.
The Spryker
Solution
Learn how Spryker & our partners enable this use case and your success
Spryker Capabilities
Fulfillment App
Multi-store capabilities
Support for store branches
Unique pick-up codes
Time slot for service methods
Success
Enabling
Customer Journey Analysis
Channel-less Experience Workshop
Operating Model Sparring
Process Design Workshop
Capability Mapping
Operational Readiness Audit
Customers with this Use Case
See
Spryker

in action.

Make digital commerce your competitive advantage with a platform that optimally implements your unique business model.