Event
5 Key Takeaways From Spryker EXCITE 2021
The digital commerce community finally met again in person and discussed the takeaways of the past year as well as best practices and future trends at Spryker EXCITE 2021. It was a buzzing event with many exciting insights, summarized for you in this article.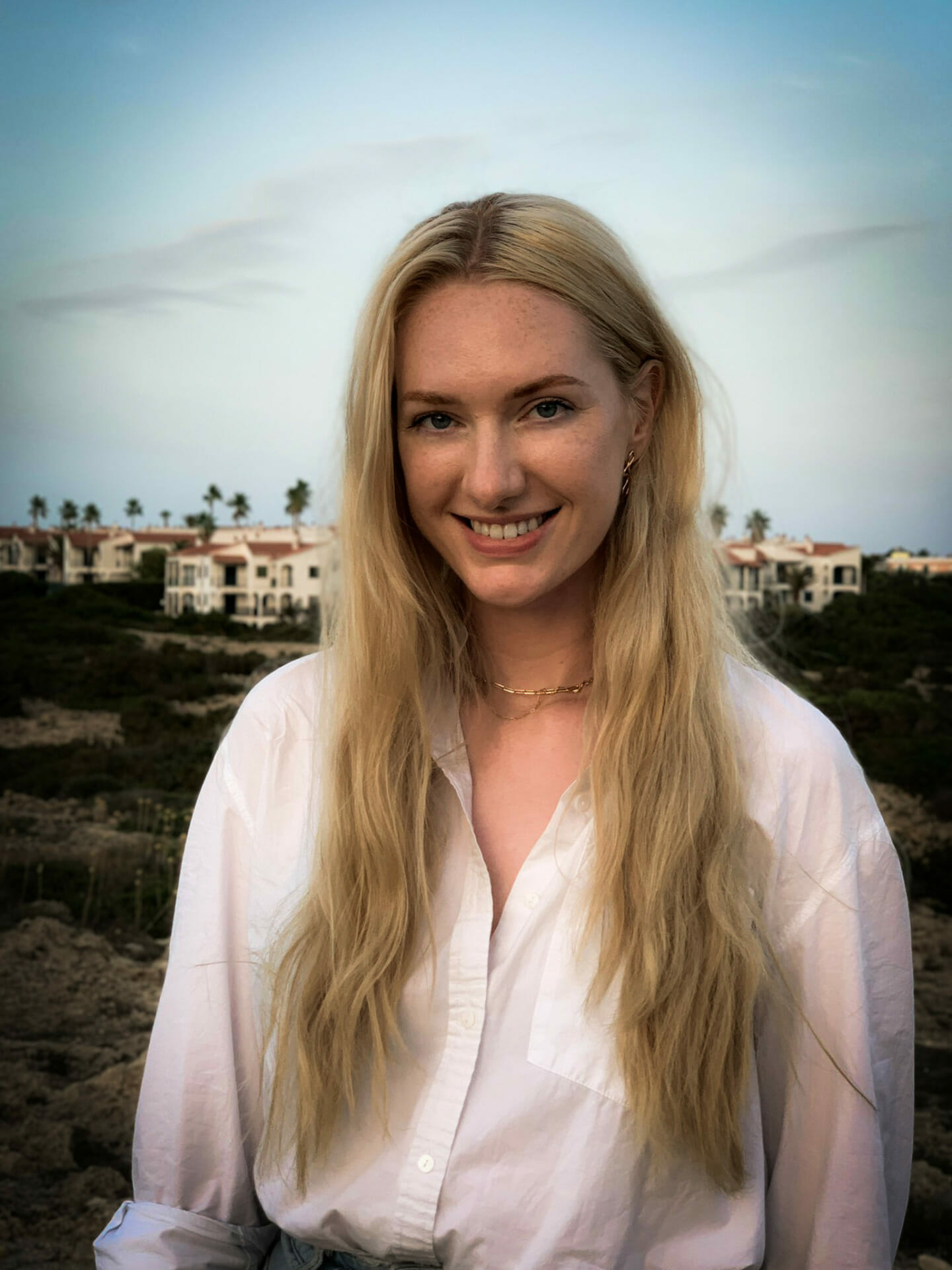 Nora Tenberge
Marketing at Spryker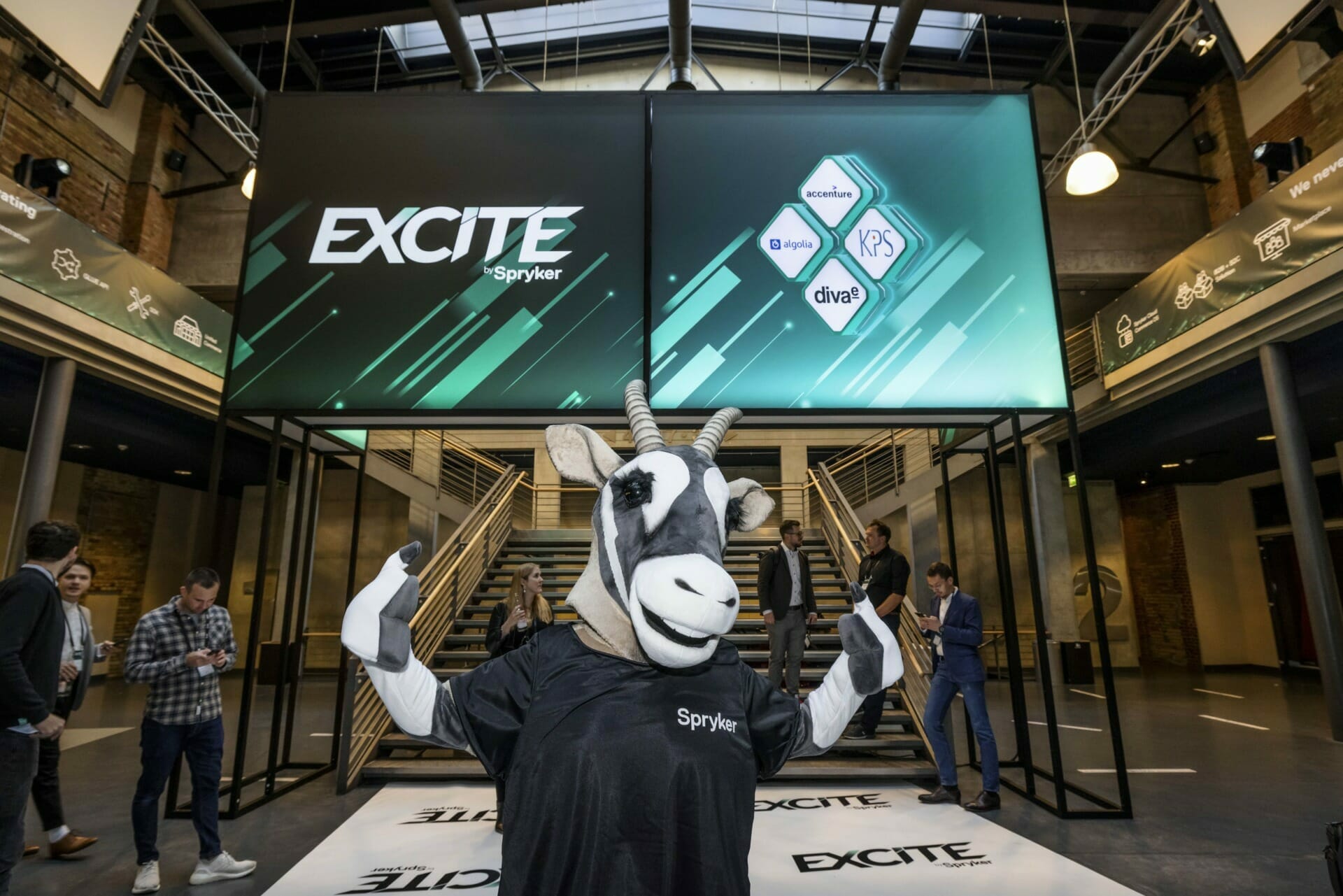 On October 7th 2021, Spryker celebrated the continuing golden age of e-commerce with the second round of its highly successful EXCITE conference – the first and biggest truly hybrid event in the digital commerce industry. 
Hosted in Berlin and Miami, whilst being streamed across the globe, we invited our partners and peers as well as high-class e-commerce leaders to contribute their insights, projects and the best-in-class success stories of the last year. 
Rockstar speakers like Julia Shaw, Guy Kawasaki or Arnold Schwarzenegger made some remarkable statements and really showed us how passion and structure can reinvent your business, as well as your personal life. And of course, we wouldn't host an event without that little extra spark of magic so we invited mastermind Lior Suchard to level up the way we think and connect.
With Spryker EXCITE 2021 we managed again to bundle all this expertise and reemphasize the utter importance of disruption, customer-centricity, and experience in e-business. Here, we've gathered the 5 most insightful takeaways from the Spryker EXCITE 2021 for you. If you want to see it for yourself, you can also watch the full-length recordings of all the talks and keynotes from EXCITE.
View Recordings from Spryker EXCITE 2021

Takeaway #1: Enable a P2P business with your customers as your top priority
More than anything, remember that your customers are the reason for your business to operate – even to exist. At Spryker, we've tried to inherit that already: 
"We're not just B2B or B2C, but P2P – people to people, as our customers are our number one priority." (Chris Rauch, Chief Customer Officer at Spryker)
Walking a mile in the shoes of your customers and finding empathy to solve their problems has never been more critical. However, in e-commerce we tend to regard this principle merely to enable transactions whereas the intention with P2P should lie in creating a business based on cooperation. 
"(…) You deliver not only products, but true experiences."(Gaetan Gachet, Chief Strategy Officer at Algolia)
What does that mean? Take a look at the most successful companies in the world. One of their common points of distinction is the way they build communities and serve those with purpose and focus. So, business competence doesn't have to be fully reliant on technology, flexibility or strategy. It can be centered around people, advocacy, shared enthusiasm and even education.
Takeaway #2: Go beyond the marketplace as we know it. Disrupt like niche marketplaces do
To be a growth leader in the 2020s and beyond we dare take a peek again at marketplaces and especially those that challenge the dominance of Amazon or Alibaba. Niche marketplaces like Shein, Pinduoduo or Coinbase (just to name a few) are implementing diverse initiatives to unlock disruptive potential, namely by going beyond their existing transactions with current buyers and sellers and creating new ones. 
"Of the world's 10 most highly valued companies today, 7 are internet companies. 2 of them are marketplaces." (James Henderson, Accenture Interactive) 
Becoming a full niche marketplace isn't necessarily the only option, but disrupting and creating value like them, for instance with smaller supply units or monetization, trust wrappers or product bundles, can be seen as first steps to undergo significant and radical changes towards a more iconic and novel marketplace business. 
At Spryker EXCITE we also took a look at methods that not only have disruptive potential but also allow your business to win back customers, like social group shopping, advanced loyalty schemes and evolved forms of payment. After all, enabling participation among non-participants stood out as one of the major takeaways to make a marketplace reach a transformative scale.

Takeaway #3: Scale, speed, adapt, repeat
With the speed the market sets, it can be easy to lose control and forget how to reach the target that was once set. Buyers are usually impatient and request visible, easy and quick offerings for their needs – possibly with some valuable add-ons. Delivering that experience can be a demanding job and non-stop run for the organization. 
"With multiple stakeholders, being agile is not the default." (Daniel Hansmann, IT Manager E-Commerce at ALDI SÜD)
If businesses speed without scale, it's only a matter of time until organizational structures start to crumble. Ambition can quickly turn into exhaustion. Focusing on scale without speed on the other hand could trigger exploding budgets and efforts for a potentially market-rocking experience.
At Spryker EXCITE, we heard from our partners and customers that they found consistency to be the key – allocating consistent resources to execute short-term and pragmatic moves that are able to meet customer expectations quickly and can be executed realistically. ALDI SÜD, for instance, uses Packed Business Capabilities (PBCs) to scale their team as they have multiple people working on different modules at the same time. Algolia, as another great example, started transforming using a Minimum Viable Product (MVP) launching new features and functions in recurring two-week sprints.
Takeaway #4: Let tech capabilities drive you further – go modular, headless, and use an API
Speaking of speed and scale – looking into technology to leverage the e-commerce game and make it more customer-centric is something companies can't ignore anymore, as we've heard from several of our invited experts speaking. More so than ever, commerce platforms are required to be agile and highly personalized, to ensure a seamless experience for consumers purchasing goods and services across various channels. 
"People want to liberate themselves from multiple interfaces – this is why headless is critical." (Holger Siebel, CIO, Segmüller)
Traditional e-commerce systems, however, are mostly monolithic and give room for very little flexibility. Luckily, Gaeten Gachet from Algolia made it quite clear when he said that: 
"Monolith is dead, that's a fact. People need to innovate faster and faster"
So, why not take the advantage and embrace tech to strive for more customer satisfaction? We don't want to go too much into the technical details here, but why don't you check out our headless guide and see what exactly tech can do for you.

Takeaway #5: Like Arnold would say: never stop reinventing
Finishing Spryker EXCITE 2021 we had the honor of complementing a day full of business insights with some overarching inspirational lessons. 
Arnold Schwarzenegger reminded us that with successful business comes responsibility. Responsibility to give something back and to use opportunities – not abuse them. As an expert in the area of reinvention, he assured us that following our vision relentlessly and keeping an eye on the people involved along the way will be the key to a good product. 
Guy Kawasaki had some matching innovation-realtalk to add. Great innovation occurs when you jump to the next curve. But be aware that the curve can be long or even never ending. A revolution or innovation isn't just an event. Hence, worrying about perfection when you've just walked the first meters of your curve is just going to narrow your mind. 
And narrowing our mind is something we certainly never aim to do, especially not in light of the ever-shorter innovation cycles and ever-faster changing customer expectations in e-commerce.

Lastly, Spryker EXCITE proved that we are seeking again the thrill of in-person events. The rumble that goes through the hall just before the hyped keynote, the deep talk Q&A sessions, actually hearing reactions like applause and laughter, the handshaking (or fist bumping) whilst networking during the coffee breaks, and the celebration of mutual EXCITEment at the afterparties. 
Watch Spryker EXCITE on-demand now
If you missed Spryker EXCITE 2021 or have a taste for it now, you can relive the event. Recordings of all keynotes, customer cases, and Spryker product sessions are available in full on-demand. See for yourself and collect your own takeaways!
View Recordings from Spryker EXCITE 2021