Certeo & Spryker Join Forces
Founded in 2009, Certeo have arisen as a leading online player in the field of business equipment and office furniture. With their vision to become the leading online marketplace for business equipment in Europe, Certeo focuses on web-based technologies that provide an outstanding customer experience.
Industry
Home, Living & DIY
Challenge
B2B Commerce ready to be disrupted
Digitization has lead to some radical changes in the B2C sector. Convenience has become key to many purchasing decisions. The empowerment of the customer has led to brands repositioning themselves in new customer-centric ways consisting of multiple digital touchpoints. Now the B2B sector is experiencing the same development. Digital commerce is expanding and replacing brick-and-mortar business models. New online key players are coming after many B2B retail sectors.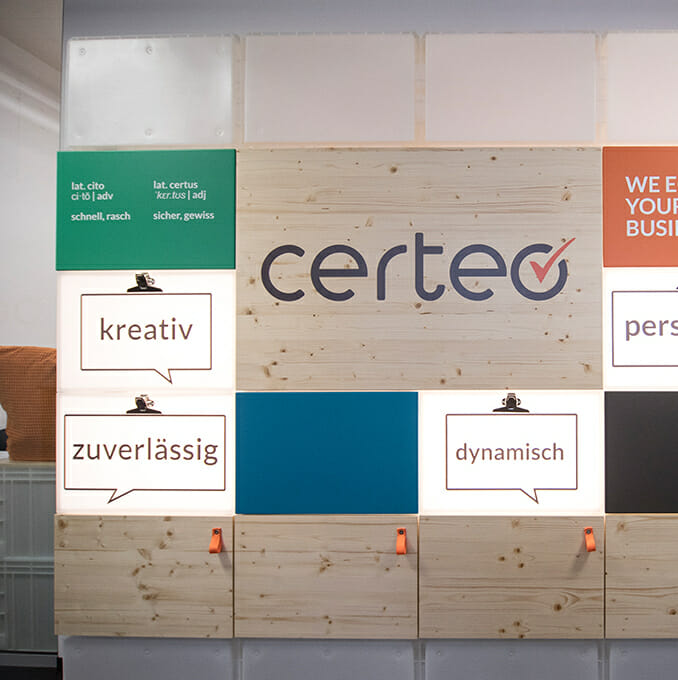 Strategy
A new direction for the future
Alexander Ketzler, Managing Director at business equipment provider Certeo, told us that consequently they too were wondering if they wanted to continue on their current route or if they should gear up and brace themselves against the likes of Amazon Business and Office Depot.
To get a bigger slice of the business equipment market in Germany that Ketzler evaluates at roughly eight billion euros, Certeo decided to re-position their business and re-define their entire business strategy affecting key business areas including staff, location, and technology.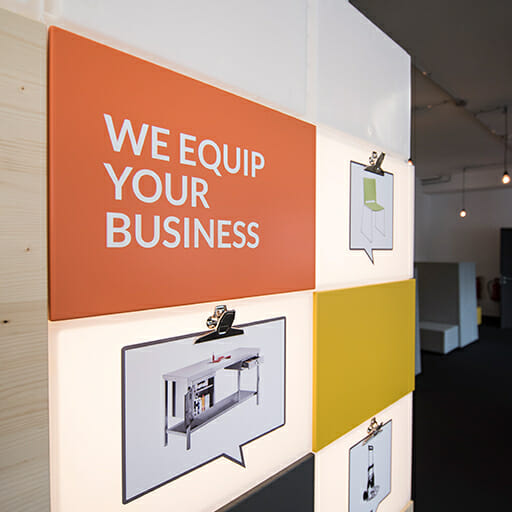 Requirements
No less than maximum convenience
In B2B very often delivery speed and good service are crucial factors in deciding for a provider. Alexander Ketzler told us, "somewhere a new employee needs a new desk and the Office Manager simply wants a solution that is immediate and reliable. In terms of service, B2B clients also expect an easy way to contact the provider in case of questions about the product, delivery or unexpected changes. It's all about access and convenience."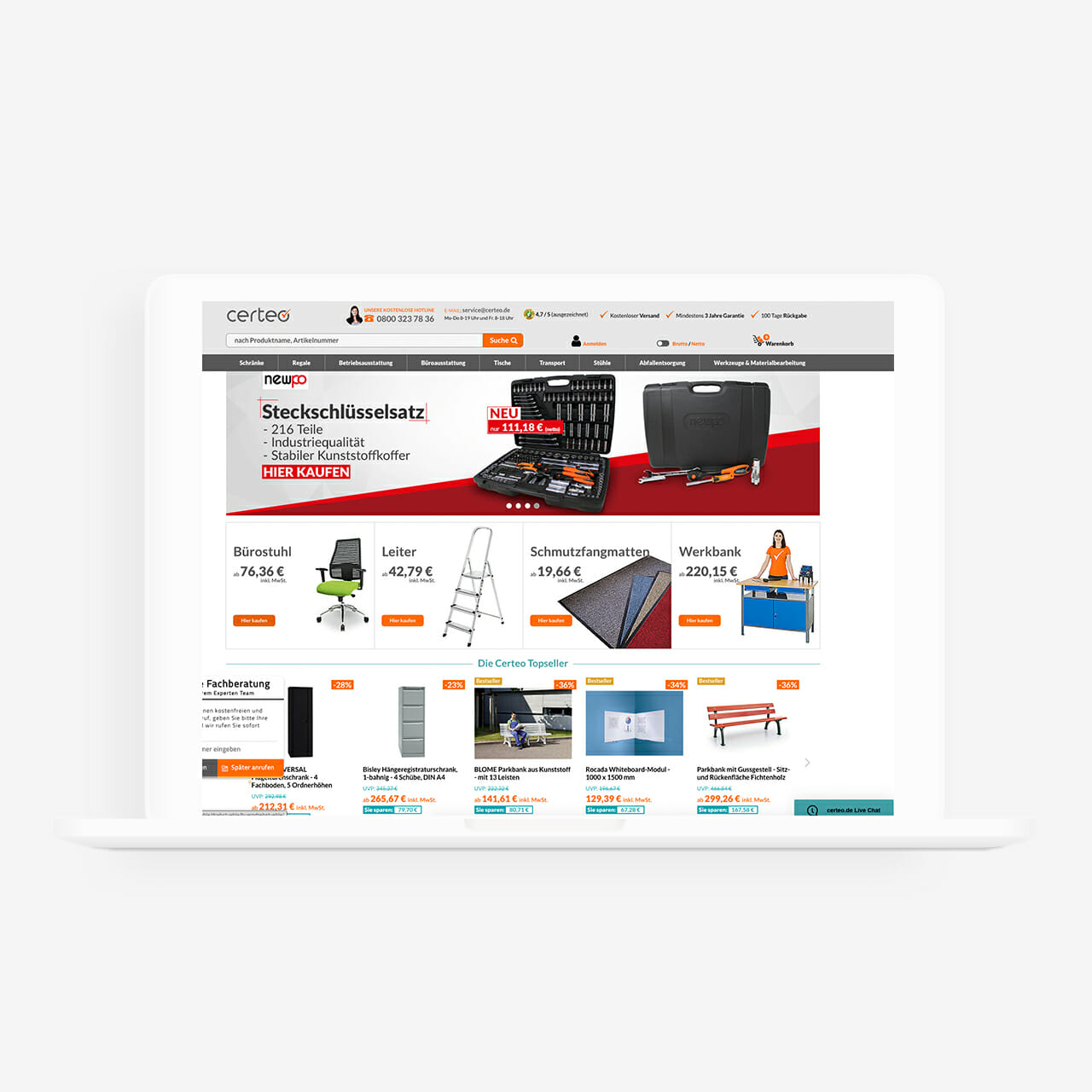 Goals
Growing with speed and agility
Breaking out of their legacy company structure, also meant for Certeo to re-consider their technology set up with a leading software provider. The lack of agility in their former solution of 8 years had resulted in very slow feature additions. Adding new products took months and slowed down product portfolio expansion- a drastic impact on maximizing profitability.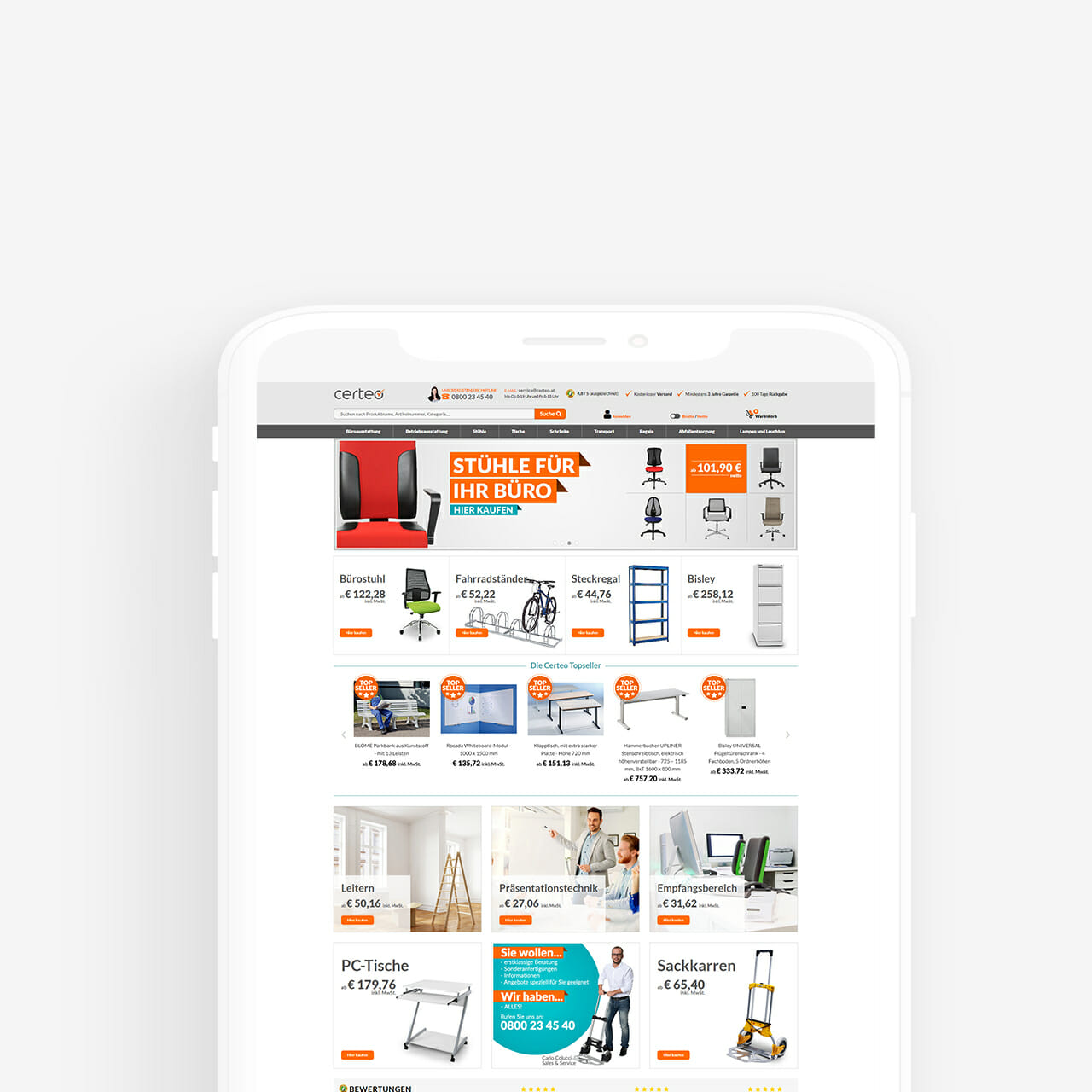 Certeo's Implementation Partner
To implement their complete re-launch, Certeo teamed up with Spryker solution partner Inviqa. Re-platforming Certeo's online commerce took 6 months and resulted in four responsive, country-specific stores.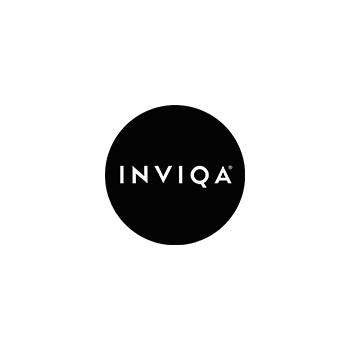 Spryker solution
Moving towards technology ownership
For Certeo it was clear that a standard shop system would not be sufficient for their rebranding. With technology ownership as its top priority, Certeo decided to go with a highly customized Spryker Commerce OS solution. For Ketzler, the combination of commerce power with state-of-the-art knowledge, broad e-commerce experience and the customer-centric software behind it was crucial. Certeo found that the Spryker solution was the right choice to enable them to flexibly develop their brand experience by allowing modules to be added or extended as required at any time. This also leads to shorter release cycles for Certeo and allows them to take full ownership of their technology.
The Spryker Commerce OS does not take away the thinking process from the business owner. In contrast to what other e-commerce solutions promise, it makes you think about what is really relevant for the customer. It gives you the opportunity to quickly re-assess if your assumptions are correct"
Handpicked for Certeo
Spryker Technology Partner
Based on realizing a customer-centric MVP for the re-launch, Certeo is fully committed to developing and testing additional features while now fully owning processes, data and technology.

See how
Spryker

can work for you.

A platform developed with your unique business in mind. See Spryker in action.