The multi-billion Euro Hilti Group develops, produces and sells products for the construction industry. The product and service range is mainly for professionals and is therefore aimed at the B2B market.
Digital Transformation
Innovation as Corporate Essence
Hilti's philosophy took the business to an innovation-first approach that already started in 1957 when they sold the world's first powder-actuated tool. Already in 1999 Hilti extended its offer in the direction of online trading and is thus one of the "early adopters" of e-commerce. Consistent customer orientation, innovation, moving fast, and constant internationalization are the keys to Hilti's success.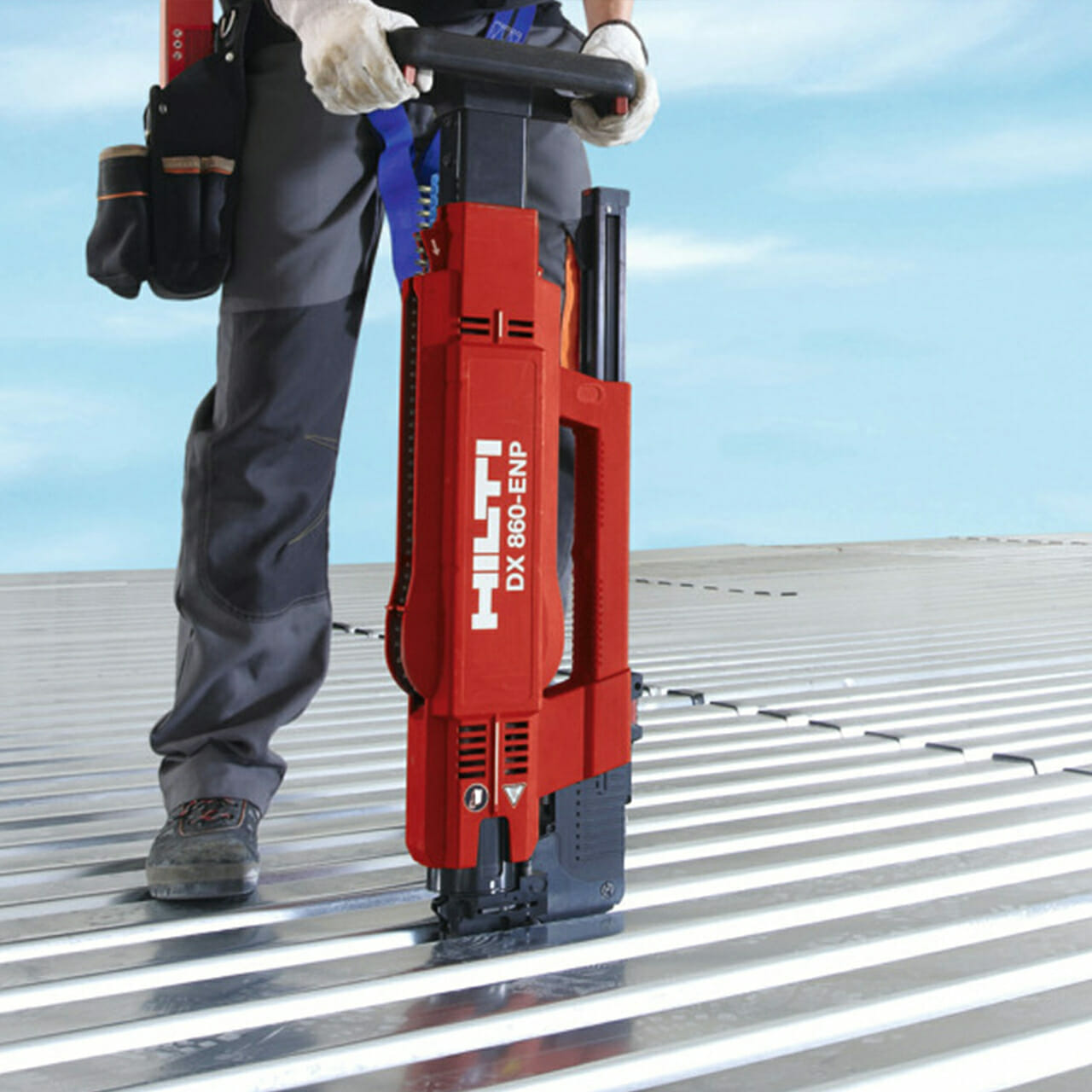 Internationalization
MVP Approach in African and Asian Markets
With the Spryker Commerce OS, the introduction of e-commerce in selected new markets became a simple undertaking. To ensure a fast and affordable solution, Hilti decided to use the Spryker Commerce OS without backend integration into ERP.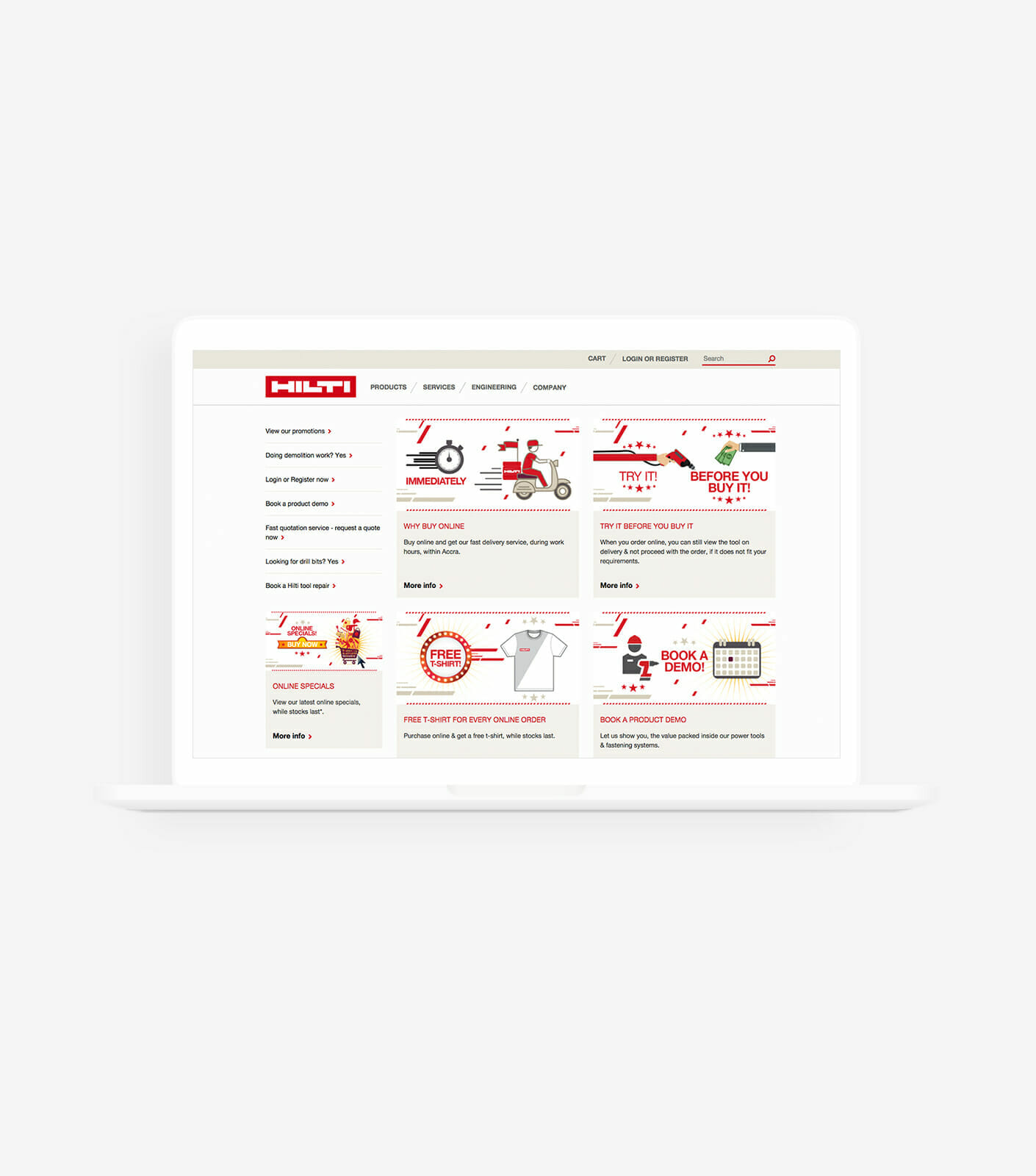 Customer Focus
Setting the market requirements
As a premium partner for construction professionals, it is important for Hilti to create outstanding customer experiences. The product range and the services offered are therefore adapted to the respective market requirements. This also applies to the online shops, which Hilti has adapted to country-specific requirements. Thanks to the Spryker Commerce OS, Hilti is able to launch new, non-backend-integrated online shops in various countries within a short period of time.
Hilti is active in 139 countries and operates 75 country-specific online shops. The Spryker Commerce OS is used for 8 country shops.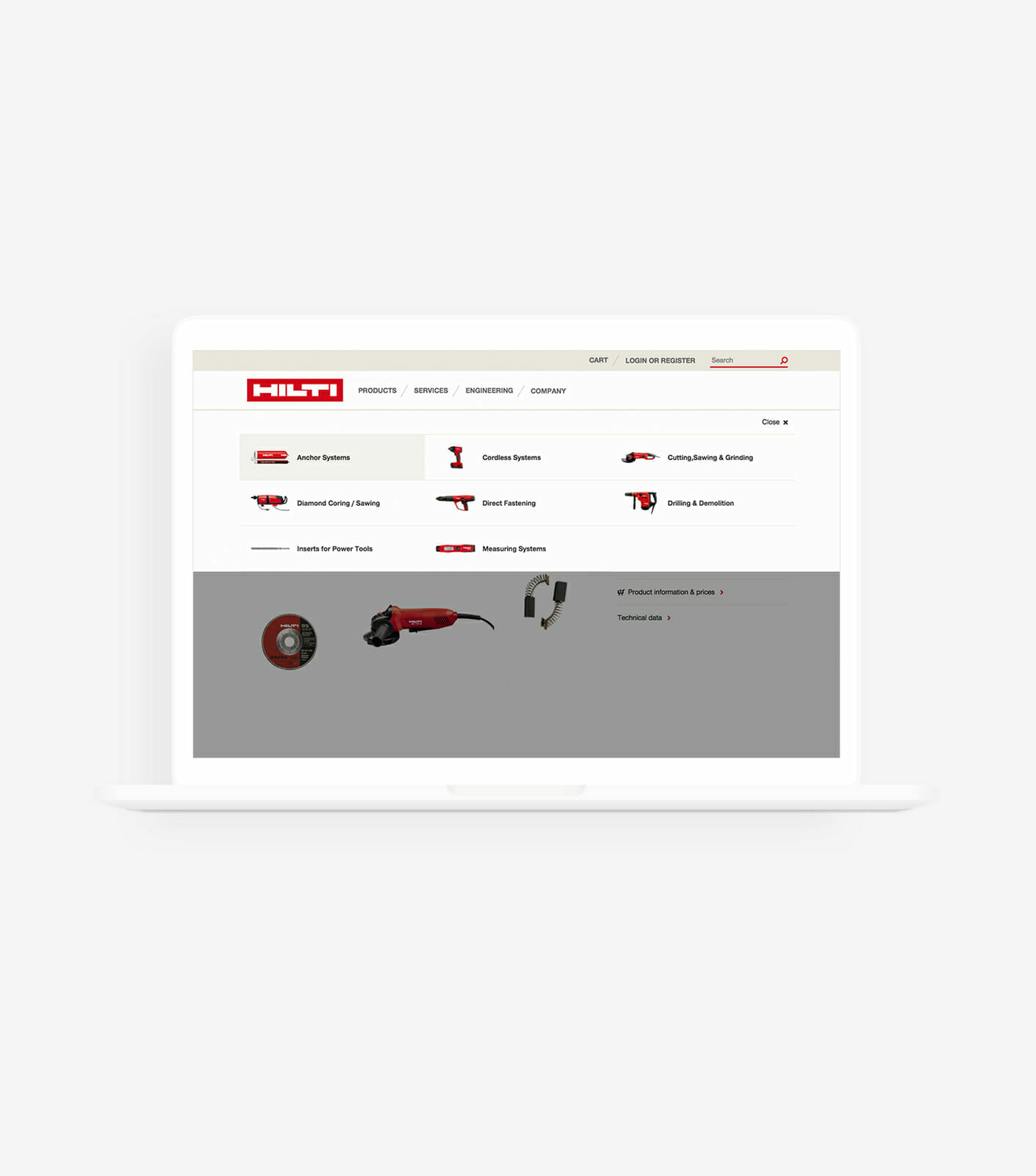 Further reading
Hilti exclusively used the SAP Commerce Cloud before launching Spryker Commerce OS for their African and Asian expansion. See this 2-page handout for all information on how Spryker compares to SAP.
See how
Spryker

can work for you.

A platform developed with your unique business in mind. See Spryker in action.