LUMAS & Spryker Join Forces
LUMAS, the award-winning platform for online art trade, was one of the first art galleries dedicated to bringing affordable art to the people. It thus closes the gap between high-priced unique pieces in galleries and large-volume prints produced in museum shops: high-quality photo art for young collectors, interested newcomers and all art enthusiasts.
Industry
Life & Entertainment
Challenge
Managing market and business growth
The art market is seeing a revenue shift with online taking a growing share of the market. After a global market decline for the art scene in 2015, offline and online art sales revenues have increased again in 2016 from €42bn to €45bn worldwide. Almost one in 10 art objects has already been sold online in 2016. Low-priced objects and antiques currently still account for the majority of online sales. However, traditional art sellers are increasingly concentrating on digital sales strategies and are thus also driving growth in other sectors. Therefore, LUMAS needed a commerce solution that could not only support but also promote business growth.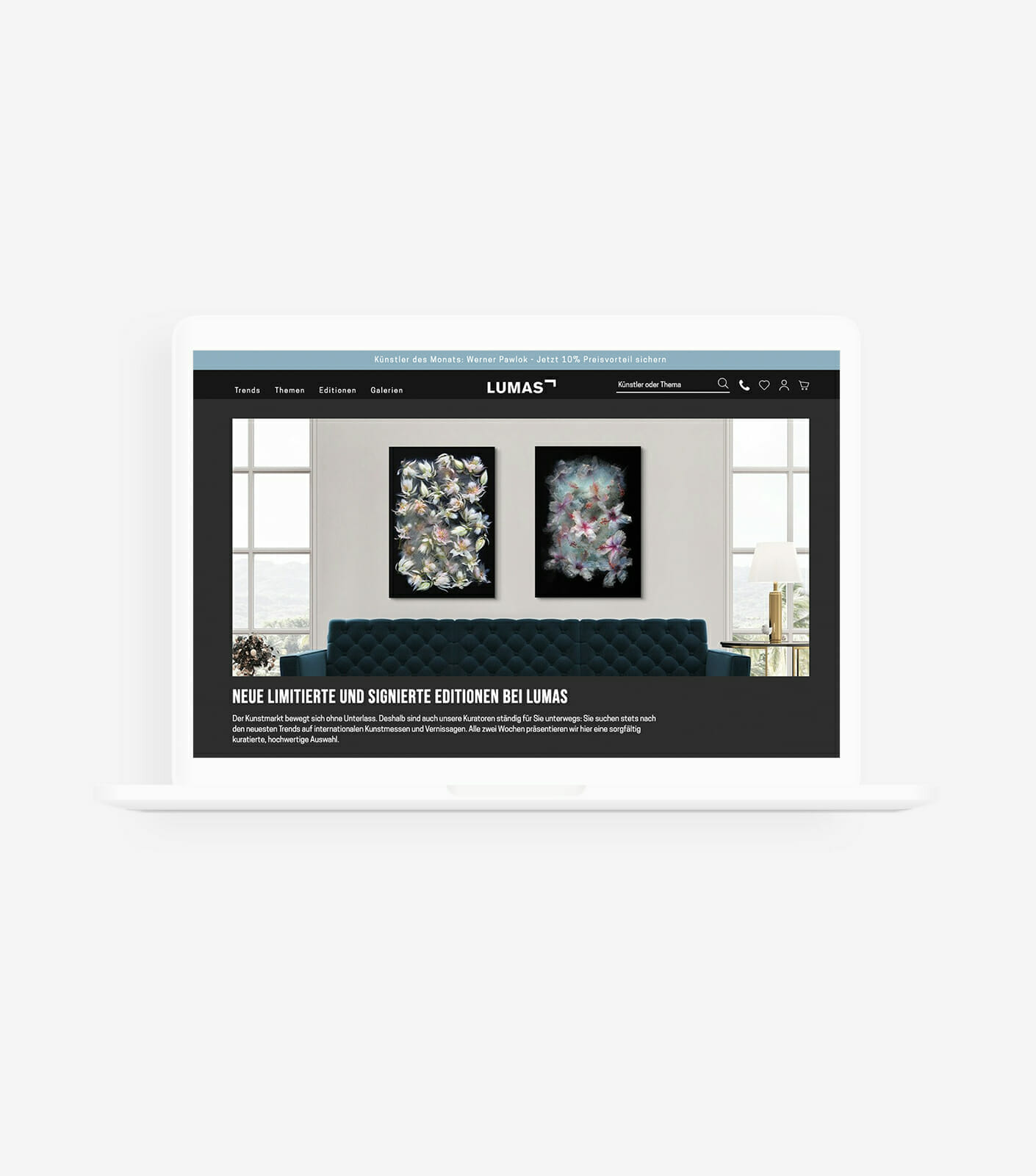 Goals
Convert first-time buyers, inspire experts
From first-time buyers to art enthusiasts, LUMAS attracts a wide range of users worldwide and aims to inspire and motivate them to buy affordable art. The offer ranges from curated photographs, illustrations and paintings to digital art. In addition to the online marketplace, LUMAS also operates more than 40 art galleries in Germany, Europe, the USA and Russia.
Founder Stefanie Harig believes that online channels are a decisive factor in converting first-time buyers who would not normally have bought art through galleries. So online touchpoints should contribute to this very goal without losing sight of other target groups.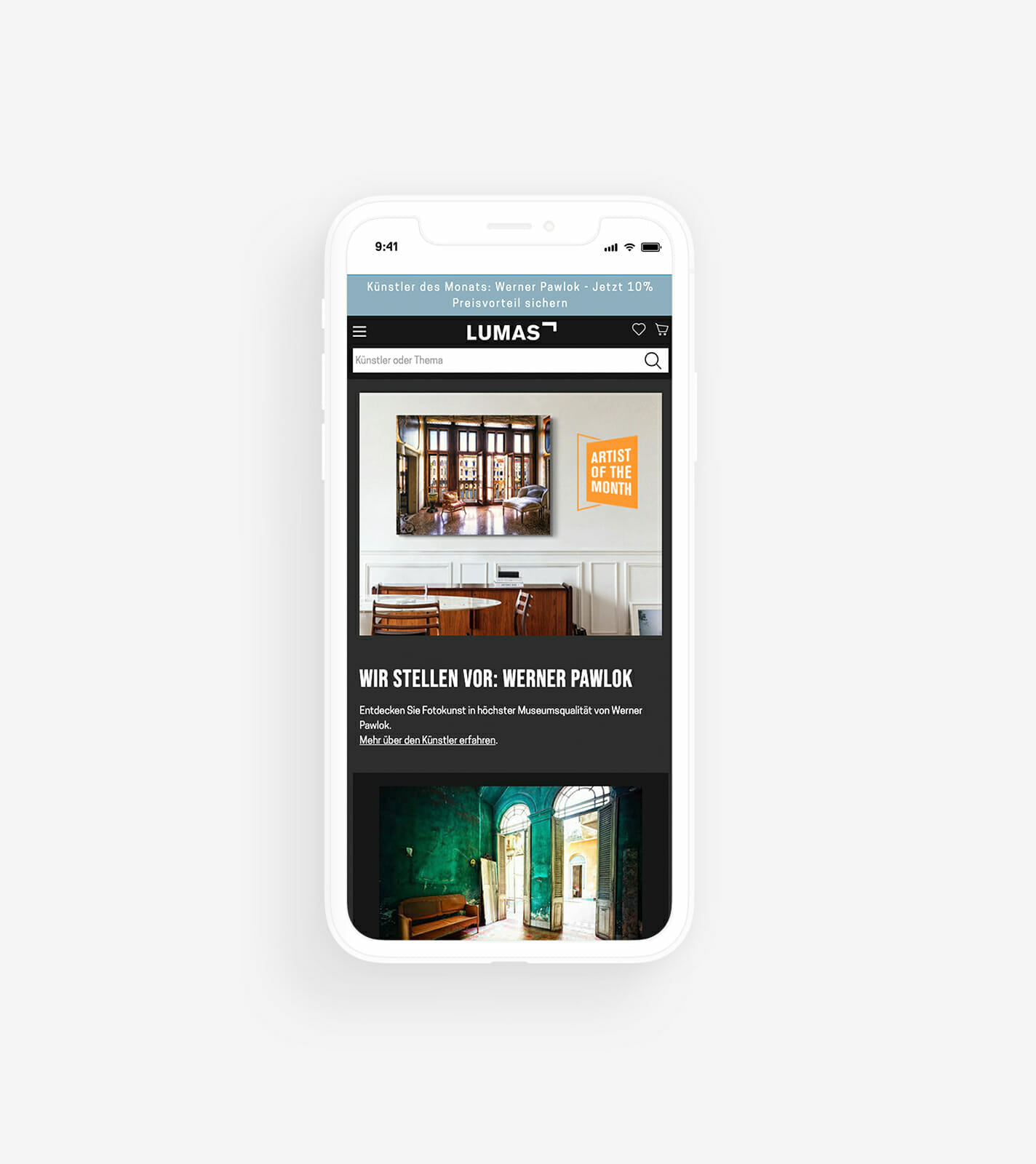 Spryker solution
Powerful and seamlessly integrated
LUMAS previous commerce software was no longer able to meet the functional and technical requirements for sufficiently rapid business growth. Some of the most important optimizations to serve the growing number of customers include increased system performance, seamlessly integrated analytics and rapid implementation of new store features.
Handpicked for LUMAS
Spryker Technology Partner
See how
Spryker

can work for you.

A platform developed with your unique business in mind. See Spryker in action.