05 Oct - 07 Oct 2021
Spryker EXCITE 2021 Goes Miami Beach!
Miami, fully hybrid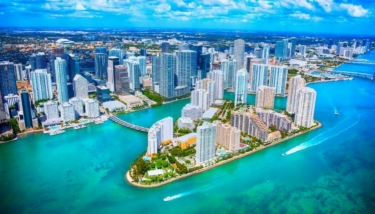 Feel the EXCITEment again!
Last year, Spryker EXCITE set the e-commerce world on fire!
Success in the digital age means creating and delivering highly personalized, data-driven customer experiences that go beyond classic B2B or B2C tactics. At Spryker's EXCITE conference, commerce leaders will share their insights, projects, and future dreams for delivering best-in-class digital commerce experiences.
Spryker EXCITE will give you all the knowledge and insights you need to create your (even more) successful commerce in the future. We aim to educate, inspire and connect our customers, partners, and peers.
Date:
October 5, 2021: Arrival & Check-in
October 6, 2021: Pre-event
October 7, 2021: EXCITE
Location:
Miami Beach Golf Club – FREE golf!
2301 Alton Road, Miami Beach, FL 33140
Faena Hotel Miami Beach – FREE accomodation
3201 Collins Ave, Miami Beach, FL 33140, United States
You can join either on-site or virtually from all over the globe. If you decide to join physically, of course, we will ensure there are strict hygiene regulations according to the government's latest recommendations. The attendance is free of charge!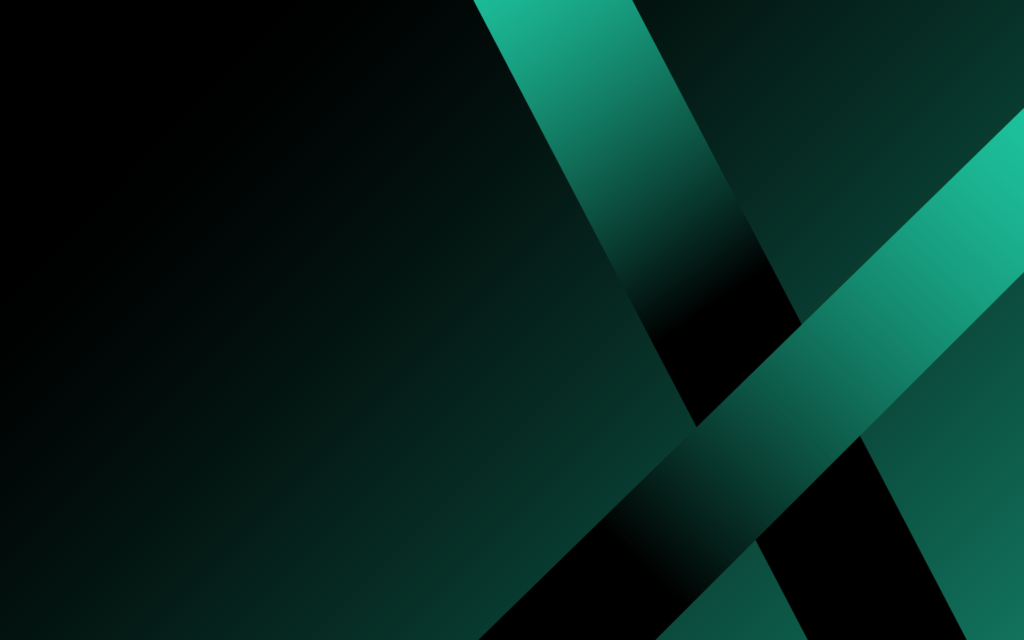 Last year, Spryker EXCITE took things to the next level!
The first truly hybrid conference of the industry, Spryker EXCITE 2020 took place under strict hygiene standards for all our speakers and selected guests. Hosted in a Berlin cinema, the event was then streamed across the globe for anyone who was hungry for extraordinary e-commerce success stories!
And this year will be even bigger, better and more EXCITE-ing than ever!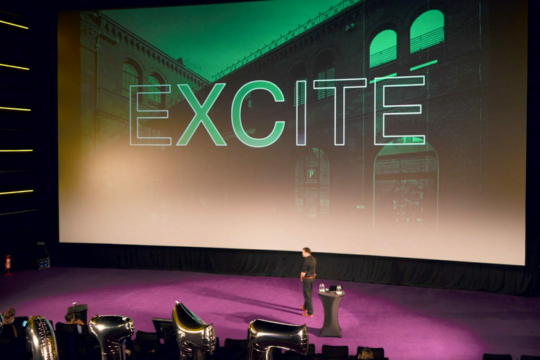 October 5, 2021
Early Arrival & Check-In
Do you know your irons from your woods?? Want in on an exclusive day of golfing at Miami Beach Golf Club? Then arrive on October 5th, 2021, and check in to 5-star FAENA Miami Beach Hotel to get your beauty sleep before hitting the 18-hole course bright and early.
A whole day of golf not your idea of a good time but worried about FOMO? No worries – just arrive the next day on October 6th, 2021. We promise that there will be plenty of non-sporting entertainment and loads of networking opportunities to enjoy.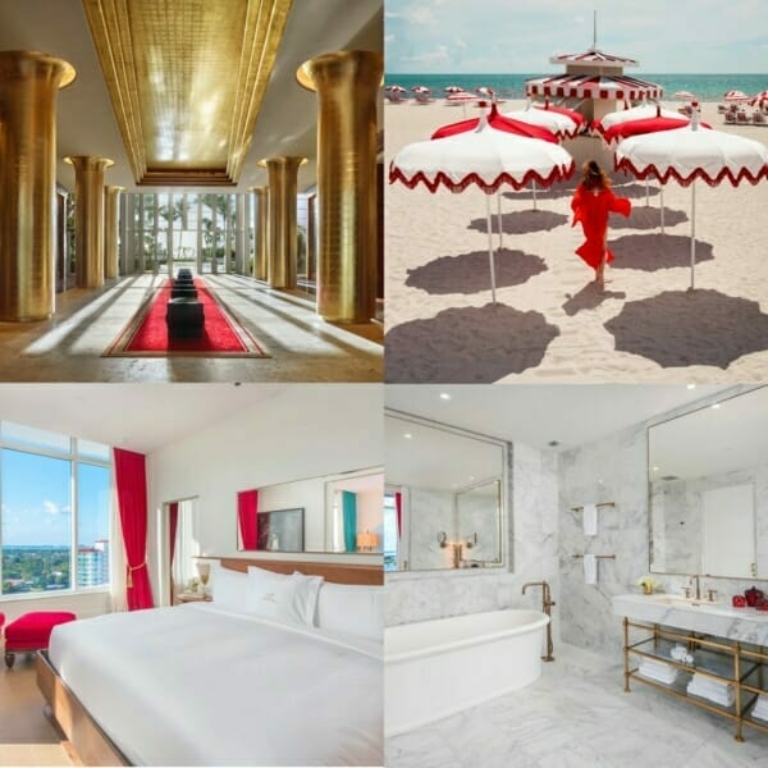 October 6, 2021
Golf & Reception
Par for the course, the golfers will be starting out bright and early at 8 am on October 6th, 2021 to make the most of the day. Golfing is thirsty work, so refreshments and light appetizers will be available after the game, as well as the chance to network with other attendees.
In the meantime, later arrivals can check in to the 5-star FAENA Miami Beach Hotel and freshen up before an evening of entertainment and networking. Go for a dip in the hotel's luxury pool, or take advantage of their private beach access. For the art fans, check out the famous Damien Hirst Golden Mammoth display by the pool.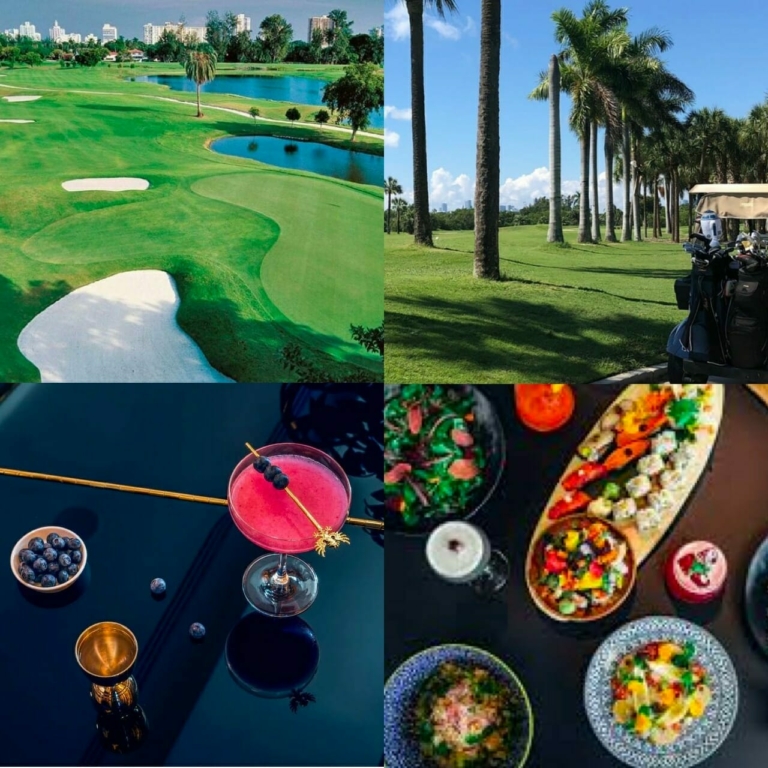 October 6, 2021
Dinner & Networking
The evening of October 6th, 2021 is your chance to let your hair down, and benefit from expert insights at the same time! We'll meet at 5 pm for the welcome reception, and later on hear from Brian Beck, the B2B e-commerce expert, and author who will share some of his wisdom on digital commerce trends.
Afterwards, enjoy a classy dinner while sipping on some world-class mixed drinks. We've also got some amazing entertainment lined up that you really won't want to miss! Best of all, learn from other digital success stories and make exclusive connections in the industry.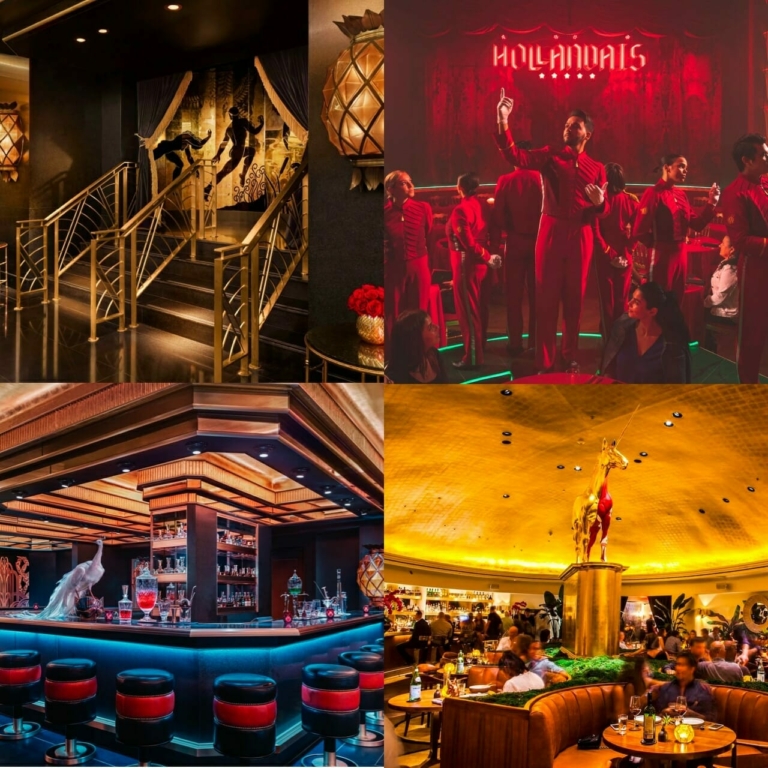 Learn from the Industry Leaders
Keynote Speakers and Agenda
Carefully curated to make the most of your time – we've created a well-balanced agenda of industry insights, product updates, operational and technical know-how. And, of course, plenty of best practice customer cases. The cherry on the cake is going to be the exclusive 10% that you'll hardly have believed possible. It's sure to be memorable, so don't miss out!
Meet our Wonderful Speakers!
Miami & Digital

Brian Beck

B2B Ecommerce Expert Advisor & Author

Brian has been a featured speaker at numerous national and global industry events and is a widely published and quoted thought leader on the topic of Ecommerce and digital transformation.

Miami & Digital

Robert Meshew

Chief Information Officer

Robert is currently CIO at MURDOCH'S Ranch & Home Supply and was the former CTO of the Microsoft Supply Chain. He has spent two decades at Microsoft specializing in bringing business and technology together to deliver innovative supply chain solutions.

Miami & Digital

José Esparza

Head of Digital Commerce

José is a market-driven leader with 12+ years of experience in value creation through digital / non-digital go to market & growth strategies, uplifting brand equity and expanding market share in a continually evolving landscape. He builds strategies, organization, processes, and technology that will enable the company to successfully launch the digital business unit.

Miami & Digital

Anil Roy

Vice President Information Technology

Anil is a trusted advisor and strategic partner to executive leadership in enabling innovation, through continuous process improvements and process optimization. His experience in building results-oriented teams to implement award-winning innovative solutions and deploy cutting-edge technology has enabled business transformation throughout his career.
Spryker EXCITE is supported by