Guide
Marketplace KPI
How do you determine which KPIs to measure when opening your own marketplace? Internal and external criteria are essential in building up the right strategy to measure success and finding the right partners and merchants. This Guide will help you establish the right set of numbers and other factors to look at.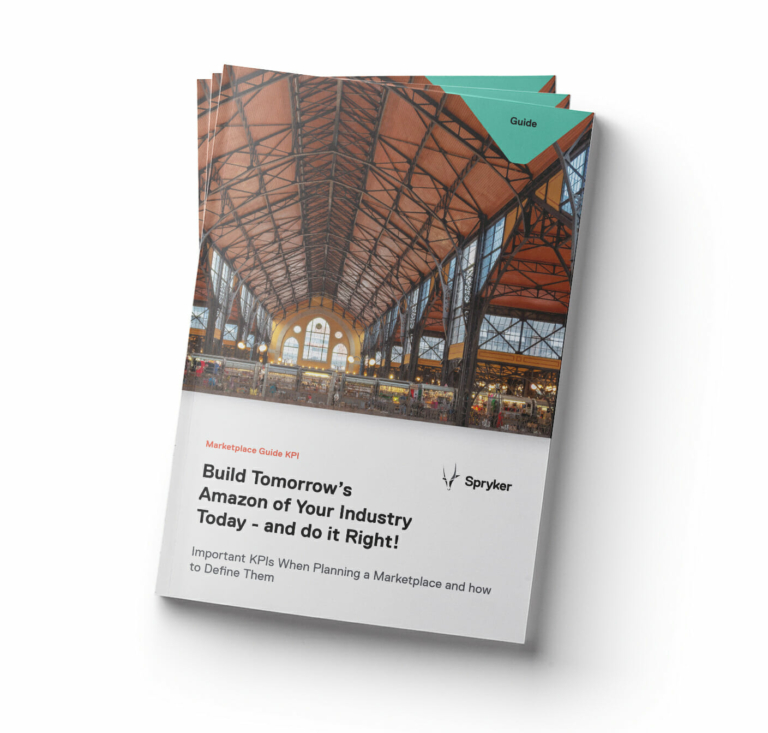 01 Intro
Marketplaces have long been playing an important role in B2C e-commerce and dominated the top rankings worldwide. The topic of marketplaces is also making its way into B2B commerce – mostly in niche areas so far.
So, marketplaces are no longer a trend – it is a change away from the online shop towards a plat-
form ecosystem.