What do Digital Patients Really Want?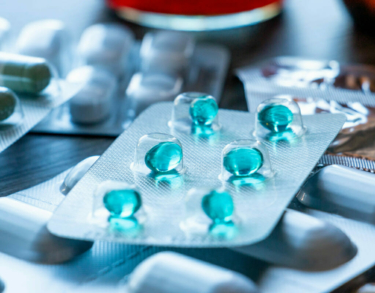 Act Now
What Are the Specific Requirements
of Online Patients?
The pharmaceutical market is undergoing a very dynamic development. Stakeholders such as manufacturers, mail-order pharmacies, and brick-and-mortar pharmacies have to respond more quickly to the new, digital needs of customers. Only providers who have the courage to use technology can position themselves digitally to reach customers in the future.
Innovation is Coming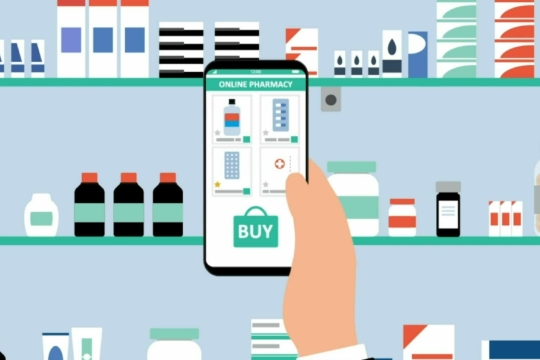 Useful Spryker Features for Pharmaceutical Companies
State Machine
Customer convenience and profit increase through automated processes
Online pharmacies are confronted with having to implement complicated processes in order to offer special customer convenience. In order to prevent fraud in the use of health insurance prescriptions and to ensure optimal communication with the health insurance companies, state machines can be used to help set up suitable processes and thus map different business processes.
State Machines are flexible tools and can be used for any department or business model. In addition to verifications, state machines are also used in order management and can optimize process recurring orders.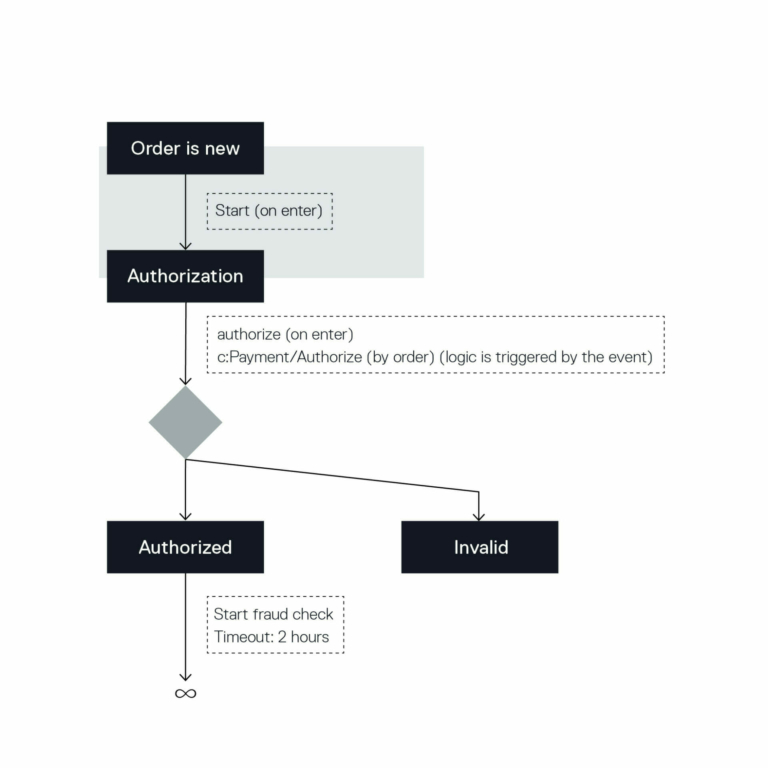 Search & Filter
Find the right medicine right away
For online pharmacies, it is important that customers can find the right medication without major problems. Be it specific ingredients, suitable drugs for acute symptoms or possible side effects – the text search allows by default to search all content on CMS and product pages, such as product names, descriptions and associated attributes.
Complicated drug names can be found by auto-completion and the auto-suggest feature allows you to suggest product, category and CMS pages in real time.
Of course, all products can also be found using standard filters, categories and assigned attributes.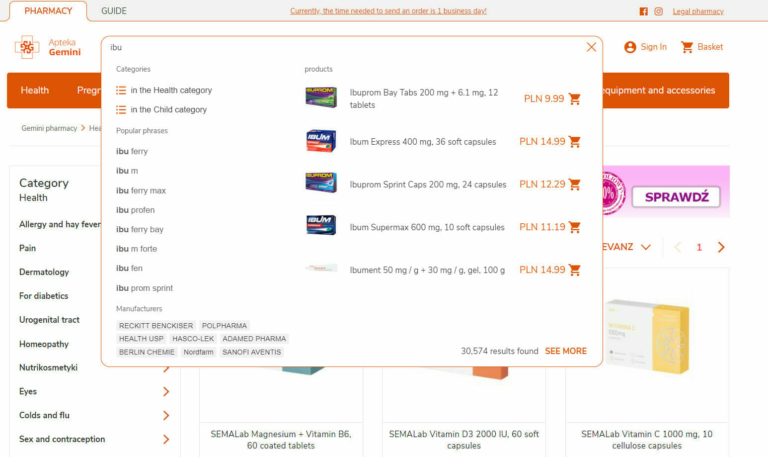 Discounts & Price Promotions
Making optimal use of seasonal effects and customer segmentation
An important reason for customers to visit the service of an online pharmacy is the search for a better price compared to the stationary offer. Take advantage of this motivation and promote your sales through targeted discount and price campaigns.
Spryker's strong discount function allows you to offer percentage or fixed discounts on net or gross prices, free additional products and much more. Freely choose which conditions have to be met: Be it a fixed period of time, a customer group or above a certain shopping cart value – you can use any business logic you like.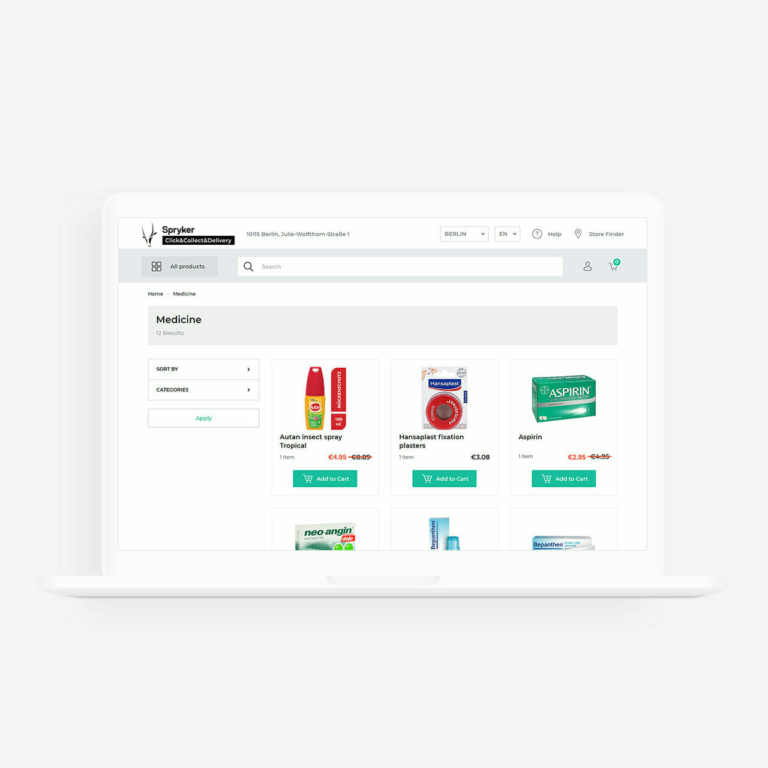 Ratings & Reviews
Creating trust through product evaluations
Health and taking of medication are a very personal matter. When searching for the right medicine, customers therefore often prefer to rely on authentic product reviews from other customers regarding the effectiveness of certain medicines or their side effects as well as the price & performance ratio instead of product descriptions.
Create trust by incorporating reviews and recessions. Through an administration interface you can moderate all content and thus check all reviews.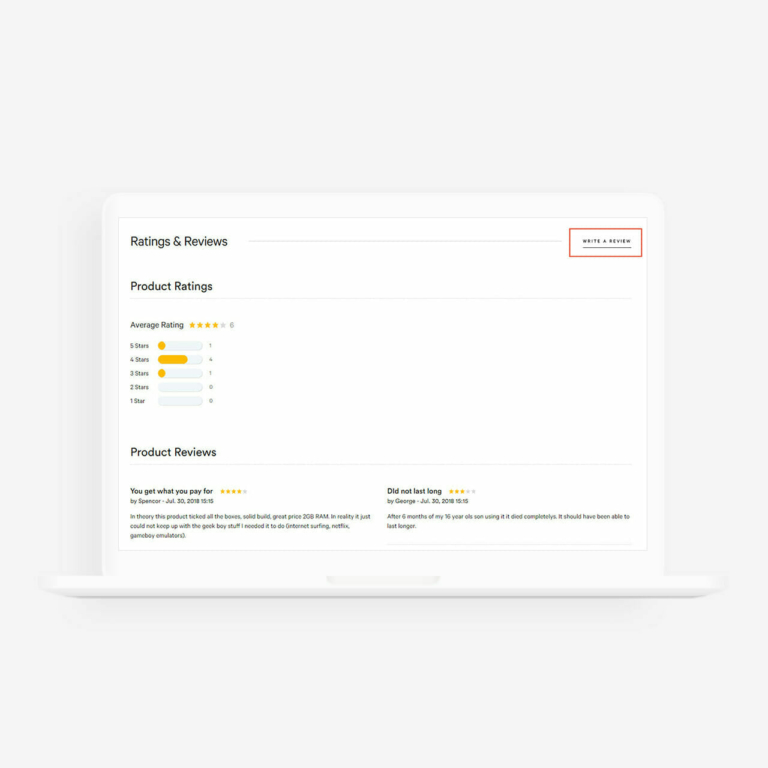 White Paper
The Digital Revolution in Health Commerce
The diverse market in Europe has long been a hindrance to the expansion of the mail-order pharmacy
business model. Restrictive policies prevented any ability to plan out this business model in the
prescription segment. But things are changing now.
Customer requirements are no longer limited to good advice. The digital pharmacy customer expects
the following above all: a high degree of convenience, intuitive and quick searches for products and
information, 24/7 service, and simple prescription management.