29 Sep - 29 Sep 2022
Exclusive Spryker Sailing Event
Germany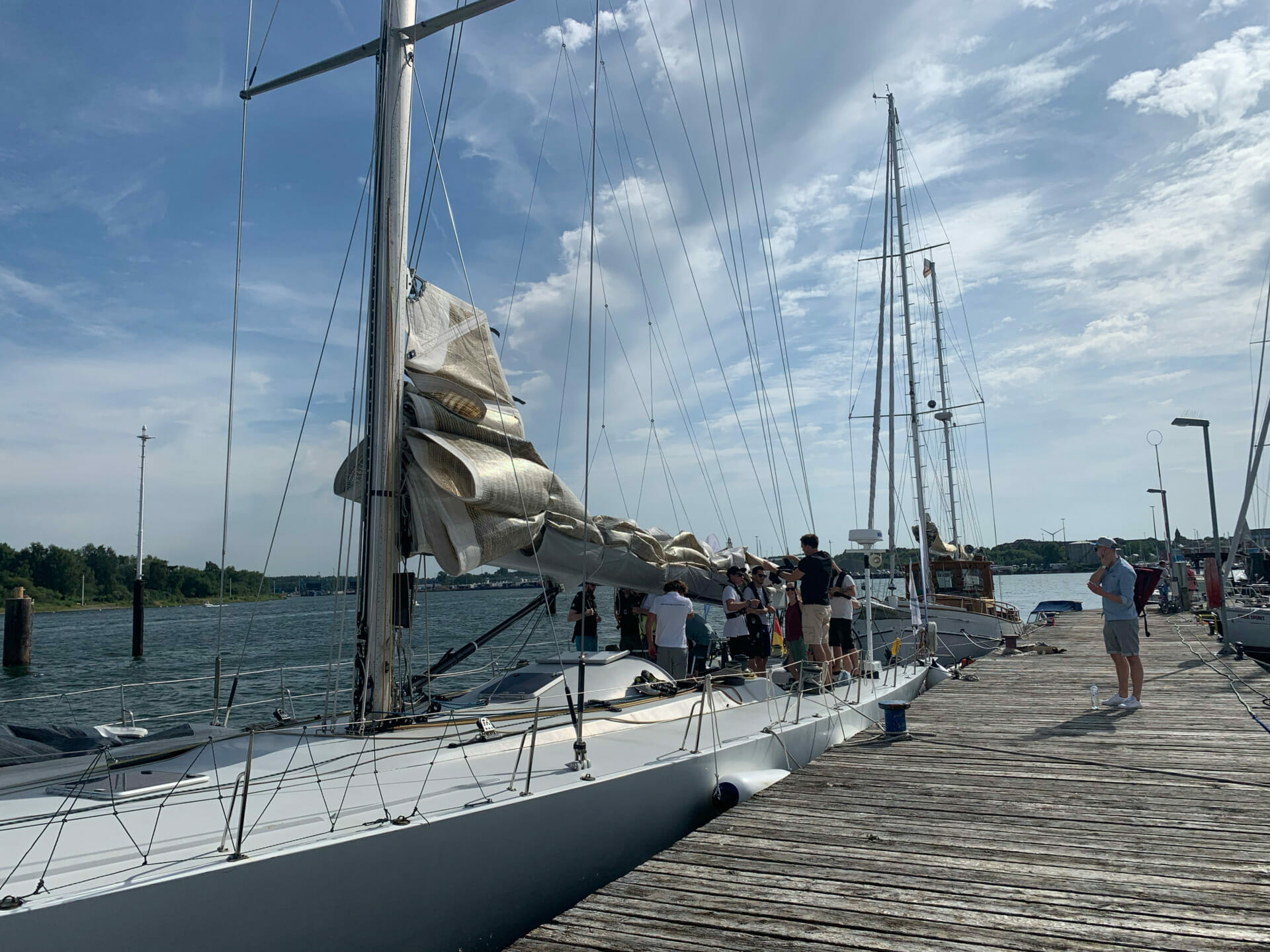 Sail to your Digital Success
with Spryker! 
The hot days are back and so is the sailing season! Join us onboard of CJ legend – a 72 feet sailing yacht – and feel the breeze of the east sea! We will meet at at Kiellinie at the afternoon and set sail for about 4 hours. It's gonna be windy and turbulent, but we promise: it's gonna be fun and worth it!
After the sailing experience, we will have dinner and drinks in a casual atmosphere to re-charge and connect on business level.
Date & Time
29.09.2022 from 2:00 p.m.
Meet Point
Kiel – Kiellinie in front of the Landtag
Agenda
1:30 p.m.  – Meet at the pier of the CJ Legend
2:00 p.m. – Sailing Trip
6:00 p.m. – Arrival at the Kiellinie
from 6:30 p.m. – Get together & Dinner
Exclusively for invited guests
Unique Regatta-Yacht

The Ocean Racer CJ Legend is truly a legend. Built in 1989 as CHARLES JOURDAN for the Whitbread Round The World Race (known as the Volvo Ocean Race), the yacht is one of the few boats still sailing in this world-famous regatta.

Guided by Experts

Your special experience on the legendary Ocean Racer CJ Legend lasts approximately four hours and is accompanied by an experienced team of skippers who will round out your day of sailing!

Full Speed Networking

Who has the opportunity to meet like-minded people on one of the fastest and sportiest yachts in the Baltic Sea region?
After a legendary sailing experience we would love to have dinner and tasty drinks with our guests in a cozy atmosphere to connect on digitization topics.
Knowledge exchange on eye level
Composable Commerce – Why is everyone talking about it and what does it mean? ​​Having first outlined the idea of Composable Commerce, Gartner defines this as a way for businesses to select vendors based on "best-of-breed" principles instead of traditional "off-the-shelf" bundles. Composable Commerce architecture comprises of packaged components that can be individually used and connected with other providers, as needed. Learn why Composable Commerce is the future and how Spryker is the answer to that.