19 Apr - 19 Apr 2022
RetailTech – Dinner with Spryker & Brite
Stockholm, Sweden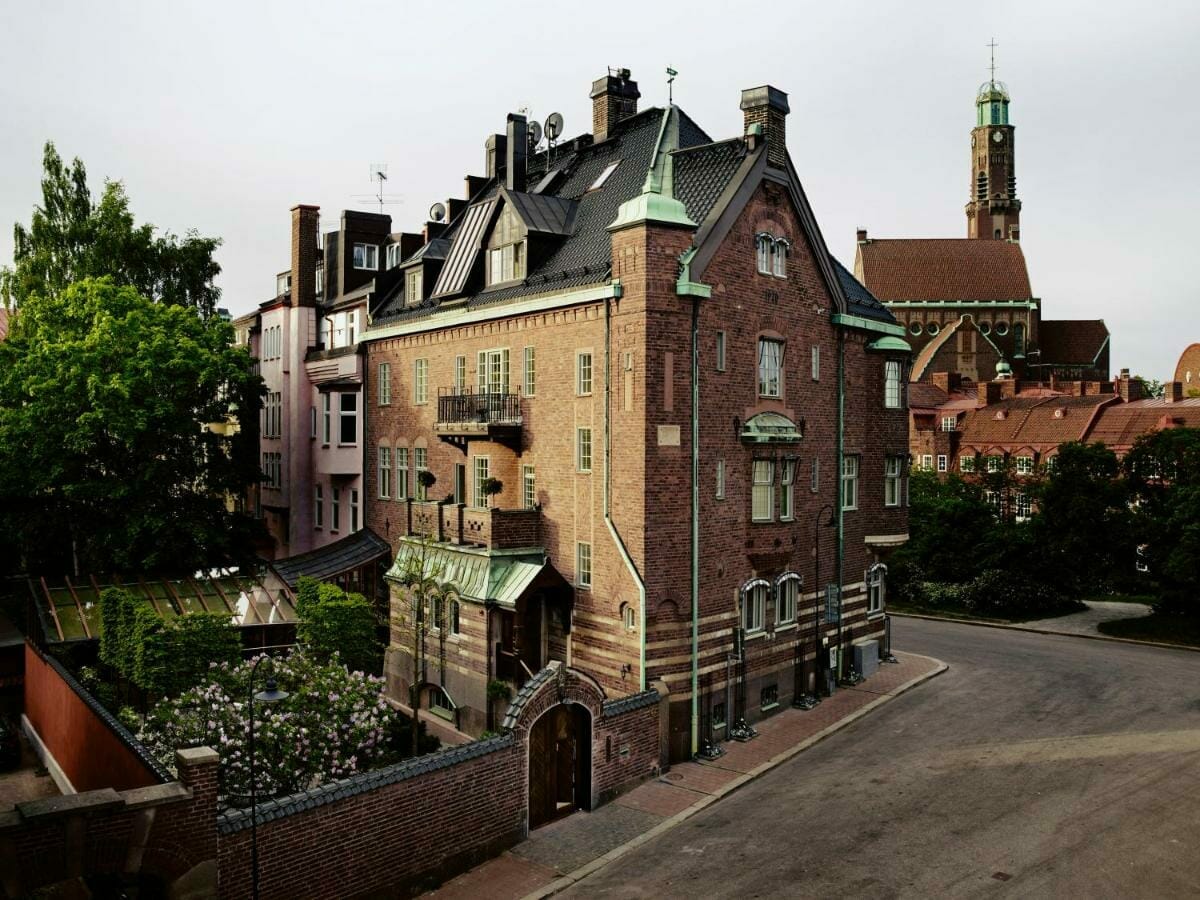 Join Spryker and Brite for an Exclusive Dinner Event
We're excited to be hosting a special invite only dinner at Ett Hem restaurant in Stockholm. Joining the dinner will be Alexander Graf, Co-founder and Co-CEO of Spryker, and Stephan Waldeis, VP of B2C at Husqvarna Group – you will be able to listen live as they record a special discussion then enjoy a delicious 5 course dinner with plenty of opportunity to network with likeminded individuals.
This really is an evening you won't want to miss!
Date & Time
19th April 2022, 6:30pm – 10pm
Location
Ett Hem, Sköldungagatan 2, SE-114 27 Stockholm
Live Conversation
'From wholesale to Direct to Consumer – Why Amazon is not the smartest way to do it'
Hear from our expert speakers
Alexander Graf Co-founder and Co-CEO of Spryker
&

Stephan Waldeis
VP of B2C at Husqvarna Group
Welcome Reception

18:30 - 18:45

Networking and welcome drinks

Keynote Session

18:45 -19:30

Join Alex Graf (Spryker CEO) & Stephan Waldeis (Husqvarna Group VP of B2C) for the live discussion 'From wholesale to Direct to Consumer - Why Amazon is not the smartest way to do it'

Dinner is Served

19:30 - 21:15

Enjoy a specially selected 5 course meal

Relax with after dinner drinks and networking
About Spryker
Spryker Systems GmbH is a privately held technology company headquartered in Berlin, Germany and New York, USA. Founded in 2014, Spryker enables companies to build sophisticated transactional business models in unified commerce including B2B, B2C, and Enterprise Marketplaces. Spryker is the most modern, fully composable platform-as-a-service (PaaS) solution with headless & API-based architecture that is cloud and enterprise-ready and loved by developers and business users worldwide. Spryker customers extend their sales reach and grow revenue with a system that allows them to increase operational efficiency, lower the total cost of ownership, and expand to new markets and business models faster than ever before. Spryker solutions have empowered 150+ companies to manage transactions in more than 200 countries worldwide. Spryker is trusted by brands such as Aldi, Siemens, Hilti, and Ricoh. Gartner® recognized Spryker as a Visionary in the 2021 Magic Quadrant™ for Digital Commerce, just one year after it first appeared (2020), and has also been named as a major player in B2B e-Commerce by IDC. Finally, it is the only commerce platform to provide full B2B, B2C, D2C, and Marketplace capabilities out of one stack. Find out more at https://spryker.com
About Brite
Brite is a second generation FinTech challenger based in Stockholm. Working for first generation fintech companies before founding Brite, our people have previously been part of building European FinTech success stories such as Klarna, Qliro, Trustly, Tink and SOFORT, to name a few. Together we are now working to bring you modern payment solutions that are more accessible and more affordable.
We are developers.
​The biggest group of people here at Brite are developers. We are an Open Banking first company, meaning our platform is specifically built to enable the most reliable and compliant way of doing account-to-account payments using the banks dedicated Open Banking APIs.Cash is king no more. Today, practically all financial transactions are handled digitally. At Brite we build on the foundation laid by European payment companies who shook the status quo in the early 2000s, to create payments that are secure, reliable and affordable. So, whether you are a bank, insurance company, online retailer, video game company, or something else, we are bold enough to say that your future is Brite.