White Paper
Transformers: The era of Digital B2B Commerce is Starting now
B2B buyers expect a similar purchasing experience to that of Amazon from their suppliers.
B2B traders who want to successfully establish themselves on the market must be able to quickly implement new ideas, customer requirements, and become pioneers in the field of digital innovation.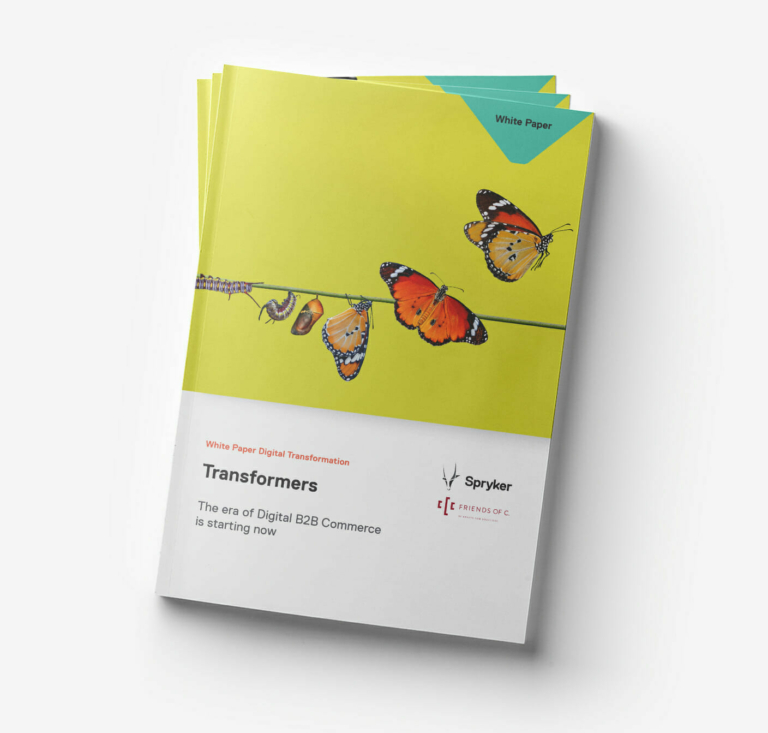 Extract
01 Intro
One market, countless needs
Two experts, ten opinions. No other industry comes with such diverse views on the subject of digitization than the B2B industry. Some B2B companies still do not feel new online portals will benefit their business as their sales reps rely on personalized service.
This personalization is often reflected by individual price-lists for the same goods and customer data is managed with index cards. Many companies with only a few, large customers, regard their offer as incomparable. They perceive themselves rather as 'solution providers' than as retailers or manufacturers and describe their customers as exceptionally loyal. However, this loyalty fades away when the same customers are asked about their need for faster, cheaper or more efficient alternatives.