Guide
E-Commerce Success Guide
Concentrated e-commerce knowledge
Drive the transformation of your business and learn how to avoid common mistakes in focus, process execution, and structural alignment. Download this guide to gain clear and concise insights into the most important aspects of digitization.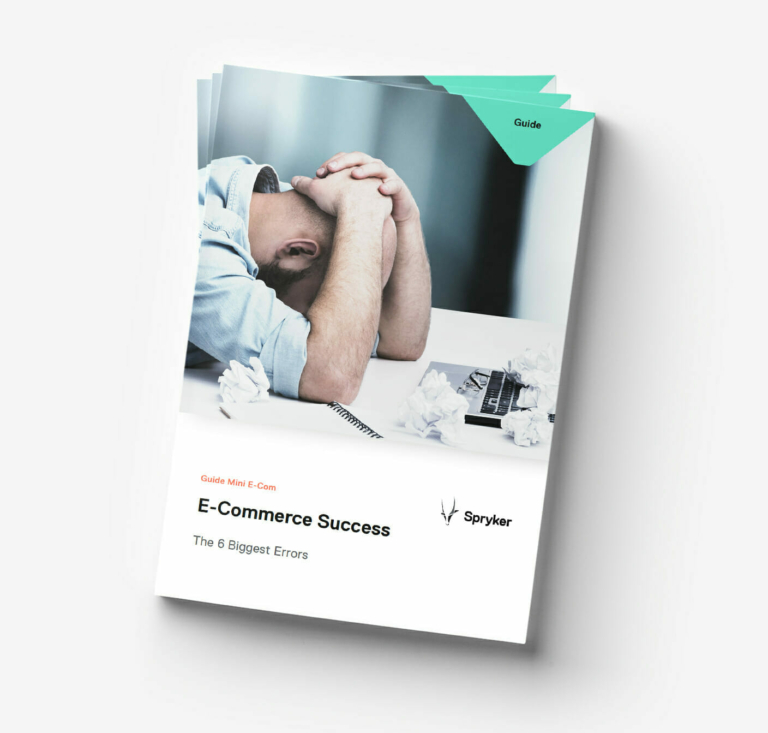 Extract
Intro
In recent years, countless attempts have been made to switch from analog to digital catalogs due to its low-risk investment. Though, a digital catalog is a distant substitute for an online shop.
The list of companies that have failed at this is long, but their failure is not necessarily due to a lack of sufficient will to transform but in the pursuit of the wrong option.
Many online models have high failure rates due to their lack of best practices which can be applied to companies today and will transcend digital's fast-paced growth in order to fit tomorrow's online market.
Error #1:
The Omnichannel Strategy
Are multichannel retailers the losers in e-commerce?
What does a digital customer want? This is probably the most frequently asked question of retailers who want to expand their business model through online channels. Yet, online marketing, specifically Google, programmatic, and paid social advertising, is still considered… Download now to keep reading!