White Paper
The Smart Home Network
The basis for digital networking of end devices, systems and people in the smart home is called the Internet of Things (IoT). IoT can open up new dimensions in the development of intelligently networked products, services, and business models. It can also simplify the lives of end consumers in the long term and can provide a large, profitable added value for entrepreneurs, manufacturers, and retailers. Download this whitepaper to learn how.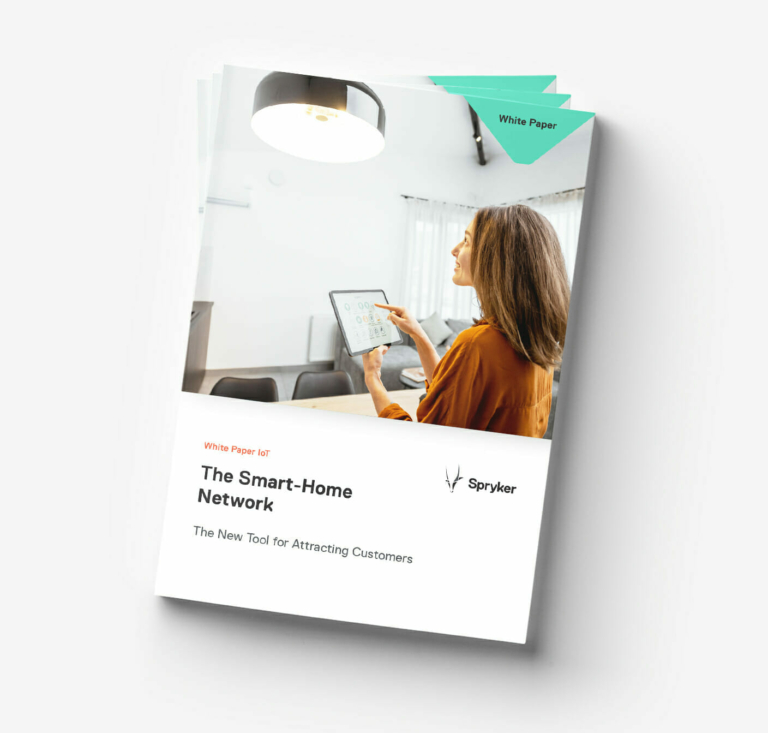 Extract
01 Intro
Will your coffee machine soon be able to read your mind?
Just imagine: Your alarm clock rings at 7:30 am and you already hear your coffee machine brewing, and liquid caffeine is already pouring into your cup – with exactly 50 ml of milk, no sugar – just how you like it. Could this actually happen? Spoiler: There is only one answer to this – yes.
Digitization is undoubtedly influencing all areas of trade, communication, and life. This also applies to the home: Networked and smart software-driven processes in the living space can make everyday life much easier. While intelligent, data-based solutions are already used in many companies, the smart home is still far from standard in Europe.
Nevertheless, products and concepts with their own digital infrastructures have become indispensable in the end-consumer environment. IoT software is establishing itself as the norm, meaning smart-home solutions have been more than just a dream for quite some time.