The Evolution of the
e-commerce market
Download exclusive insights from Andrej Maihorn
An Error occured while trying to load the form. Please reload the Browser to try it again.
Expert Insights
Andrej Maihorn on What's Next for E-Commerce
Find out what industry veteran Andrej has to say about the future of e-commerce:
How did smartphones change the market?

What does headless mean and why is it important?

What's the next big thing in e-commerce?

How to build the e-commerce solution you want

My advice: aim for the stars, start with the moon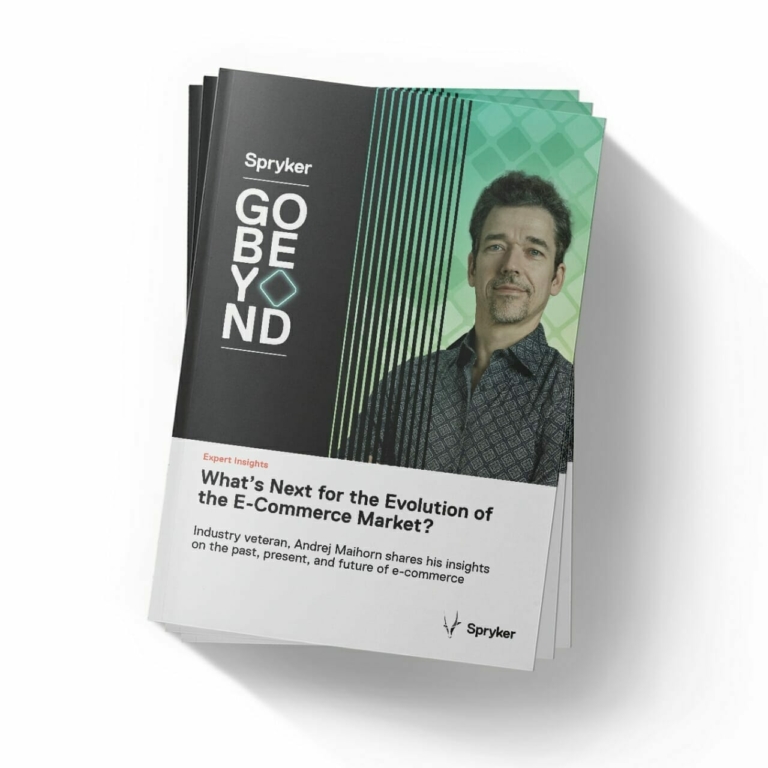 How can Spryker's Commerce Solution
future proof your business?
Get a personalized digital commerce demo based on your company's unique needs