Customer Cases Collection
Mastering the Complexity of B2B Pricing with Spryker Cloud Commerce OS
Pricing has shifted from a commodity towards a critical success factor in B2B commerce. Technology enables enterprises to leverage a highly personalized B2B pricing strategy to a global customer base administered from one central point. In this guide the following awaits you:
The impact and complexity of digital B2B Pricing
How technology is a true game-changer and how Spryker leverages those benefits to you
Real-life examples of Spryker customers reaching business growth thanks to a dedicated B2B pricing strategy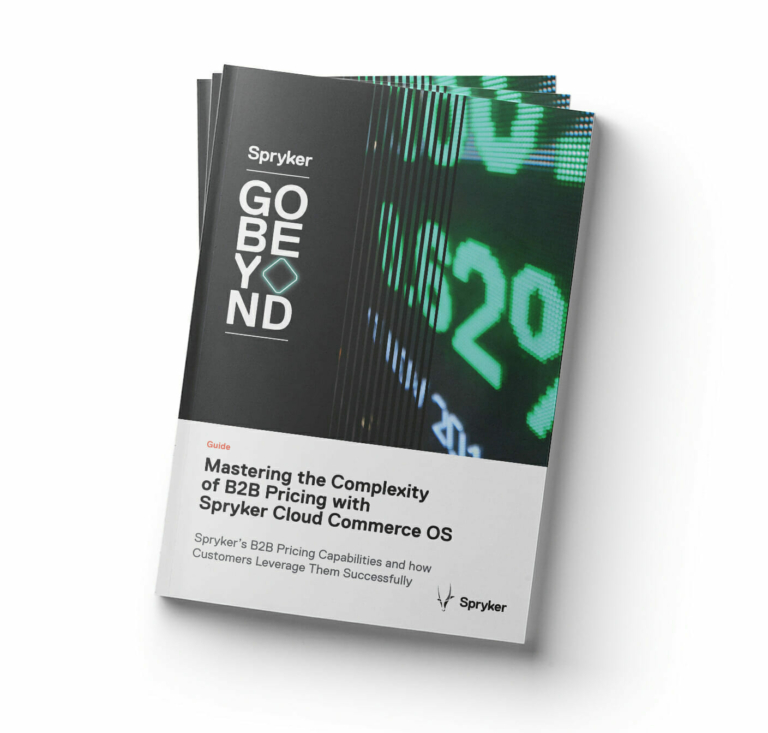 Reading sample
How Technology can help you develop a Customized Pricing Strategy
Technology enables you to incorporate your pricing strategy into your commerce infrastructure effortlessly while saving valuable time. A powerful commerce platform such as Spryker Cloud Commerce OS supports multiple currencies and automatically detects the currency based on a customer's preference. Prices, as well as payment and shipping costs, are converted accordingly. It will allow you to manage gross and net price per product based on several other attributes and gives you full control of price visibility to new customers. Offering volume discounts to encourage customers to purchase products in larger quantities should be on your list of requirements as well. The same goes for different measurements that are used in various regions like weight or length. 
There are a few specifications that you should watch out for once you're looking for a proper commerce platform to kick off your digital commerce strategy.