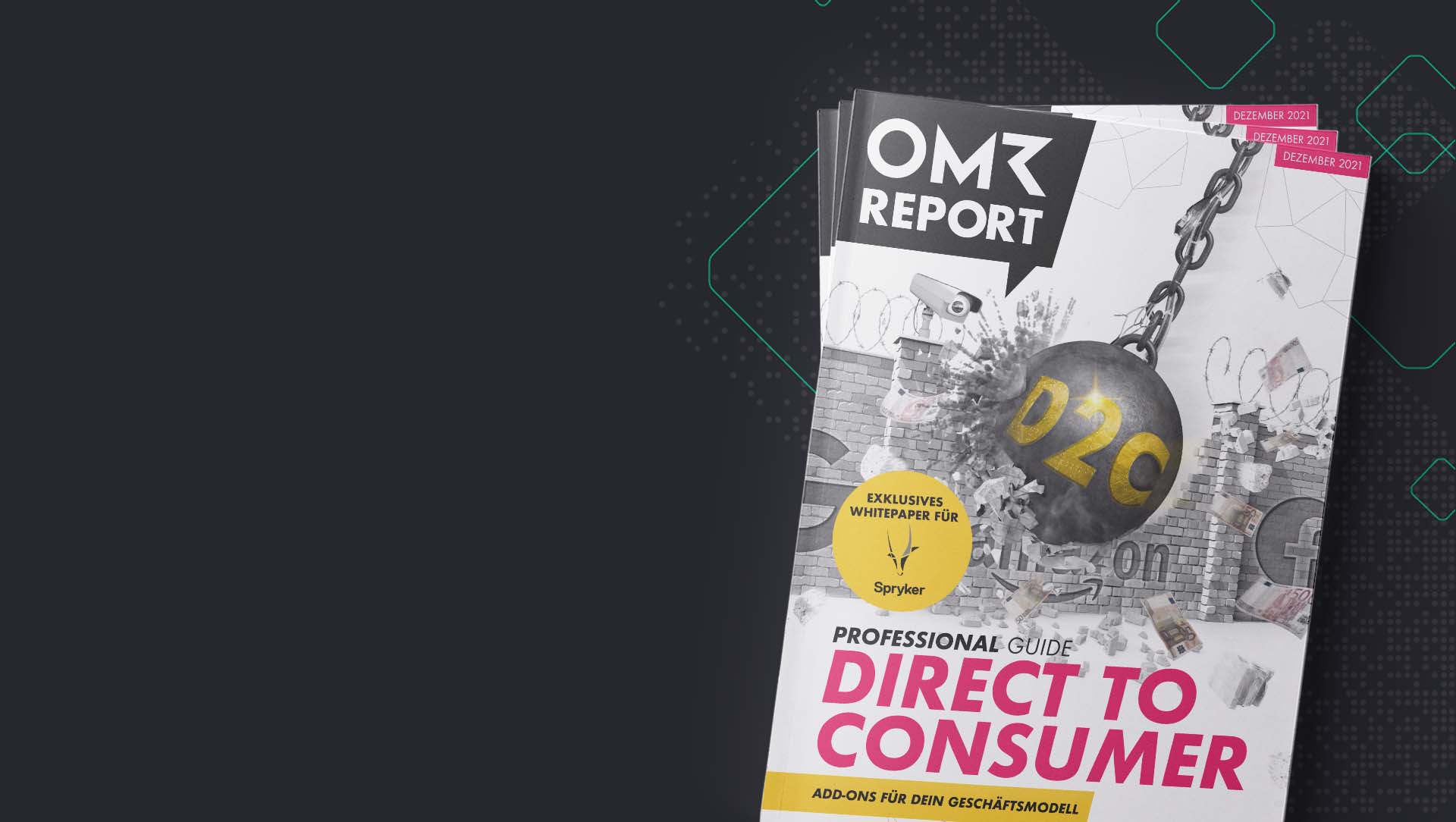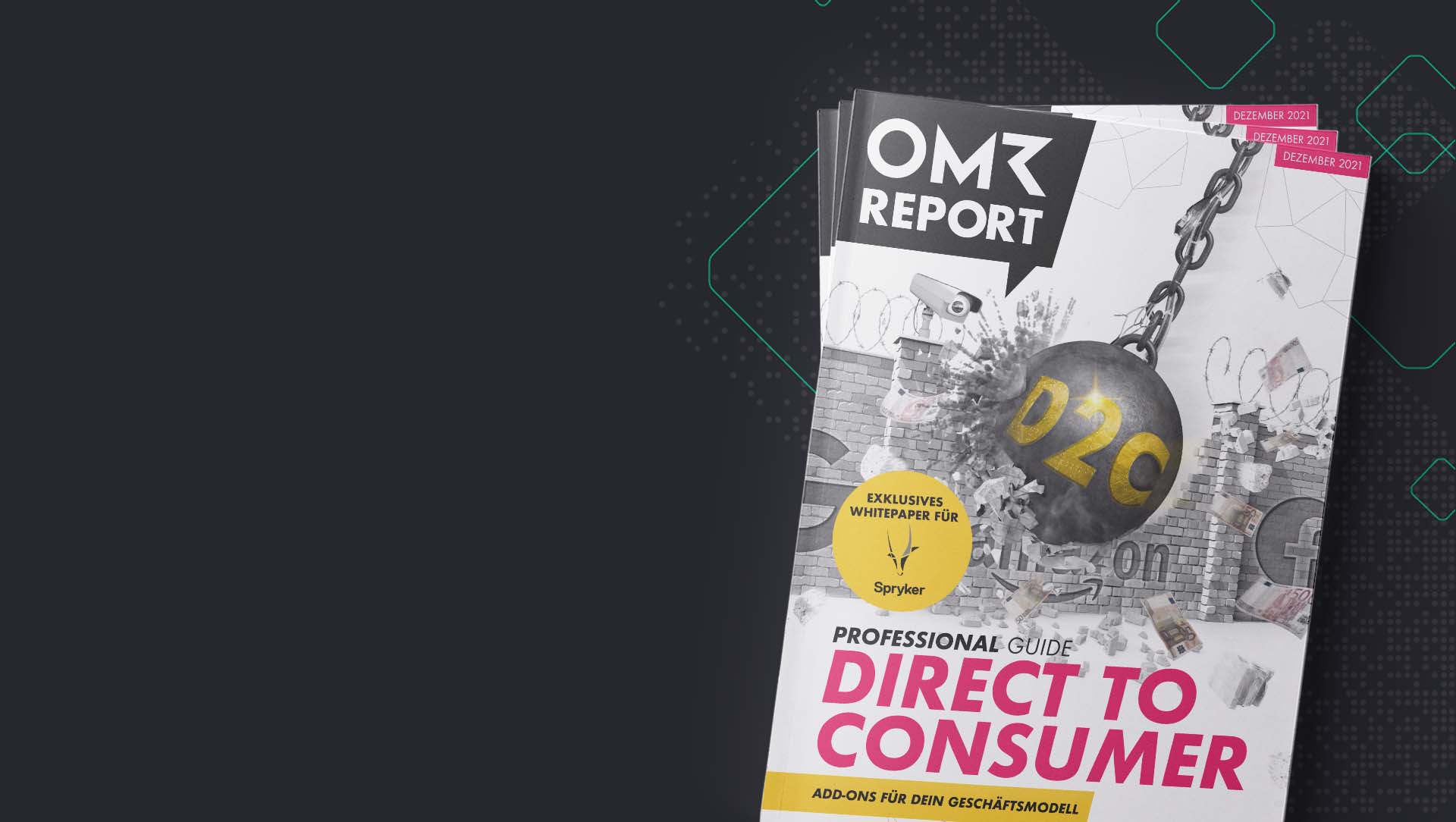 D2C:
Direct to Consumer

- AddOns für dein Geschäftsmodell

Strategische Insights und Best Practices, wie du dein D2C-Konzept mit Add-Ons erweitern kannst.

An Error occured while trying to load the form. Please reload the Browser to try it again.
White Paper Überblick
Deine D2C-Strategie mit Add-Ons auszustatten, die immer neue USPs erzeugen und befriedigen, ist der optimale Weg, um deine D2C-Strategie deutlich wertvoller und erfolgreicher werden zu lassen.

Im White Paper bekommst du Informationen zu
Dieses Whitepaper ist richtig für dich wenn du
Wissen möchtest, warum du gerade jetzt deine D2C-Strategie erweitern solltest
Viele passende Beispiele, Best Practices und Inspirationen dafür suchst
Realistisch die Herausforderungen von den wirksamsten Add-Ons einschätzen möchtest
Leseprobe
Sei nicht das Faxgerät, sei der Tesla
Es gibt unangenehme Wahrheiten. Du musst deine Steuererklärung machen, deine Wäsche wäscht sich nicht von alleine und legt sich auch nicht gebügelt in den Schrank und in der Regel wird der FC Bayern Deutsche Fußballmeister. In unserer Bubble gibt es eine weitere: Wenn du dich nicht mit dem Thema D2C beschäftigst, wirst du nicht zum Gewinnerteam gehören, sondern zu den nostalgischen Geschäftsmodellen wie das der Videothek, das des Faxgeräts und das der Fußgängerzone.
"Another consideration in the D2C decision was that at that time, with little brand awareness, we were better able to reach customers via social media. With Facebook, Instagram & Co., it was easier to build a new brand – easier, at least, than to get in touch with retailers. This way, we were able to scale our business for a start."

- Alexander Djordjevic, CEO, Foodist
Keine Zeit zu schlafen!
Direktvertrieb und eine D2C-Strategie müssen heute Kernbestandteil deines Geschäftsmodells sein. Die Lockdowns während der Corona-Pandemie haben im stationären wie im Online-Handel die Fragilität diverser Geschäftsmodelle offenbart. Filialen blieben geschlossen, Absatzmärkte brachen weg. Wer seine Kunden nicht mehr selbst erreichen konnte – ob als kleiner Blumenladen oder DAX-Konzern –, war wie gelähmt und sah seiner Umsatzkurve beim Fallen zu.
Download
Noch jetzt das Whitepaper herunterladen, um mehr über
essentielle D2C Add-Ons

zu erfahren.