Download your free
Digital Commerce RFP Template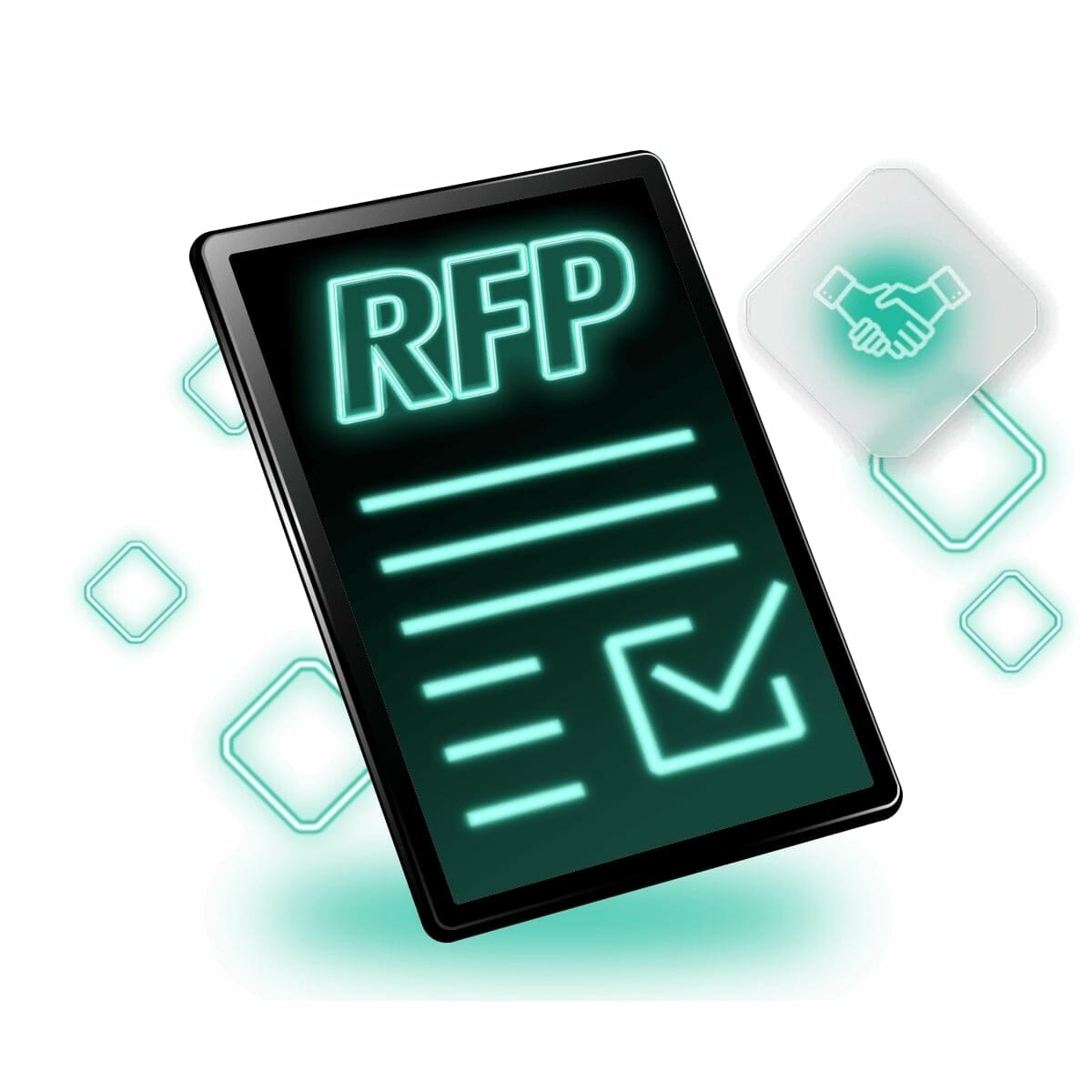 About the Digital Commerce RFP Template
Communicate your requirements clearly. Evaluate vendors effectively. And make informed decisions for a successful implementation. The Request for Proposal (RFP) is crucial in selecting your digital commerce vendor.
Creating an RFP allows you to clearly communicate your specific requirements, objectives, and expectations to potential vendors. Compare easily different digital commerce solutions with this structured framework and ensure the selected vendor supports your unique business needs. Plus, the RFP helps you gather comprehensive information about vendors, including their expertise, experience, pricing, and proposed methodologies.
Whether you are looking to digitize your business, replatform from old legacy software or want to expand into new business areas, this holistic RFP template will help you collect all the necessary information from different vendors.
An Error occured while trying to load the form. Please reload the Browser to try it again.
RFP Template Overview
With this RFP template you can find the right digital commerce solution to drive growth, enhance customer experience, and support your long-term strategic goals. Everything you need from B2B, B2C to marketplace, unified commerce and beyond!
The RFP Template Will Help You
Clearly communicate your specific business requirements and objectives for your digital commerce project so vendors understand your needs and suggest solutions that match your strategic vision.
Evaluate and compare multiple vendors based on a complete set of criteria that are relevant to your business needs, thus enabling you to choose the best fit vendor.
Make informed decisions and mitigate risks by evaluating vendors and identifying potential gaps, risks, and challenges early on.
Choose a vendor that strategically aligns with your long-term goals and vision, contributes to your business's growth, and enhances customer experience.
Who should use this RFP?
Business Executives
Project Managers
E-Commerce Managers
Procurement Managers
RFP Template Preview
In the RFP template, you can outline key stakeholders, business objectives, critical KPIs, target customers, customer journey maps, and specify the necessary capabilities. When considering the required capabilities, you can assign a ranking to each one, such as Must have, Nice to have, Future phase, or out of scope, and give specific implementation details for your project. It is important to prioritize an MVP approach, concentrating the scope on items that will deliver the most immediate value. Plus, for any custom requirements you have or identified opportunities to differentiate from competitors, you can include additional features in each section.