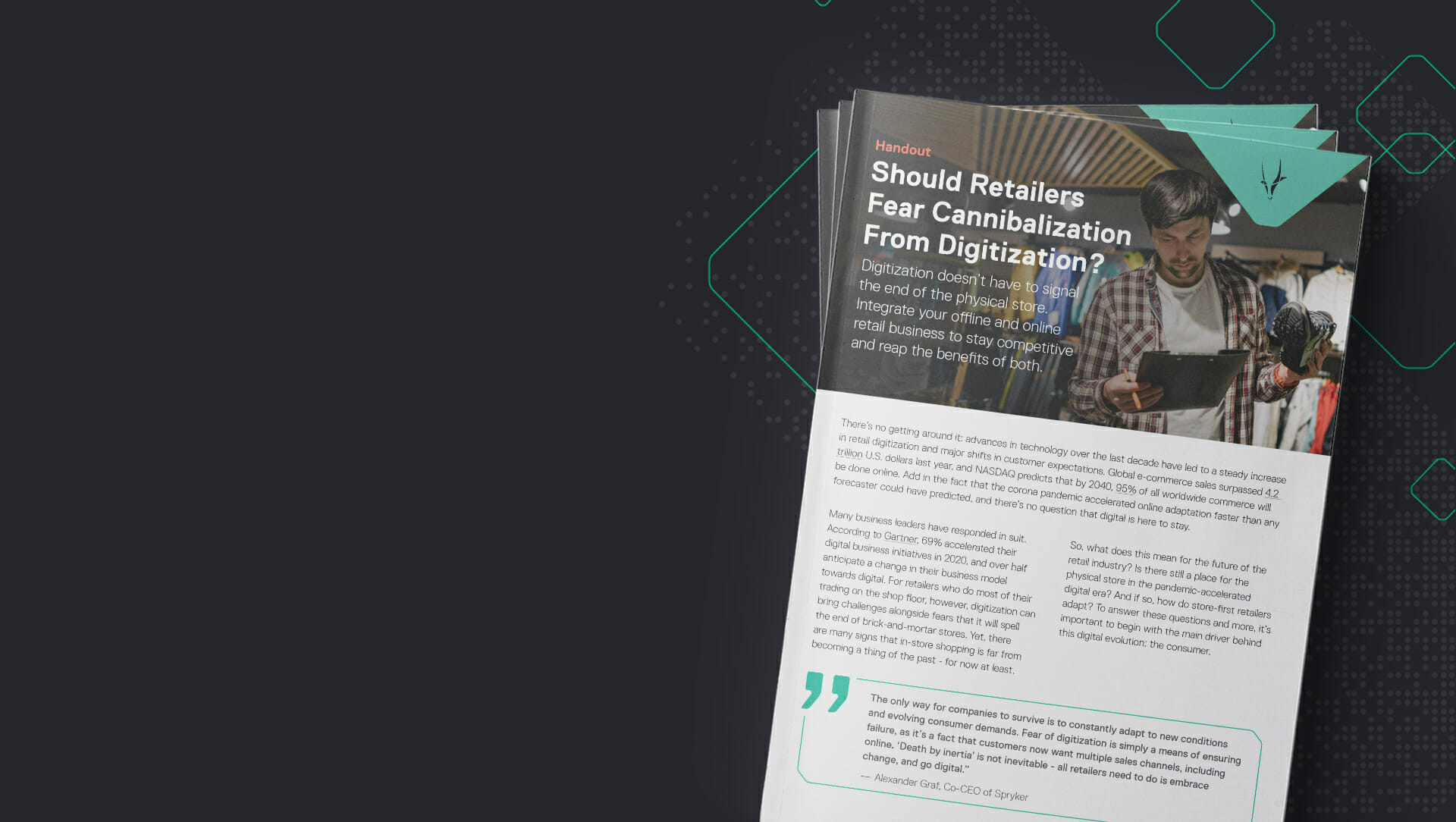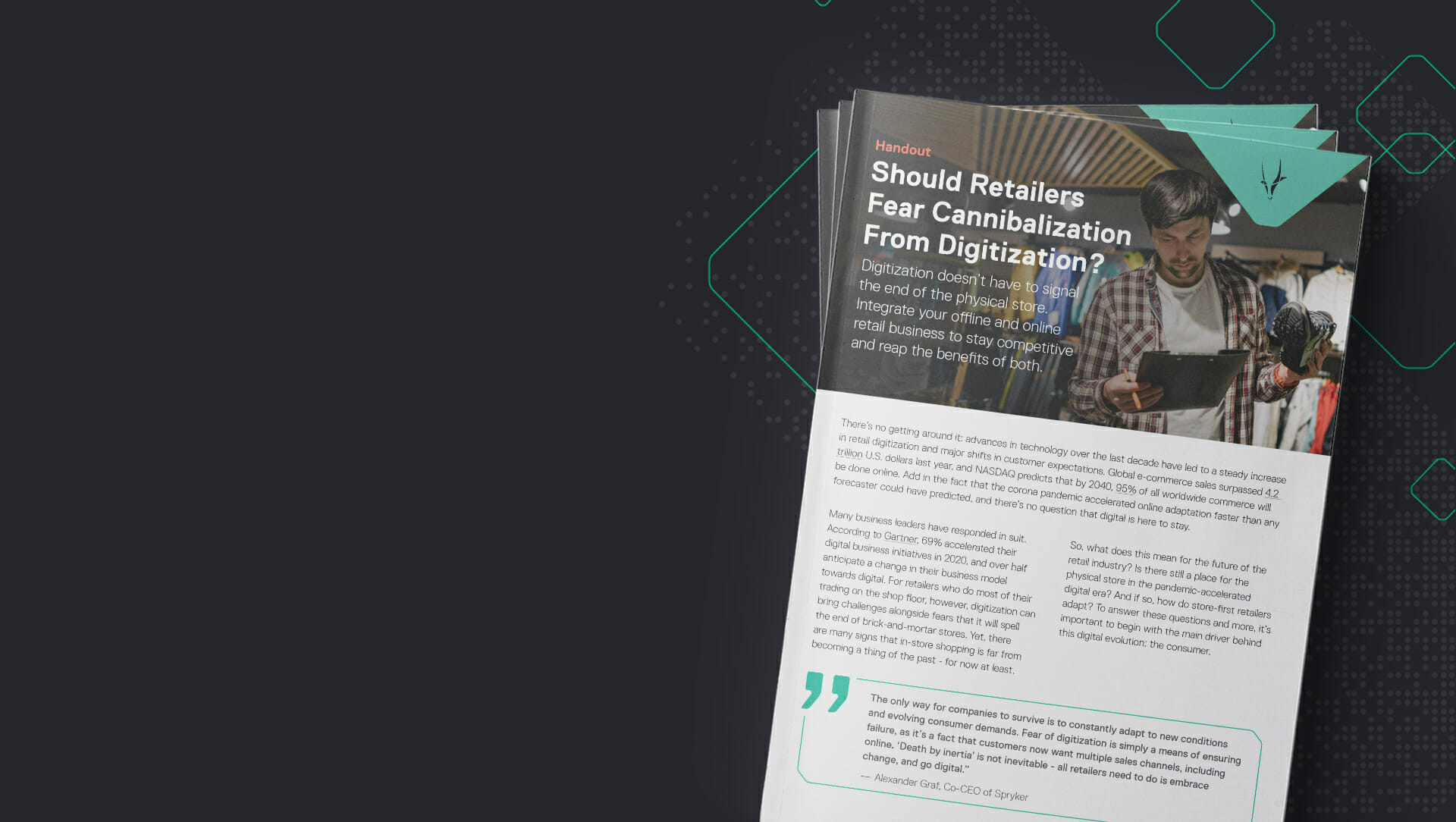 Should Retailers Fear
Cannibalization

From Digitization?

Digitization doesn't have to signal the end of the physical store. Integrate your offline and online retail business to stay competitive and reap the benefits of both.

An Error occured while trying to load the form. Please reload the Browser to try it again.
Handout Overview
This handout covers whether retailers should be fearful of cannibalization due to digitization.
Covering topics including:
Impacts on Physical Store Success
Integration of Sales Channels
This handout is for you if
You're a retailer
You want to stay ahead of the curve
You worry about cannibalization of your physical stores
You want to future-proof your business