White Paper
How an Offline Champion can become a Pioneer Online as well
The demand for online food ordering  is growing in an unprecedented way. Existing and new online platforms have to rethink, optimize and go live as quickly as possible.
Which customer groups are essential for the success of an online supermarket and what exactly do they expect? How can new strategies be implemented quickly? What short-term measures can be taken now to achieve quick results?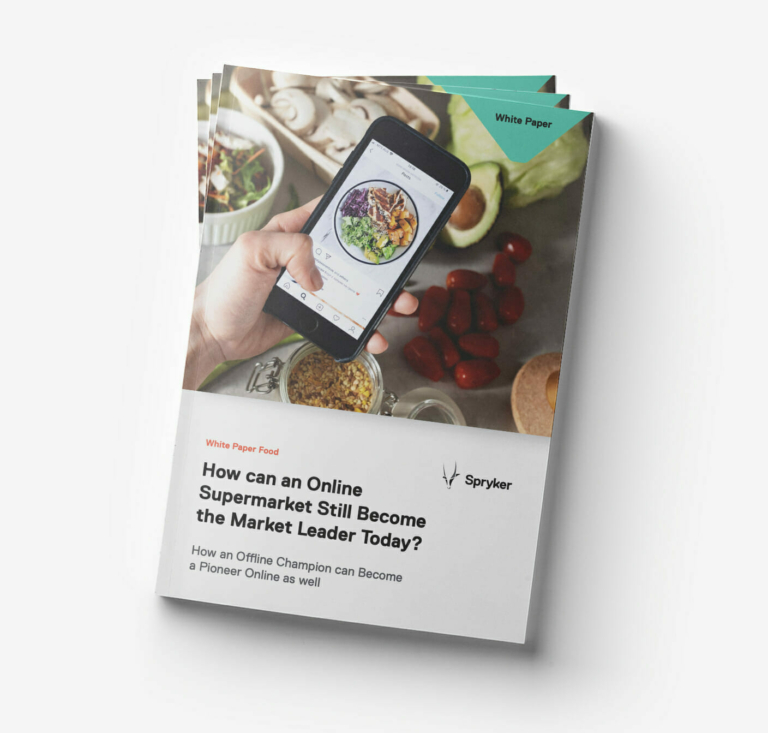 Extract
01 Intro
A rising digital market
Groceries seem to be the last thing that people still largely buy offline today – but the digital
transformation is becoming apparent here as well – especially during times like the Corona crisis. 
According to the industry association bevh, online sales of food in 2018 grew by around 18 percent
to around 407 million euros – and the trend is still rising.
Market shares in food retail will inevitably be redistributed in the future. The reason: E-food retailers
must adapt to changing target groups and new demands, because more and more competitors are
trying to get a piece of the pie.