Logic Information Systems to Offer Spryker E-commerce & Marketplace Capability to Global Client Base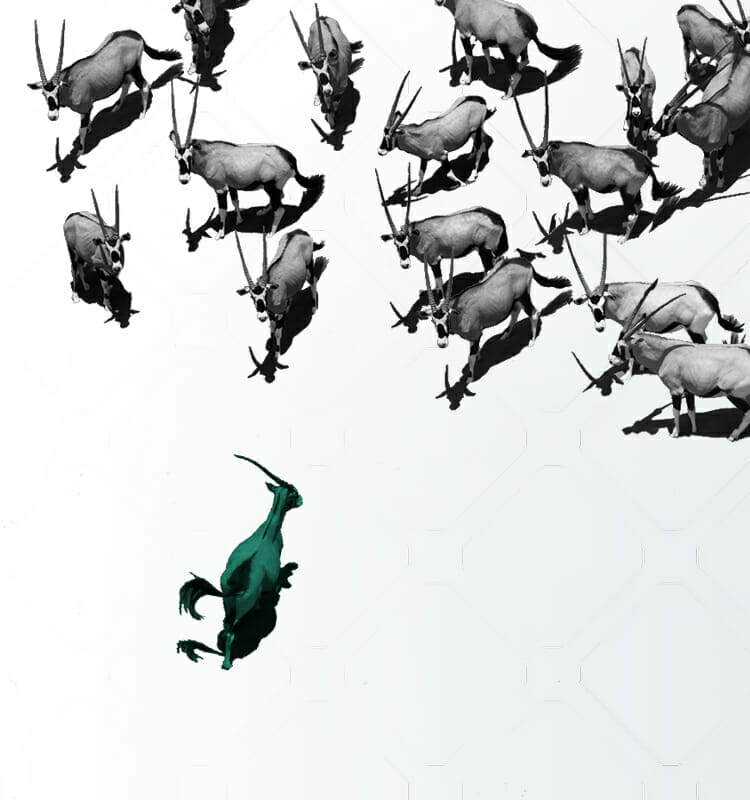 BERLIN, 1 July 2021—Spryker Systems GmbH, the e-commerce leader enabling enterprises to become digital pioneers across B2B and online marketplaces, is delighted to announce the signing of a long-term partnership deal with Logic Information Systems, a worldwide firm, 100% focused on Commerce and Retail consulting services.
The deal will allow the company's many retail customers to immediately start realizing the benefits from Spryker's B2B ecommerce and marketplace solutions.
"It's important that we offer our clients the right options to meet their needs," stated Xavier Mougeot, Managing Director of Global Commerce Strategy at Logic Information Systems, which has world-class expertise in everything from retail application management to retail POS, retail store systems, retail business processes, omnichannel, and converged commerce.
"It's also important that the solutions we present to them are visionary, proven, and leveraging the best of breed technology and architecture to help 'future-proof' their commerce experiences.
"We also believe the only way to stay competitive in the market is to be backed by a software ecosystem that provides flexibility, openness, and speed to address tomorrow's customer expectations.
"Spryker shares the same vision."
Solutions across the global, end-to-end retail business landscape
For 25 years, this global software services leader has been dedicated to helping retailers achieve their unique vision of success, and in recent years this has also expanded into various areas of digital commerce for B2C and B2B companies, who look to leverage its unique expertise in delivering business-focused solutions that underpin customer-focused experiences.
Since 1997, Logic has been trusted by leading retailers around the world to provide the guidance and skills they need to succeed and has successfully delivered over 470 solutions across the global, end-to-end retail business landscape—with projects most typically helping address a retail problem, but also including direct-to-consumer (D2C) brands and B2B organizations seeking to leverage digital commerce.
These projects have been with name brands ranging from mid-sized retailers to some of the largest retailers in the world, across nearly every type of retail business model including grocery, hardlines, softlines, fashion, and government. As of Q3 2021, the company has over 150 active engagements underway in North and South America, Europe, Middle East, and Asia Pacific.
Logic has a distinctive market position; thanks to its worldwide roster of 700 consultants, when a client works with Logic, they know they are tapping into a team of experts which have worked with a wide variety of retail & commerce business models across multiple geographies, and so will bring tremendous value to their business.
Commenting on the partnership, Spryker Co-Founder & Co-CEO Alexander Graf, welcomes Logic and its deep expertise to the fast-growing family of Spryker partners:
"We look forward to working with the team over at Logic Information Systems to see how we can add real e-commerce and marketplace value to their prestigious client roster.
"We are sure Logic's partnership with Spryker will contribute to helping many retailers navigate the marketplace future."
About Logic Information Systems
Headquartered in Bloomington, MN, USA, Logic provides business-driven solutions based on a deep knowledge of the modern customer experience ecosystem, helping retailers and brands improve agility, innovation, and resilience in an age of disruption. Whether you need to enhance digital or in-store experiences, boost omnichannel capabilities, or optimize via advanced analytics, Logic has the knowledge & expertise needed. 150+ brands worldwide trust Logic to achieve better results: from mid-sized brands to some of the world's largest retailers. Learn more at logicinfo.com
About Spryker
Founded in 2014, Spryker enables companies to build sophisticated transactional business models in unified commerce including B2B, B2C, and Enterprise Marketplaces. It is the most modern platform-as-a-service (PaaS) solution with headless & API-based architecture that is cloud and enterprise-ready and loved by developers and business users worldwide. Spryker customers extend their sales reach and grow revenue with a system that allows them to increase operational efficiency, lower the total cost of ownership, and expand to new markets and business models faster than ever before. Spryker solutions have empowered 150+ companies to manage transactions in more than 200 countries worldwide. Spryker is trusted by brands such as Toyota, Siemens, Hilti, and Ricoh. Spryker was named the most innovative and visionary of all new vendors in the 2020 Gartner Magic Quadrant for Digital Commerce and named a major player in B2B e-Commerce by IDC and is the only commerce platform to provide full B2B, B2C, D2C, and Marketplace capabilities out of one stack. https://spryker.com