Press Release
New Solution Partner Osudio, member of the SQLI Group
May 6, 2021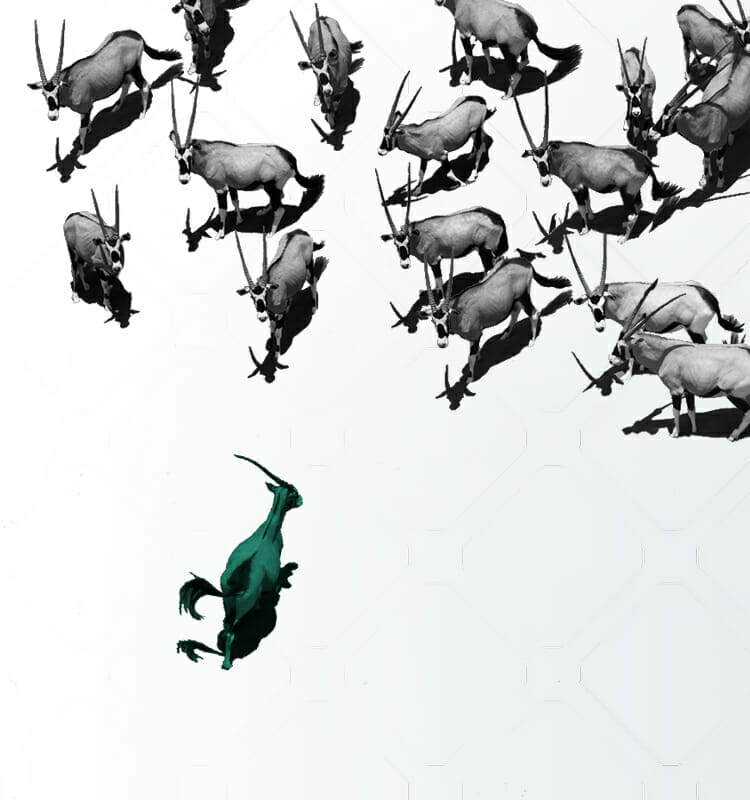 Amsterdam, NL, Berlin, Germany, May 6, 2021: Osudio, as a full-service digital agency, and Spryker, a leading global commerce technology vendor, are announcing their partnership today. Spryker offers a fully modular Commerce System (Spryker Cloud Commerce OS) renowned for its easy extensibility, best-in-class performance, and fast time-to-value. As a powerful transactional cloud-native platform, it is well suited for B2B, Enterprise Marketplaces, Unified Commerce and B2C use cases. Spryker is acknowledged among one of the 15 global commerce software providers listed in the 2020 Gartner Magic Quadrant for Digital Commerce.
OUT-OF-THE-BOX PERFORMANCE
Using Spryker's out-of-the-box B2B and B2C Packaged Business Capabilities, Osudio enables businesses to move faster than the competition by creating agile and collaborative work environments. Efficient use of resources is invaluable because Osudio only considers a project a success if it fully delivers on its promise.
Adding Spryker's Commerce System to our portfolio was a no-brainer for us. The flexibility and options it provides is a perfect match with our way of working and the level of quality we deliver."
As a member of the SQLI Group Spryker partner Osudio is among the leading digital agencies across Europe helping high impact brands such as adidas, Carlsberg, Jungheinrich, Sligro, Louis Vuitton or Intergamma craft their digital future. We're looking forward to work closely together in the future".
CUSTOMIZABLE AND EFFICIENT
With the Spryker Cloud Commerce OS and the additional Enterprise Marketplace Capabilities, Spryker offers an extension of its core product that helps build a new business or expand an existing business onto a marketplace. This includes, but isn't limited to, B2B, B2C and D2C. The functionality offered by Spryker perfectly complements Osudio's core belief of always tailoring a solution to match a customer's need for the best possible results. Customizing is an essential ingredient for efficiently using the available resources to solve the challenges of the customer.
About Osudio
Osudio is part of the SQLI group and brings over 25 years of commerce experience to the table. Trusted by brands such as Carlsberg, Miele, G-Star, and Nespresso, we know what it takes to drive the success of (digital) businesses. Spryker, with its micro-service focused technologies, is a perfect fit for our portfolio. It allows us to support fast-growing and fast-moving organizations that need to find both an organizational and technological structure that allows for agility and speed.
About Spryker
Founded in 2014, Spryker enables companies to build sophisticated transactional business models in B2B, Enterprise Marketplaces, Unified Commerce, B2C or combinations of those based on one flixible platform. It is the most modern platform-as-a-service (PaaS) solution with headless & API-based architecture that is cloud and enterprise-ready and loved by developers and business users worldwide. Spryker customers extend their sales reach and grow revenue with a system that allows them to increase operational efficiency, lower the total cost of ownership, and expand to new markets and business models faster than ever before. Spryker solutions have empowered 150+ companies to manage transactions in more than 200 countries worldwide. Spryker is trusted by brands such as Toyota, Siemens, Hilti, and Ricoh. Spryker was named the most innovative and visionary of all new vendors in the 2020 Gartner Magic Quadrant for Digital Commerce and named a major player in B2B e-Commerce by IDC and is the only commerce platform to provide full B2B, B2C, D2C, and Marketplace capabilities out of one stack. For more information about Spryker please visit Spryker.com.