Voice Takeover and Commerce Trends
"I'm sorry, Dave. I'm afraid I can't do that." No, that's not your Amazon Alexa. It's a line from a 1968 Stanley Kubrick film 2001: A Space Odyssey. If you don't know the film, aren't in the right room to 'Ok Google,' or can't reach your phone to chat with Siri, let me catch you up to speed the old-fashioned way: It's about a computer who has decided that the members of a space mission to Jupiter will screw up. So this computer with a very boring name, HAL, decides it's best to kill all the members of the crew. One of the human characters with an equally boring name, Dave, leaves for a spacewalk and asks HAL to open the door to let him back into the spacecraft, but unfortunately, "I'm sorry, Dave. I'm afraid I can't do that."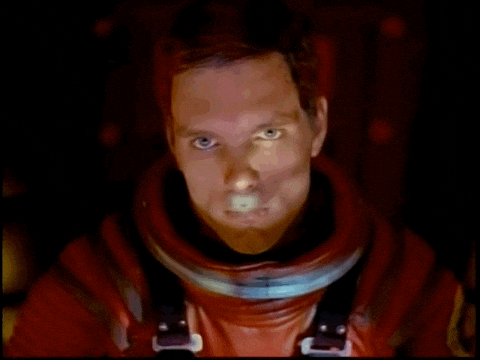 Growing up, my father loved films about robots, artificial intelligence, and all other man-made appliances gone rogue. It was a fun way to bond with him because he got to watch people get taken over by an aggitated blender, while I swooned over attractive male leads like Keanu Reeves. I would watch the attractive actors struggle to unplug man-made technological traps, and think to myself 'never would this kind of thing actually happen.
Then, the other day, I was going through my fridge tossing out milk that had turned to cheese, "Alexa, add milk to my shopping list." The TV was on, and I was head deep in my refrigerator leading her (not it) to misunderstand me, "I'm sorry. I'm afraid I can't do that." Holy machine takeover, Keanu; it's happening.
History and Impact
Believe it or not, voice assistants have been around as early as 1961 with the launch of the IBM Shoebox. This early computer was able to perform mathematical functions through speech recognition. For example, an operator would speak mathematical equations like five plus three minus two, and the Shoebox would print the answer: six.
58-years later, voice assistants are no longer an experiment, but a growing part of many peoples' daily lives. According to eMarketer, in 2018 21.9% of internet users worldwide used a smart speaker at least once a month. While 21.9% does not sound like a large reach, it's estimated only 48.9% of the world's population accessed the internet in 2018. That means almost half of the internet user population worldwide has used a voice speaker multiple times per year.
How has voice assistants impacted e-commerce?
The idea of voice shopping is still something that has not quite taken off. Voice search dominates the voice assistant abilities making up 20% of mobile searches and rising. This is a clear indicator that particular functions of a traditional e-commerce shop like search, shipment, rewards, or cart may not be far behind. Though, just because it's not the driving force behind voice technology, voice driven shopping in the U.S. and U.K. still made around $2 billion in profit, with the most common shopping-related tasks completed through Amazon. This number is expected to jump to $40 billion by 2022 due to capabilities and growth in household saturation.
It's also important to note that according to Amazon senior vice president David Limp, Amazon Alexa is reportedly installed on over 100 million devices. This means that attention to voice assistants is important to keep in mind during the discussion of technological growth towards any retail-like business because voice assistants are not solely about static speakers. While, Apple and Google have also said that Siri and Google Assistant are both available on over 500 million devices globally. These 'installed' places can include other speaker devices, mobile phones, computers, tablets, and more.
Source: voicebot.ai
Right now, there are four retail categories that are dominating the voice sector: Grocery with 20%, entertainment with 19%, electronics with 17%, and clothing comes in fourth at 8%. The biggest assist to boost these retail industries within the voice sector can be associated with the rise in voice device skills.
Source: voicebot.ai
Who is Using Voice Assitants
A recent study from OC&C Strategy Consultants found out that most of the voice directed shopping activities tend to be lower-priced items, or reordering in the case of groceries like in the example of Amazon Fresh lists. Most common user demographic across all types of voice devices tend to be younger, more technologically savvy individuals, and they are more likely to have children.
Looking forward
It was only a handful of years ago that computer voice assistants were a dream taken from science fiction. Today, with the shift from brand loyalty to convince , when you think about whether or wether not you should be worried about the evolution of voice assistants, remember the developers of voice technology are Amazon, Google, Apple, and Microsoft.
These platforms dictate what customers see or find during a search when they aren't shopping for a specific item.

When people voice-search, these platforms rank the most-search brands at the top, and your opportunities for high rankings can only be improved if your brand or shop is integrated with this growing technology. This is why choosing a shop system that not only fits your customers needs right now, but has the ability to keep up with the technology of the future. Spyrker can not only satisfy any B2B or B2C shop needs in the present, but is designed to easily shift as technology and e-commerce change into something right out of a science fiction film. Learn more about how Spryker is doing this at www.spryker.com/product/
---

Still got questions?
If you have any questions or would like to discuss your possibilities, stop by our forum.

Fancy something more personal? Secure a free consultation and find out more about improving the release process in your business today.
---

Don't miss out on any industry news!
Sign up for our newsletter