Headless Commerce Done the Spryker Way
Your Integrations, Your Way
We are living in a world that is becoming more and more connected at an increasing speed. To capitalize on this new and growing opportunity, Spryker has designed its GLUE API, which allows for a headless retail experience. 
Headless means the front-end is decoupled from the back-end and supports any type of customer touchpoint like mobiles apps, voice assistants, smart watches or other IoT devices. Our commitment is to ensure you're always connected to your B2B or B2C customers, no matter where they are.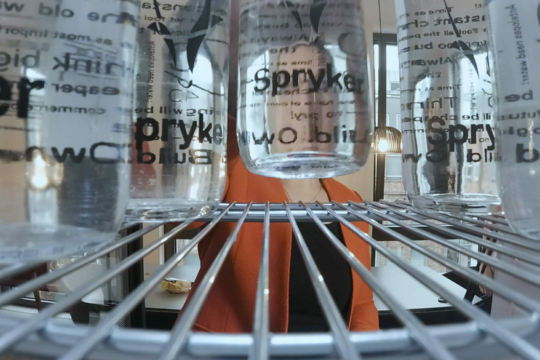 Headless in Action
Spryker enables transactional business models – beyond e-commerce, retail & desktop. Learn and get inspired by our headless use cases and push your e-commerce business to the next level.
Want to stay informed? Register for our newsletter to receive regular updates about Spryker Marketplace and other products.
2021 Gartner Magic Quadrant for Digital Commerce

Spryker recognized in the Magic Quadrant for Digital Commerce for the second consecutive year.

Report by IDC and Spryker

Three ways B2B commerce will fundamentally change by 2025. Stay ahead with major player Spryker, as voted by IDC.

Spryker is the youngest firm ever to be recognized on the Digital Commerce Magic Quadrant and the most visionary of new entrants.