Partners
Technology Partners
Our extensive Technology Partner Network with providers from every e-commerce relevant area, enriches the Spryker Commerce OS with all services that complete your e-commerce project and make it successful.
We help you to select from our technology partners in a targeted manner, to integrate them into your project and offer numerous interfaces to the most relevant providers in the market.
Contact us today!
Access to Technology Partner Network

Scaling and Performance Booster

Simple integration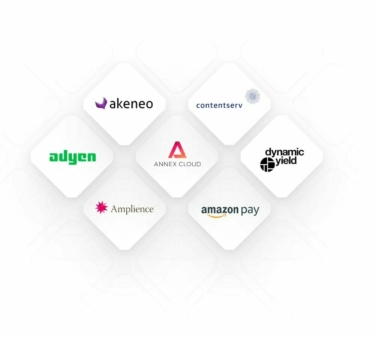 detected, the internationally recognised mark of trust for online marketplaces and e-commerce, enables buyers and sellers to trade with confidence. Buyers find a product, tap the detected icon and review the credentials of the business in real time. This automated, rapid insight enables marketplaces and businesses to reduce fraud, accelerate trading and grow revenue faster.

Akeneo is a global leader in Product Experience Management (PXM) solutions that help merchants and brands deliver a compelling customer experience across all sales channels, including eCommerce, mobile, print, and retail points of sale. Akeneo's open source enterprise PIM, and product data intelligence solutions, dramatically improve product data quality and accuracy while simplifying and accelerating product catalog management.

Amazon Pay provides over 300 million users a secure and convenient way to sign in and pay for their purchases on your site. Users can simply log in using their Amazon credentials and check out with their stored address and payment options. Amazon Pay fits in to your branded checkout experience, and allows customers to use one familiar login to identify themselves and purchase from any device.

Amplience is an API-first, headless content management platform for enterprise retail. Our content and experience solutions for headless commerce, enable teams to do more, better, faster. Amplience serves more than 350 of the world's leading brands including Crate & Barrel, Tumi, Traeger Grills, Tom Ford, Argos, OTTO Group, Primark, Very Group, and Boohoo.

Annex Cloud delivers fully integrated Customer Loyalty, Referral Marketing, and User Generated Content solutions. The best-of-breed suite of solutions and expert team of Customer Success Managers combine to help you tackle even the most complex acquisition, conversion, retention challenges. The solutions work individually or as a platform to build genuine loyalty, foster customer advocacy, and generate impactful user generated content.

Contentserv is driven by the desire to keep our customers one step ahead of the competition. Its pioneering software empowers retailers and brands to make their product experiences increasingly engaging and valuable, year after year. Continuous improvement is hard-wired into the platform. That translates into more successful brands and more satisfied end-consumers.
Find a partner
We're happy to help you choose a partner!
Contact us for a personal consultation based on your individual requirements
We offer a variety of interfaces to different third-party providers. In order to keep the bigger picture in mind, we would be happy to advise you personally and help you choose which service provider best suits your individual project and which requirements should be met for a successful implementation. Book an appointment today!
Max Ager
Senior Technology Partner Manager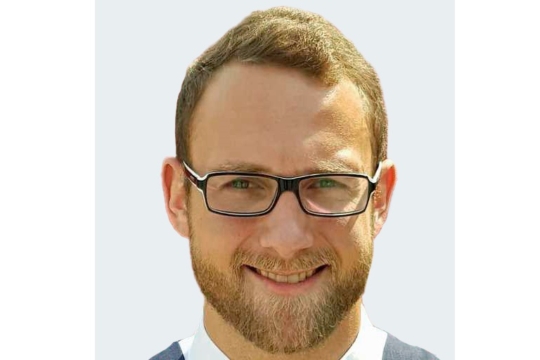 Become a Partner
Join the Spryker ecosystem and become part of one of the hottest commerce solutions on the market. As a Spryker Technology partner you will get the opportunity to be directly referred to customers as well as get in touch with our partner network and Spryker Core teams. We also offer the opportunity of a joint marketing and business development approach.
Access to Spryker Core Teams

100+ Customers

Joint Business Development and Marketing