Partners
Technology Partners
Unser umfangreiches Technologiepartner-Netzwerk mit Anbietern aus allen E-Commerce relevanten Bereichen, bereichert das Spryker Commerce OS mit allen Dienstleistungen, die Ihr E-Commerce Projekt komplettieren und erfolgreich machen.
Wir helfen Ihnen, aus unseren Technologiepartnern gezielt auszuwählen, sie in Ihr Projekt zu integrieren und bieten zahlreiche Schnittstellen zu den relevantesten Anbietern im Markt.
Kontaktieren Sie uns noch heute!
Zugang zum Technologiepartner-Netzwerk

Skalierung und Performance Booster

Einfache Integration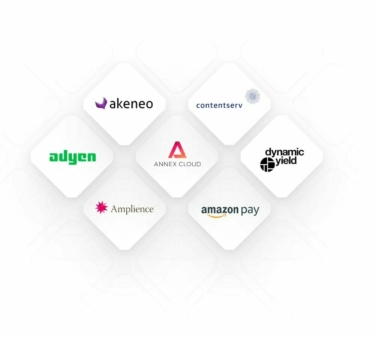 priceintelligence provides a software solution for monitoring and analysing online market data such as prices, products, availability, ratings, and product descriptions. The software solution was developed in close cooperation with enterprise customers and therefore focuses primarily on their needs: stability, data quality, a customer service that is always available as well as customised data science and analytics projects.

At Bazaarvoice, we create smarter shopping experiences. Through our extensive global network, product-passionate community and enterprise technology, we connect thousands of brands and retailers with billions of consumers. We enable brands to collect and share valuable user-generated content at unprecedented scale, resulting in loyal customers, increased sales, and improved products.

Riversand's Master Data Experience Platform (MDxP) enables customers to leverage their data through intelligent insights, automation, and multi-domain SaaS solutions. The platform powers customers' digital transformation journeys through improved business agility, faster adoption and improved collaboration across the enterprise. Driving data to experiences and insights, Riversand helps companies know their customers better, move products faster, automate processes, mitigate risk and run their businesses smarter.

detected, the internationally recognised mark of trust for online marketplaces and e-commerce, enables buyers and sellers to trade with confidence. Buyers find a product, tap the detected icon and review the credentials of the business in real time. This automated, rapid insight enables marketplaces and businesses to reduce fraud, accelerate trading and grow revenue faster.

Akeneo is a global leader in Product Experience Management (PXM) solutions that help merchants and brands deliver a compelling customer experience across all sales channels, including eCommerce, mobile, print, and retail points of sale. Akeneo's open source enterprise PIM, and product data intelligence solutions, dramatically improve product data quality and accuracy while simplifying and accelerating product catalog management.

Amazon Pay provides over 300 million users a secure and convenient way to sign in and pay for their purchases on your site. Users can simply log in using their Amazon credentials and check out with their stored address and payment options. Amazon Pay fits in to your branded checkout experience, and allows customers to use one familiar login to identify themselves and purchase from any device.
Find a partner
We're happy to help you choose a partner!
Contact us for a personal consultation based on your individual requirements
We offer a variety of interfaces to different third-party providers. In order to keep the bigger picture in mind, we would be happy to advise you personally and help you choose which service provider best suits your individual project and which requirements should be met for a successful implementation. Book an appointment today!
Thordur Gunnthorsson
Director, Technology Partnerships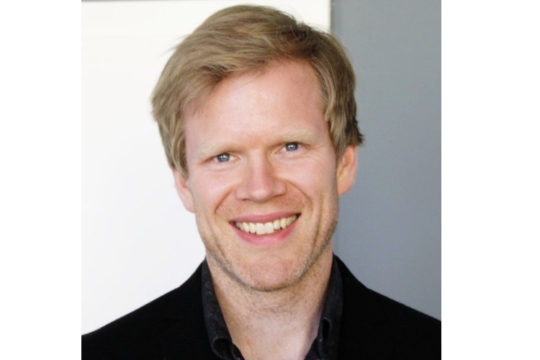 Become a Partner
Join the Spryker ecosystem and become part of one of the hottest commerce solutions on the market. As a Spryker Technology partner you will get the opportunity to be directly referred to customers as well as get in touch with our partner network and Spryker Core teams. We also offer the opportunity of a joint marketing and business development approach.
Zugang zu Spryker Core Teams

150+ Kunden

Gemeinsame Geschäftsentwicklung und Marketing