Partners
Technology Partner
Our comprehensive Technology Partner Ecosystem with providers from every possible ecommerce related sector enrich our Spryker Commerce OS with all services to make your ecommerce project complete and successful.
We help you to individually choose from our Technology Partners, integrate them into your project and offer numerous interfaces to the most relevant vendors on the market.
Get in touch today!
access to technology partner network

scaling and performance booster

Integration made easy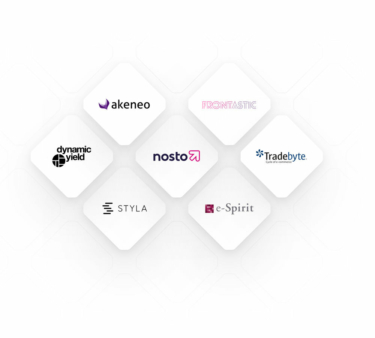 AfterPay allows you to keep control of your customer relations and to expand it. Your customers have enormous flexibility when it comes to payment, while you are in control of your purchase processes. AfterPay provides you with information on user behaviour during the payment process for an optimized personalized experience.

Dixa is the Conversational Customer Engagement platform of choice for hundreds of the world's leading brands. Our software unifies customer engagement across email, chat, messaging and phone in one platform for a better customer and agent experience. Dixa has experienced incredible growth since it's global launch in 2018, quickly becoming one of Scandinavia's fastest growing SaaS companies.

iAdvize is a conversational marketing platform that allows more than 1,500 brands worldwide to make their customer experience authentic. iAdvize connects customers or prospects in need of advice with experts who are available 24/7 via real-time messaging.

PlusServer GmbH is the leading managed cloud provider in the DACH region. As a cloud optimizer, we offer flexible, reliable and efficient hybrid cloud solutions for medium-sized and large companies from a single source. We advise in the choice of architecture and orchestrate all relevant infrastructures to an optimal hybrid cloud environment. We are technology-independent and include dedicated infrastructures, public and private cloud solutions as well as offers from Hyperscalers.

Namogoo is pioneering the market of customer hijacking prevention. Namogoo's disruptive technology identifies and blocks unauthorized ads injected into consumer web sessions that divert customers to competitor offerings, hurting conversion rates and damaging brand equity. By eliminating these invasive promotions, companies who use Namogoo preserve a distraction-free online customer experience and consistently increase conversions by 2-5%.

PayPal offers online payments to any business or individual - securely, conveniently and cost-effectively. Our network builds on the existing financial infrastructure of bank accounts and credit cards to create a global, real-time payment solution. Our product is suited for small businesses, online merchants and individuals.

VSHN AG is Switzerland's leading DevOps, Docker, Kubernetes, Openshift and 24/7 cloud operations partner. We help software developers run their applications agile and on any infrastructure while relieving the burden on IT operations. We provide managed services as PaaS solution on any infrastructure: public, dedicated, private and on-premises.

xentral thinks ERP in a new and free way. Free in the sense of multiple extensions, in the sense of unlimited scalability and free in the sense of endless decision on how to employ the system. xentral is made for companies that want to achieve fast results and don't believe in long implementation times.

ChannelPilot is a cloud-based, innovative multichannel solution for online shops, agencies and brands. Products are automatically placed on thousands of online platforms globally. The wide-ranging possibilities for analysis and optimisation guarantee the best quality of product data. This increases your turnover at reduced cost. Meanwhile more than 30% of the top 1.500 online shops in Europe employ our solution.

As one of the leading chat service providers in Europe, optimise-it focuses primarily on a custom tailored chat solution, which can include integrations of messengers (WhatsApp, Facebook, Apple Business Chat), chatbots, video-chat, co-browsing, screen sharing, and more. With their inhouse chat lab, they provide experienced and performance driven chat agents for their full service customers.

Magnolia CMS is a platform for building best-of-breed digital experiences. Enterprises such as Migros, Tesco, Rossmann and REWE use it as a central hub for their web, mobile and DX initiatives. Magnolia is a privately-held company, founded in 1997 and with headquarters in Basel, Switzerland.

With its cloud-based communication tool, trbo enables companies to address visitors individually – onsite, in real-time and fully automated. A self-learning algorithm analyzes user behavior based on more than 50 visitor characteristics. trbo allows increased user engagement, lower bounce rates, better conversion rates, fuller shopping baskets and more turnover.

Haensel AMS – Advanced Mathematical Solutions – is a leading technology and data analytics boutique that offers you innovative and outstanding machine learning and big data solutions. Our expertise focuses primarily on multi-channel attribution, customer journey analytics and pricing for a wide range of industries, including retail/e-commerce, travel/tourism, finance and logistics.

The Data Virtuality Platform enables detailed insights from real time and historical data with any BI tool. By combining data virtualization with an automated ETL engine, customers benefit from reducing their data integration effort by 80% and gaining faster business insights. Make your decisions based on facts. Become data driven while using and accessing all your data from multiple data sources! And everything just by using SQL.

root360 stands for innovative cloud hosting based on Amazon Web Services (AWS). We design, implement and provide 24/7 management of cloud hosting for digital business solutions. Our focus is on B2C and B2B e-commerce, portals, web-applications and SaaS solutions. As AWS consulting and channel partner, root360 combines professional consulting, implementation and 24/7 cloud management with the cloud infrastructure of Amazon Web Services (AWS).

Metaways Infosystems stands for multidimensional managed services in hosting of business-critical web applications and e-commerce platforms. At Metaways, sophisticated and innovative e-commerce projects meet experienced system and software architects. Comprehensive technology knowledge and high method competence for scalable application operation, zero downtime deployments as well as automated system and software testing make Metaways a strong hosting partner for agencies and operators.

Customer Retention

Customer Reviews

Trustpilot is the world's most powerful review platform with over 80 million reviews of more than 300.000 companies. Our mission is to be a universal symbol of trust. With Trustpilot, people have a place to share and discover reviews of businesses, and every company has the tools to turn consumer feedback into business results. Our community is free and open to all.

PROCLANE Integration specializes in the connection of SAP and other ERP systems to eCommerce solutions. In the integration platform IntegrationMan about 80% of all integration processes, which are needed for real-time processes in B2B, are available as standard. In addition to connecting web shops, IntegrationMan can also be used to integrate PIM, CRM or payment systems.

Powercash21 is a fully regulated EU payments institution and a principal member of Visa and MasterCard, with acquiring certifications for both schemes. Through a single integration, Powercash21 supports several local payment methods such as Sofortüberweisung, EPS, Trustly and iDEAL. Through our secure payment platform, we provide robust and scalable payment-centric solutions in local currencies, controlling risk and fraud to deliver higher conversion rates for online and mobile merchants.

Paysafe Pay Later offers payment solutions such as purchasing on invoice, payment by instalments (online & POS) and direct debits with payment guarantee and makes it possible for retailers to increase their revenues. Key feature is the white label approach, in which the entire operational processing is carried out on behalf of the partner, but the customer sees the familiar design of the merchant.

NEKOM is the control centre for linking all systems in omnichannel commerce and for the automated mapping of the relevant ERP processes. The modular NEKOM platform adapts exactly to existing systems and extends the existing infrastructure with missing functions. This reduces complexity and implementation time, so that the retailer can concentrate on his core business again and does not have to manage a complex IT project. 40 days from start to the first order is no longer a marketing slogan, it is lived practice.

Business Intelligence

Virtual Marketing

Flowbox is a SaaS company offering a visual marketing platform to help brands leverage and distribute social content throughout the buyer journey to increase engagement, social proof and sales. Through Flowbox, companies can collect, moderate and publish content to their digital channels.

dotdigital is a customer engagement platform empowering 4000+ brands in all verticals and across 150 countries. dotdigital's Engagement Cloud is the solution of choice for businesses seeking to acquire, convert, and retain customers across all touchpoints. Connect customer data, surface powerful insights, and automate intelligent messages across email, SMS, social, and more.

At zenloop, the focus is on the customer – the SaaS platform for customer retention based on the Net Promoter System® (NPS). The platform uses artificial intelligence to process customer feedback and identify reasons for customer churn. As a result, zenloop creates an individual communication strategy for every (un)satisfied customer and paves the way to optimized CX and strong customer retention.

Business Intelligence

Consent Management

Usercentrics is a leading Consent Management Platform (CMP). The Software-as-a-Service (SaaS) solution enables advertisers, publishers, agencies and technology providers to obtain, manage and document the consent of their website visitors to process the data of different web technologies. The Usercentrics software is easy to implement, fully customizable and allows websites to be fully compliant with GDPR and ePrivacy regulations. The IAB-certified CMP offers an intuitive user interface, real-time monitoring, various options for Opt-in A/B-Testing, as well as other optimization tools.

Tradebyte operates a modern ecosystem for digital commerce and offers SaaS solutions (TB.One and TB.Market) for the electronic exchange of data amongst manufacturers, brands, retailers and marketplaces. More than 650 vendors, such as Guess, Hallhuber and Christ, and more than 90 retailers and marketplaces, such as Amazon, Otto and Zalando, in 17 countries are connected through the Tradebyte ecosystem.

Tideways is a 3-in-1-Software with profiling, monitoring and exception tracking tailor-made for e-commerce-systems like Spryker. Tideways offers you detailed insights into your shop's performance from fronted and backend to background processes. In addition to a weekly report and overview over your performance, you have the possibility to analyse individual database queries or functions in detail.

Styla's Frontend Experience Platform allows digital teams to deliver commerce- and customer experiences at scale. Leading brands such as JD Williams, Holland & Barrett, Foot Locker, OTTO and HENKEL are utilising Styla's no-code platform to enrich their storefronts with no ongoing IT or agency support needed.

Seven Senders is the leading delivery platform to ship parcels. The company connects shippers with its carrier network of over 100 carriers in Europe, enabling them to use excellent local shipping as a competitive advantage. With additional delivery services such as Claims Center, Insurance, Return Portal and Labels, Seven Senders makes international shipping a simple matter. Automated shipping notifications, tracking and monitoring solutions ensure a transparent shipping process.

TeamBank offers 'ratenkauf by easyCredit' the first installment purchase solution to combine a simple and uniformly designed installment purchase function for e-commerce and the point of sale (PoS). Customers can use 'ratenkauf by easyCredit' in just a few steps: choose their purchases, calculate their preferred installments, enter their personal data, and pay. No paperwork, immediate approval, and complete flexibility throughout.

With around 365,000 customers and more than 2.5 billion transactions per year, PAYONE is one of the leading payment service providers in Europe. Over 1,200 employees deliver the latest payment services from a single source - for all company sizes and industries. PAYONE develops the most innovative payment solutions and services based on current customer and merchant needs.

PAQATO is one of the leading post purchase customer experience platforms. Brands & retailers use PAQATO to digitize their parcel shipments and optimize the customer experience after the purchase. In doing so, they significantly increase their brand perception while simultaneously reducing their customer service and logistics efforts.

Business Intelligence

Personalization

Nosto enables retailers to deliver personalized digital shopping experiences at every touch point, across every device. An AI-Powered Personalization Platform designed for ease of use, Nosto empowers retailers to build, launch and optimize 1:1 commerce experiences without the need for dedicated IT resources or a lengthy implementation process.

Analytics

Business Intelligence

Nobody needs more data, but everyone needs better insights. We are convinced that successful retail must be data-driven. Therefore, minubo enables every employee in a company to make data-driven decisions in order to unlock their full potential and thus increase results in a sustainable way. Act faster, more targeted, data-driven - with minubo Commerce Intelligence. BI for Retail.

Klarna is now one of Europe's largest banks and is providing payment solutions for +80 million consumers across +220,000 merchants in 19 countries. Klarna offers direct payments, pay after delivery options and instalment plans in a smooth one-click purchase experience. With these options, consumers can pay when and how they prefer to.

The email marketing specialist Inxmail is renowned for high-performance software solutions and outstanding services. Over 2,000 customers worldwide use Inxmail to produce custom newsletters, automated mailing campaigns and transaction emails. They know they can rely on reliable email delivery and that their data will remain secure. The software can be connected via interfaces to a range of specialist systems.

The heidelpay Group is one of the fastest growing German tech companies for international payment transactions. Founded by Mirko Hüllemann in 2003, the company relies on its own innovative solutions such as Flexipay Invoice, Flexipay Instalments (purchase by instalments), Flexipay Direct Debit and Flexipay Direct (online bank transfers). In addition, heidelpay also cooperates with more than 200 well-known providers of credit cards and wallet solutions.

With its Frontend-as-a-Service, Frontastic is rethinking the digital customer experience. Radically based on "mobile first", the solution enables ambitious online retailers, brands, marketplaces, or even agile start-ups to easily implement a customer centric digital experience with minimal IT effort. Within a short period of time, Frontastic has successfully established itself as the new standard frontend solution for the API economy.

Business Intelligence

Personalization

Search

epoq internet services GmbH provides its customers with a unique software suite for the holistic personalization of digital commerce. With modularly applicable, tailor-made services based on artificial intelligence, epoq creates unique shopping experiences along the entire customer journey in digital trade.

Take content to the next level with CoreMedia Content Cloud which enables the enterprise-level creation, orchestration and preview of sophisticated omnichannel experiences across multiple brands, markets, channels and languages. React to trends instantly, stay ahead of the competition and become an instantly recognizable iconic brand.

Analytics

Business Intelligence

Personalization

econda collects billions of E-commerce data from thousands of online shops for more than 1000 customers throughout the world, on a daily basis. We store the data, enrich it and provide instant reports – we compile user profiles and product recommendations based on artificial intelligence and return this to the online shops in real time. Of course all in line with data protection guidelines. Everything made in Germany.

Business Intelligence

Personalization

Search

Being used by over 1,600 shops, FACT-Finder is Europe's most-sold eCommerce software for on-site search, navigation, merchandising, personalisation and recommendations. It is used by retail chains like Lidl and Foot Locker, as well as B2B companies like Berner and Kaiser+Kraft.

e-Spirit's FirstSpirit Digital Experience Platform, helps businesses engage customers and increase revenue with personalized, content-rich digital experiences anytime, anywhere. Savvy digital marketers across all industry sectors rely on the FirstSpirit Hybrid CMS for individualized and synchronized content delivery across all channels.

Factoring

Receivables Management

For companies in B2B, payment transactions are still costly and inflexible. Billie offers an urgently needed update: With the simply integrated "pay on invoice" plug-in for B2B online shops. Completely digital and secure thanks to industry-leading scoring algorithm. The same applies to Billie Full-Service Factoring: pre-financing, dunning, default protection.

Arvato Financial Solutions offers professional financial services for both internationally operating and renowned local companies, enabling them to leave their credit management to a specialist and focus more strongly on their core business.

Amazon Pay provides over 300 million users a secure and convenient way to sign in and pay for their purchases on your site. Users can simply log in using their Amazon credentials and check out with their stored address and payment options. Amazon Pay fits in to your branded checkout experience, and allows customers to use one familiar login to identify themselves and purchase from any device.

Business Intelligence

Personalization

8SELECT offers online retailers and their teams a technical platform to manage their experts, product knowledge, product data and customer interaction and provide interactive content along the customer journey. Managing Human Experience with 8SELECT is scalable, simple and efficient - trusted by leading online retailers like HSE24, myToys, Peek&Cloppenburg, VAUDE and Ulla Popken Fashion Group.

Business Intelligence

Personalization

AB Tasty is the fastest-growing provider of AI-powered experimentation & personalization, helping businesses drive more conversions and revenue on all their digital assets. We provide marketing and product teams with an easy-to-use optimization platform, allowing them turn website visitors into customers, subscribers or leads, while delivering outstanding user experiences.

Computop offers local and innovative omnichannel solutions for payment processing and fraud prevention around the world. For e-commerce, at POS and on mobile devices, retailers and service providers can choose from over 350 payment methods. Computop, a global player with locations in GER, CN, UK, USA, processes transactions for more than 16,000 retailers annually, with a combined value of $ 34 bln.

For more than 20 years, Continum stands for high-quality enterprise-, application- and e-commerce-hosting according to the highest security requirements. Continum AG is certified according to ISO / IEC 27001 and PCI-DSS. Continum Managed Services are provided in the most modern data centers in Germany. Flexible private, public and hybrid cloud concepts, guaranteed SLAs and 24/7 support complete the portfolio.

Our pioneering, universal content management platform lets you connect with your audiences on any channel, in any language, locally or globally. Clients like Jaguar Land Rover, Dyson, Christie's, Lufthansa and many more have already discovered new freedom to create and deliver consistent quality content with exceptional efficiency.

collectAI is a Hamburg-based Intelligent Payment Solution Provider offering a software platform for Interactive Invoices and Smart Payment Reminders. The technology has proven to balance collection goals and costs by combining digital communication channels and payment methods with Artificial Intelligence. collectAI is part of the Otto Group, Germany's largest e-commerce retailer.

Business Intelligence

Personalization

Dynamic Yield is an AI-powered Personalization Anywhere™ platform that delivers individualized experiences at every customer touchpoint: web, apps, email, kiosks, IoT, and call centers. The platform's data management capabilities provide for a unified view of the customer, allowing the rapid and scalable creation of highly targeted digital interactions.

With its innovative cloud hosting services, Claranet supports companies in reconciling availability and security requirements with agility requirements. As a partner of Spryker, we offer the right technologies and managed services. These include high-performance, scalable e-commerce stacks, as well as operation of your shop system in a container environment.

Akeneo is a global leader in Product Experience Management (PXM) solutions that help merchants and brands deliver a compelling customer experience across all sales channels, including eCommerce, mobile, print, and retail points of sale. Akeneo's open source enterprise PIM, and product data intelligence solutions, dramatically improve product data quality and accuracy while simplifying and accelerating product catalog management.
Find a partner

We are here to help you with your partner selection!

Get in touch for a personal consultancy based on your individual requirements

We offer a variety of interfaces to different third-party providers. For a better overview, we are glad to advise you personally to figure out which provider suits best to your individual project and which requireements should be fulfilled for a successful implementation. Call us today!

Patrick Kleine-Albers
Director Technology Partnerships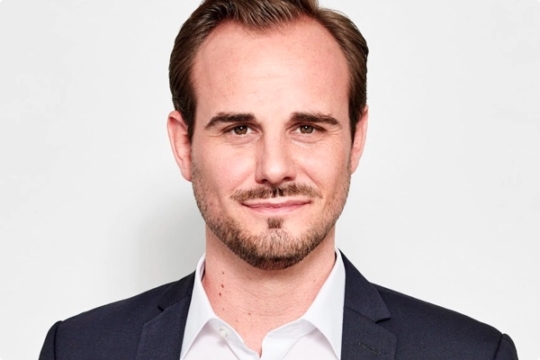 Become a partner
Join our Spryker ecosystem and become a part of one of the most popular commerce solutions in the market. As a Spryker Technology Partner you get the opportunity to be recommended to our customers as well as contacts to our Solution Partner Network and to our Spryker core teams. Additionally we offer the chance for a joint Marketing and Business Development approach.
Access to Spryker Core Teams

100+ customers

Joint Business Development and Marketing