Partners
Technology Partners
Our extensive technology partner network with providers from all e-commerce relevant areas, enriches the Spryker Commerce OS with all services that complete your e-commerce project and make it successful.
We help you select specifically from our technology partners, integrate them into your project and offer numerous interfaces to the most relevant providers in the market.
Contact us today!
Access to the technology partner network

Scaling and performance booster

Easy integration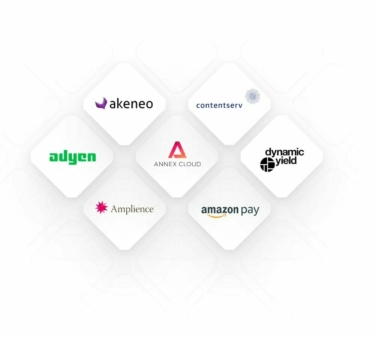 All Partners
Digital Experience Platform

Mapp Cloud is a customer experience platform that generates actionable insights for brands to better engage with their customers and deliver more effective cross-channel marketing campaigns.

Agillic empowers brands to create superior and profitable customer experiences through relevant, personalised and automated communication. With Agillic, you can execute personalised communication across channels - including email, SMS, app push and paid media - from a single platform. The data models and personalisation rules make it possible to activate content across channels and adapt the communication to each customer's profile.

In the face of changing laws and uncertainty, ONESOURCE helps manage the complexity of new indirect tax regulations including the move towards more frequent, digital reporting which is crucial to business continuity as new regulations such as the 2021 EU eCommerce VAT reforms (1 July 2021) come into effect.

Digital Experience Platform

Acquia empowers thousands of the world's most ambitious brands to create digital customer experiences. With open source Drupal at its core, the Acquia Digital Experience Platform (DXP) enables marketers, developers and IT operations teams to rapidly compose and deploy digital products and services that engage customers, enhance conversions and help businesses stand out.

Powerful Search API delivers content to users in milliseconds! With Algolia Search, developers can rely on a simple and robust API to build the experiences at the core of their companies' applications. Algolia Search democratizes the power of API building blocks with management UIs necessary to optimize user experiences and drive business results. From digital storefronts to virtual reality productivity tools, Algolia Search powers search and discovery experiences anywhere.

Cloudinary's mission is to empower companies to deliver visual experiences that inspire and connect by unleashing the full potential of their media. With thousands of customers worldwide and billions of assets under management, Cloudinary is the industry standard for developers, creators and marketers looking to upload, store, transform, manage, and deliver images and videos online.

priceintelligence provides a software solution for monitoring and analysing online market data such as prices, products, availability, ratings, and product descriptions. The software solution was developed in close cooperation with enterprise customers and therefore focuses primarily on their needs: stability, data quality, a customer service that is always available as well as customised data science and analytics projects.

At Bazaarvoice, we create smarter shopping experiences. Through our extensive global network, product-passionate community and enterprise technology, we connect thousands of brands and retailers with billions of consumers. We enable brands to collect and share valuable user-generated content at unprecedented scale, resulting in loyal customers, increased sales, and improved products.

Riversand's Master Data Experience Platform (MDxP) enables customers to leverage their data through intelligent insights, automation, and multi-domain SaaS solutions. The platform powers customers' digital transformation journeys through improved business agility, faster adoption and improved collaboration across the enterprise. Driving data to experiences and insights, Riversand helps companies know their customers better, move products faster, automate processes, mitigate risk and run their businesses smarter.
Find a partner
We're happy to help you choose a partner!
Contact us for a personal consultation based on your individual requirements
We offer a variety of interfaces to different third-party providers. In order to keep the bigger picture in mind, we would be happy to advise you personally and help you choose which service provider best suits your individual project and which requirements should be met for a successful implementation. Book an appointment today!
Manishi Singh
SVP App Orchestration Platform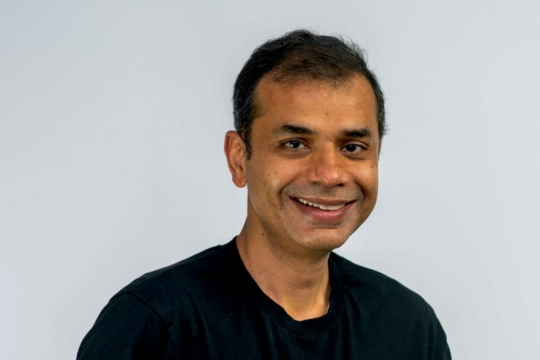 Become a Partner
Join the Spryker ecosystem and become part of one of the hottest commerce solutions on the market. As a Spryker Technology partner you will get the opportunity to be directly referred to customers as well as get in touch with our partner network and Spryker Core teams. We also offer the opportunity of a joint marketing and business development approach.
Access to Spryker Core Teams

150+ Customers

Joint business development and marketing