Partners
Technology Partner
Our comprehensive Technology Partner Ecosystem with providers from every possible ecommerce related sector enrich our Spryker Commerce OS with all services to make your ecommerce project complete and successful.
We help you to individually choose from our Technology Partners, integrate them into your project and offer numerous interfaces to the most relevant vendors on the market.
Get in touch today!
access to technology partner network

scaling and performance booster

Integration made easy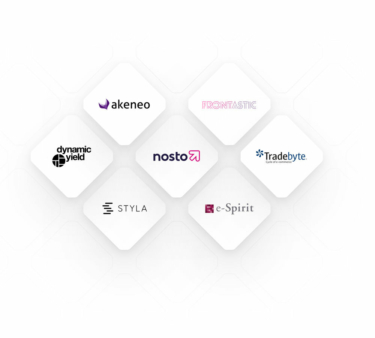 Amplience is an API-first, headless content management platform for enterprise retail. Our content and experience solutions for headless commerce, enable teams to do more, better, faster. Amplience serves more than 350 of the world's leading brands including Crate & Barrel, Tumi, Traeger Grills, Tom Ford, Argos, OTTO Group, Primark, Very Group, and Boohoo.

Annex Cloud delivers fully integrated Customer Loyalty, Referral Marketing, and User Generated Content solutions. The best-of-breed suite of solutions and expert team of Customer Success Managers combine to help you tackle even the most complex acquisition, conversion, retention challenges. The solutions work individually or as a platform to build genuine loyalty, foster customer advocacy, and generate impactful user generated content.

PunchOut offers eCommerce technology and expertise to meet the cross-channel eCommerce needs of companies who are looking to drive eCommerce success. The PunchOut platform is utilized by millions of users around the globe, transacting billions of dollars daily. Supported in over 60 languages and deployed in nearly every country, PunchOut provides a proven, scalable eCommerce platform to global organizations. By partnering with PunchOut, our customers choose the proven experts in cross-channel eCommerce.

Baqend's mission is a web without loading times Baqend develop a performance add-on that uses innovative caching algorithms to minimize loading times of e-commerce websites. The product Speed Kit is a web performance insurance: added as a JavaScript, it accelerates websites by 50–300%. With its automatic optimizations. It improves the user experience, increases the conversion rate and SEO ranking, offloads the server, and reduces marketing costs through lower bounce rates.

Ratepay was founded in 2009, a Fintech company from day one, we arose from the heart of the payment scene to become Europe's number 1 white label payment provider. Ratepay was once a wholly owned subsidiary of the Otto Group. Since 2017, we have been part of Advent International and Bain Capital as an independent payment brand within the Nets A/S network.

Rackspace Technology is the multicloud solutions expert. We combine our expertise with the world's leading technologies- across applications, data and security- to deliver end-to-end multicloud solutions. We have a proven record of advising customers based on their business challenges, designing solutions that scale, building and managing those solutions, and optimizing returns into the future.
Find a partner

We are here to help you with your partner selection!

Get in touch for a personal consultancy based on your individual requirements

We offer a variety of interfaces to different third-party providers. For a better overview, we are glad to advise you personally to figure out which provider suits best to your individual project and which requireements should be fulfilled for a successful implementation. Call us today!

Patrick Kleine-Albers
Director Technology Partnerships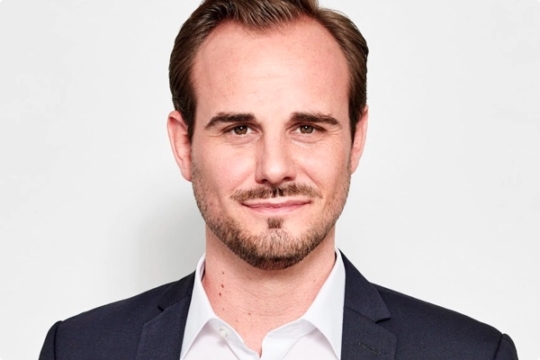 Become a partner
Join our Spryker ecosystem and become a part of one of the most popular commerce solutions in the market. As a Spryker Technology Partner you get the opportunity to be recommended to our customers as well as contacts to our Solution Partner Network and to our Spryker core teams. Additionally we offer the chance for a joint Marketing and Business Development approach.
Access to Spryker Core Teams

100+ customers

Joint Business Development and Marketing