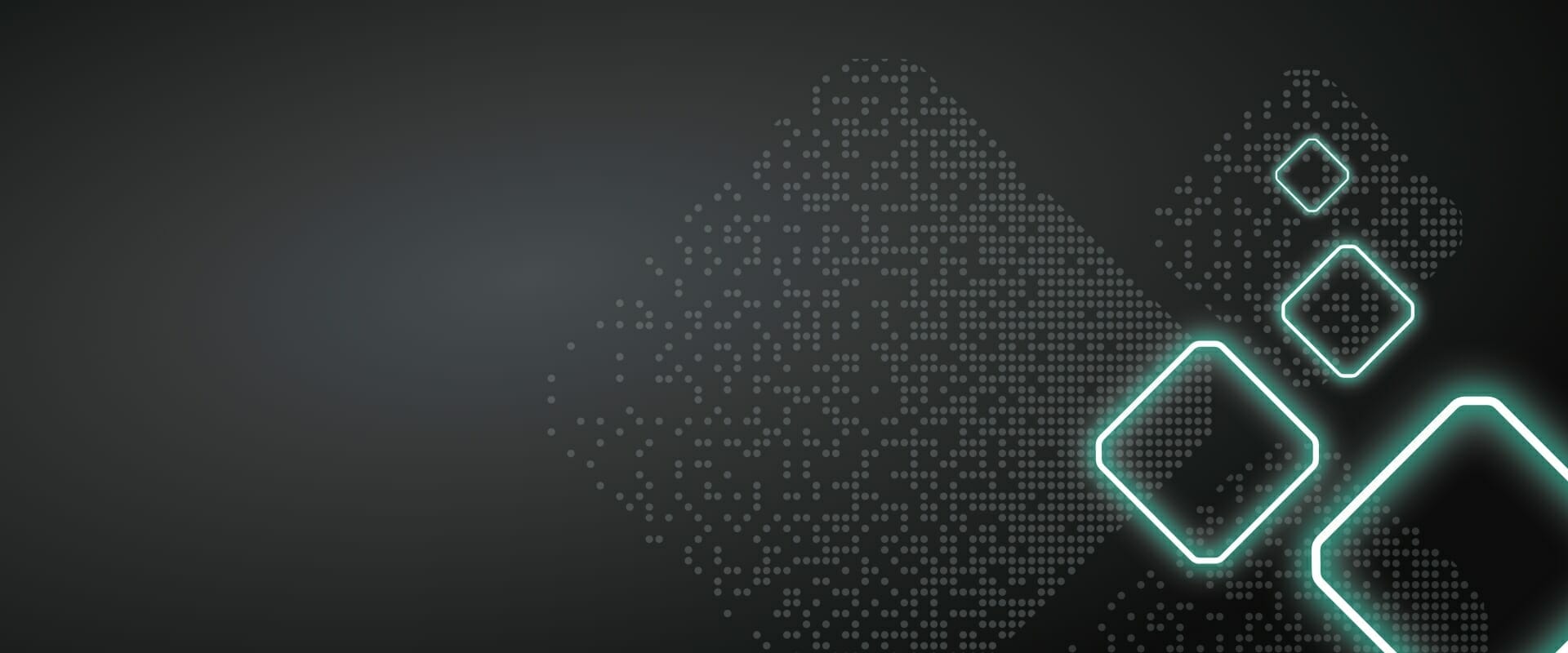 Analyst Recognition
The Forrester Wave™: B2B Commerce Solutions, Q2 2022
Forrester recognizes Spryker as a Strong Performer.
Download The Forrester Wave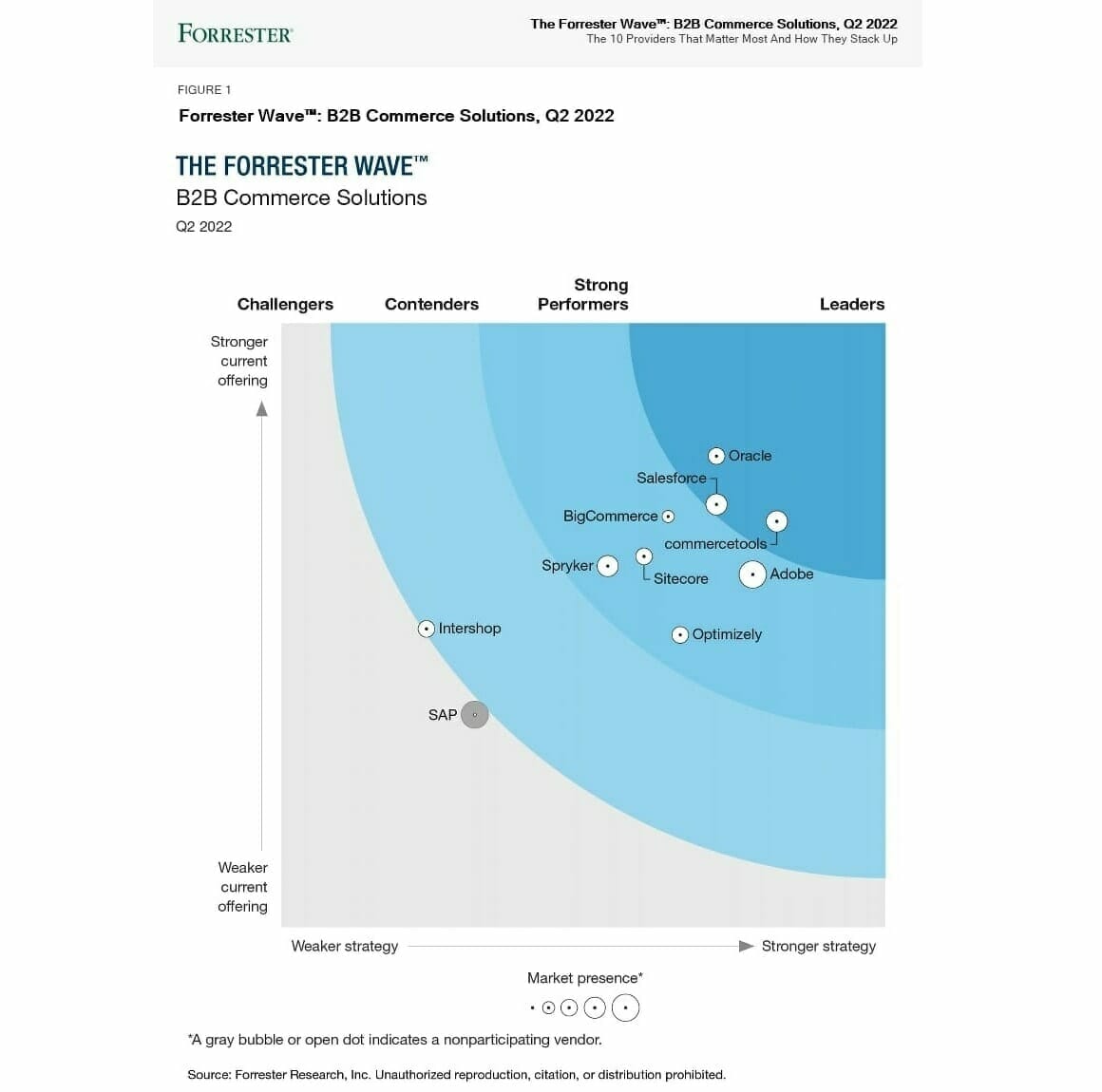 Spryker as first time entrant in The Forrester Wave™: B2B Commerce Solutions, Q2 2022 identified as a Strong Performer
The Forrester Wave™: B2B Commerce Solutions, Q2 2022 is an assessment of the most significant vendors of that space, evaluated against current offering, strategy, and market presence. Spryker was among the select companies that Forrester invited to participate in The Forrester Wave™: B2B Commerce Solutions, Q2 2022. In this evaluation, first time entrant Spryker was cited as a Strong Performer. Download The Forrester Wave™ to learn all details about this evaluation.
B2B commerce is full of complex business models and that's where we see Spryker's sweet spot. We are very proud that Forrester rates us as a Strong Performer in our first inclusion in The Forrester Wave™: B2B Commerce Solutions, Q2 2022. This encourages us that our ideas of modern digital commerce beyond the standard are hitting a nerve. And Spryker is still only at the beginning.
A business model development platform
The Forrester Wave™: B2B Commerce Solutions, Q2 2022 states about Spryker that: "Reference customers like the ability to heavily customize the solution to fit their business model…", and that "Spryker is a best fit for manufacturing businesses with complex business models and complex ERP processes."
Spryker enables new business models and revenue streams, because we support B2B, B2C, Unified Commerce, and Marketplace business models - solving complex digital commerce needs in one sophisticated platform. Especially in B2B, customers recognize us for our composability and variety of out-of-the-box features, enabling them to build sophisticated solutions for complex business problems.
Executive Perspective

Increase ROI by making your digital commerce a competitive differentiator with an all-in-one commerce platform in hyper growth.

Commerce Perspective

Future-proof your digital commerce through fast adaptability and limitless applicability of commerce use cases from Unified Commerce to native marketplace capabilities.

IT Perspective

Live business agility with a truly modular, API-first PaaS architecture based on Packaged Business Capabilities (PBC) to compose the leading solution of your industry.
Empowering 150+ global companies to manage transactions in over 26 countries worldwide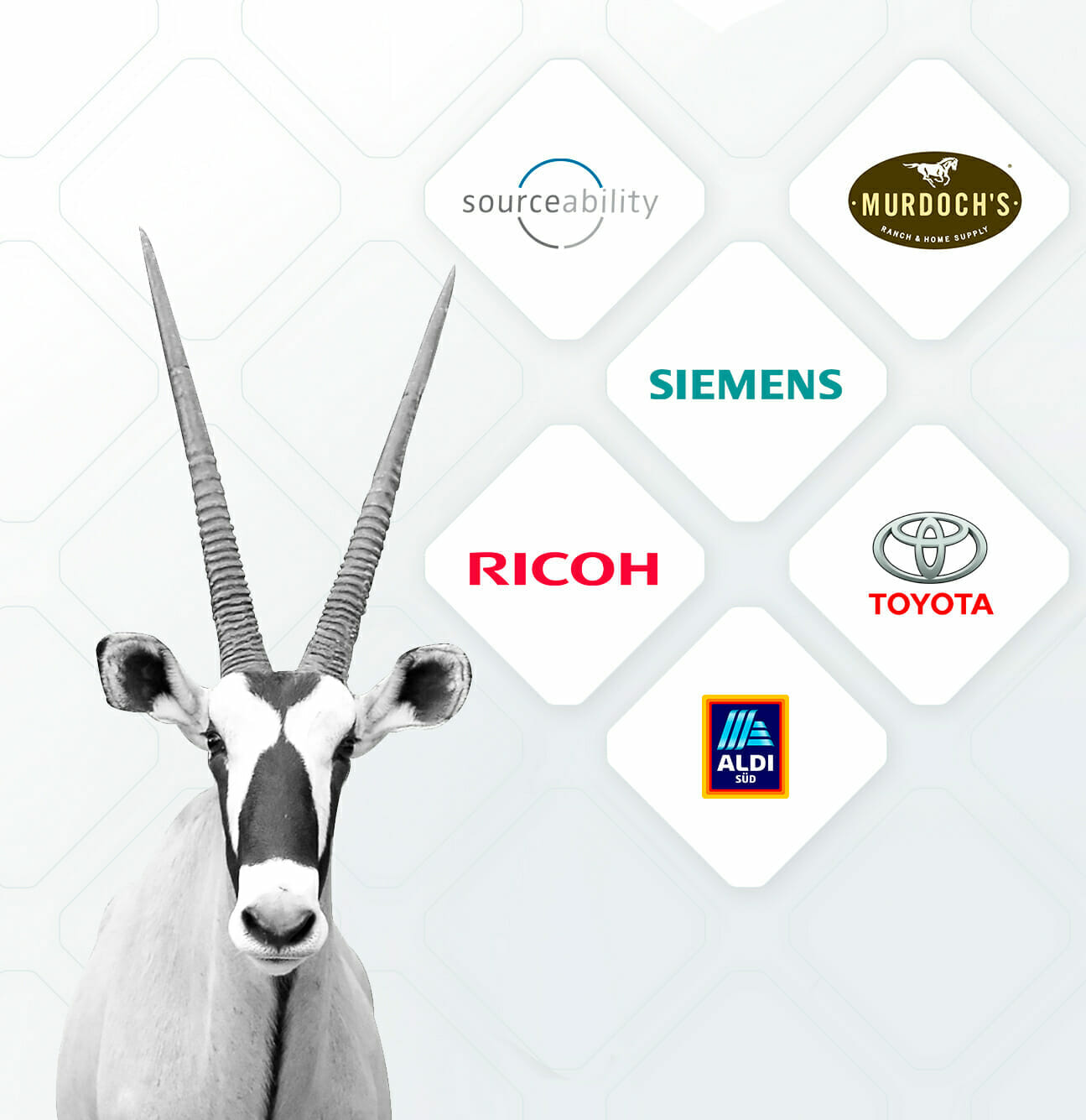 About Us
What is Spryker all about?
Spryker enables companies to create sophisticated transactional commerce experiences in B2B, Enterprise Marketplaces, Unified Commerce and B2C. It is the most modern platform-as-a-service solution with over 100% year-over-year growth, cloud-native, enterprise-ready, and loved by business users and developers worldwide. It enables the fastest time-to-value with the best TCO in the modern enterprise segment. Extend sales reach and grow revenue with a system that allows you to expand limitlessly into new regions, verticals, touchpoints or explore new devices in an agile way. Expand to new markets and business models without technical limitations based on our modular capabilities based stack. Spryker solutions have empowered 150+ global companies to manage transactions in more than 200 countries worldwide and is trusted by manufacturers, retailers and brands such as Aldi, Siemens, Hilti, and Ricoh.
Curious to learn
more about Spryker?