Booklet
Spryker: To the Point!
Spryker is known for doing things differently. We follow all developments in the e-commerce market closely and use that knowledge to redefine tomorrow's commerce today. We keep up with trends and competitors every day to ensure that our technology is always one step ahead. This is our promise to our customers.
In this booklet, we give you a transparent look behind the scenes, the beginning of Spryker, as well as lay the foundation as an introduction to the market and how it relates to our vision.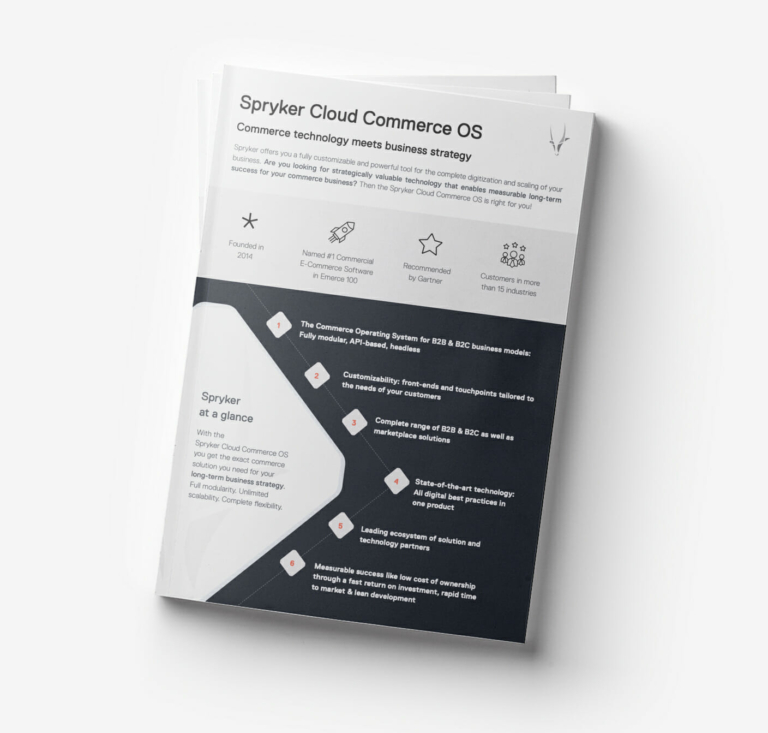 What is Spryker?
See for yourself how a headless commerce system can improve your approach to digital commerce, and what it means to invest in the future.
Chapters
The operating system
The customizability
The offer
The technology
The partner landscape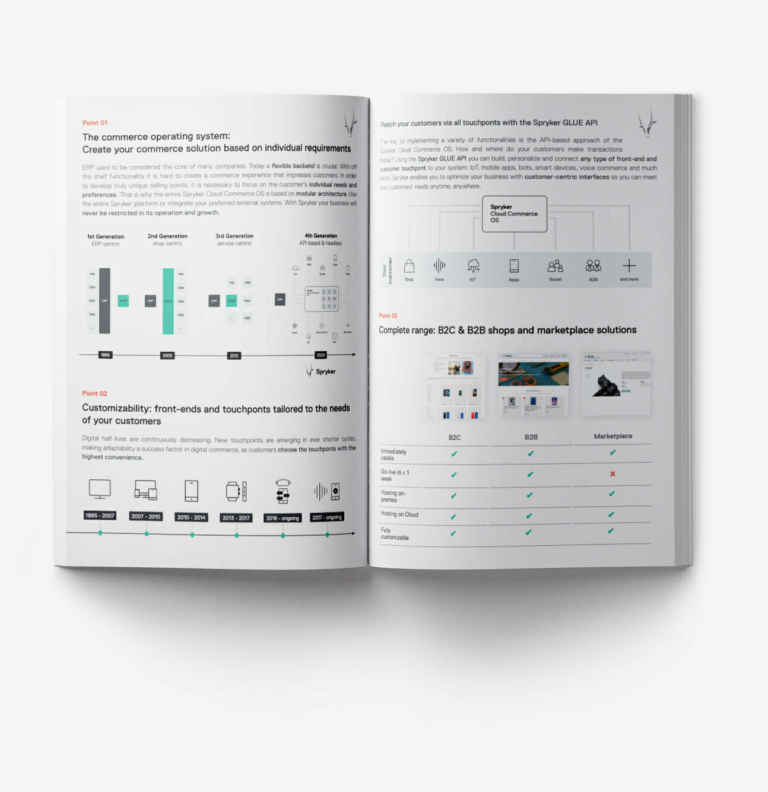 Is the booklet is not enough for you? Want more specific details? No problem!