The electronic component trading industry has been largely operating offline. Typically, orders are placed by email or phone, that is until a new kid on the block decided to disrupt the industry: Sourceability started trading online with its new venture Sourcengine and it is setting new industry standards.
Industry
Electronic components
Sourceability by the numbers
years of industry experience in leadership team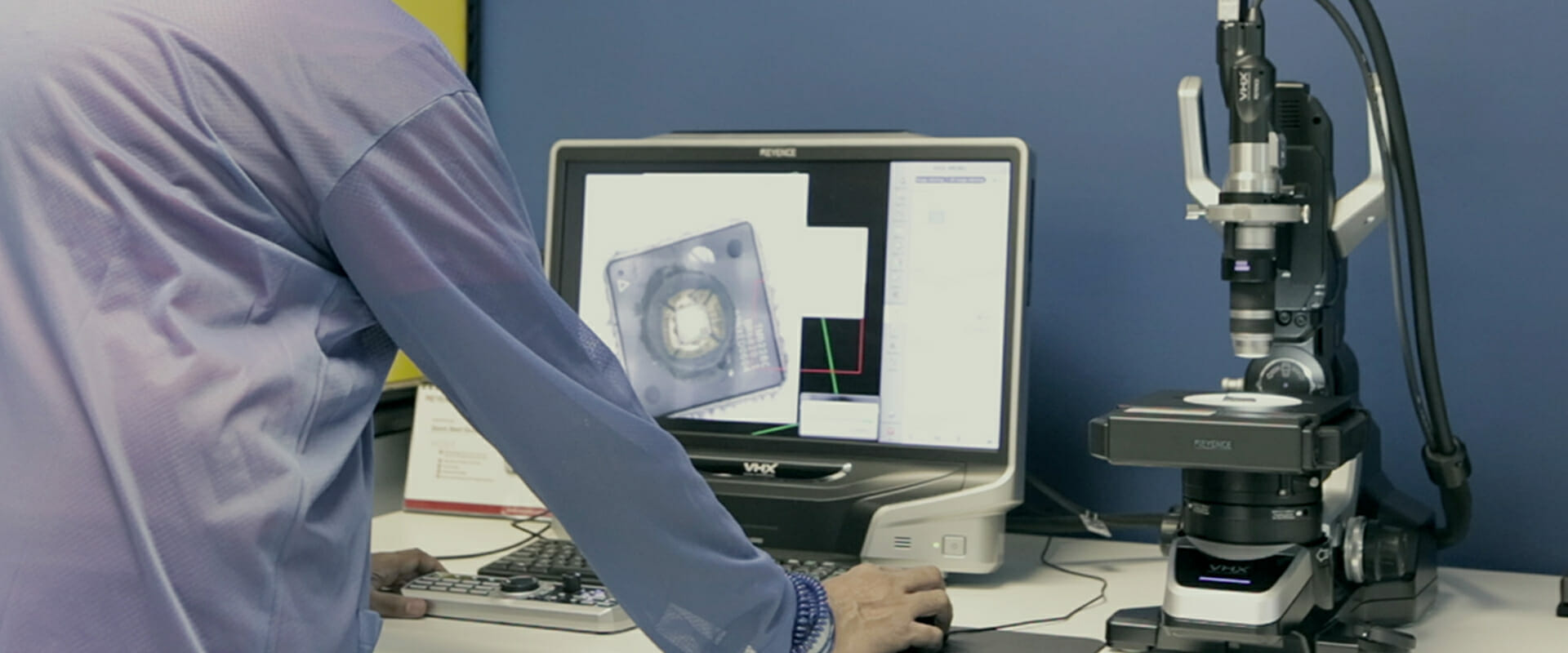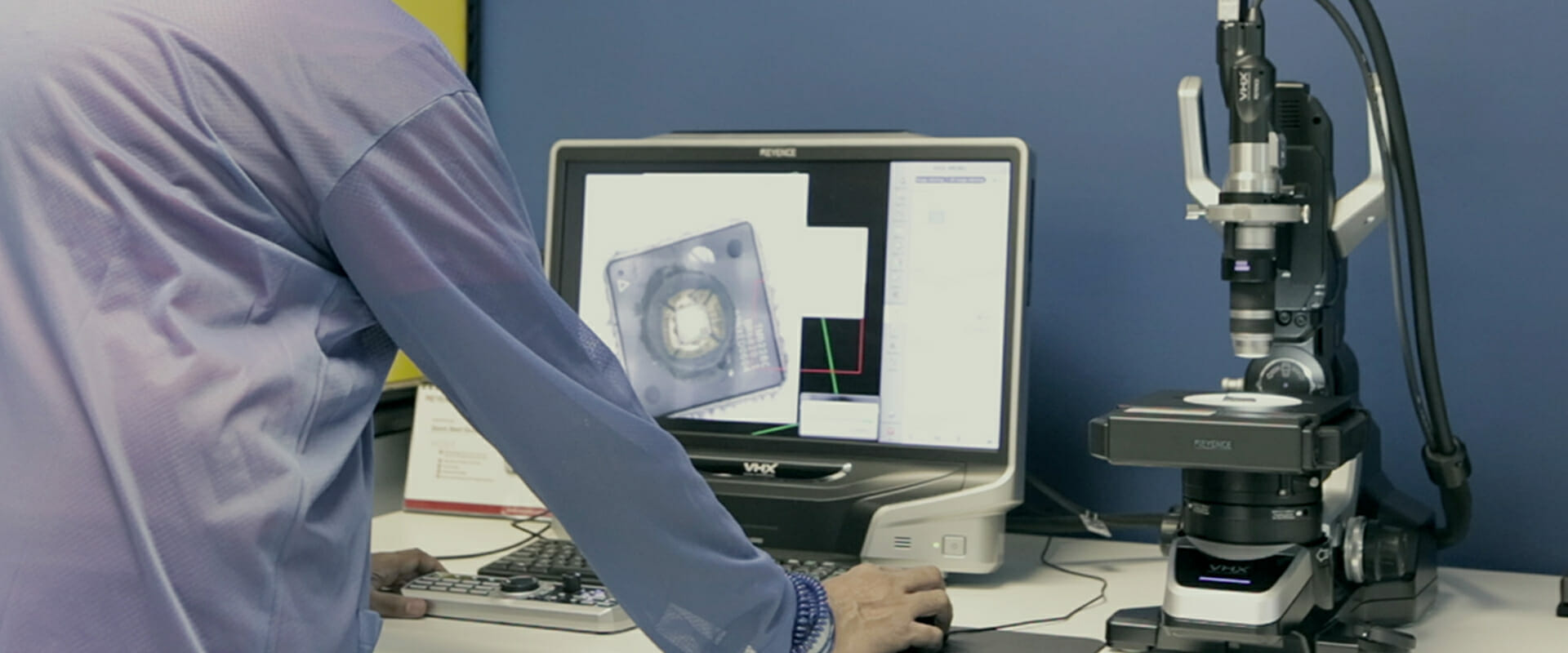 The Challenge
The making of a new type of marketplace
Sourcengine aims to turn a classic B2B business model into a user-friendly online platform while connecting buyers and vendors in one place. The backbone of Sourcengine is quality and logistics. Operating on three different continents with 15 strategic locations around the globe, the business wants to provide an international, unique user experience, which mimics the ease of use mainly seen on B2C platforms.
The electronic components market comprises 580 million items. Sourcengine features more than half a billion products on its platform covering almost the entire market. This is about the same size that Amazon covers on their marketplace.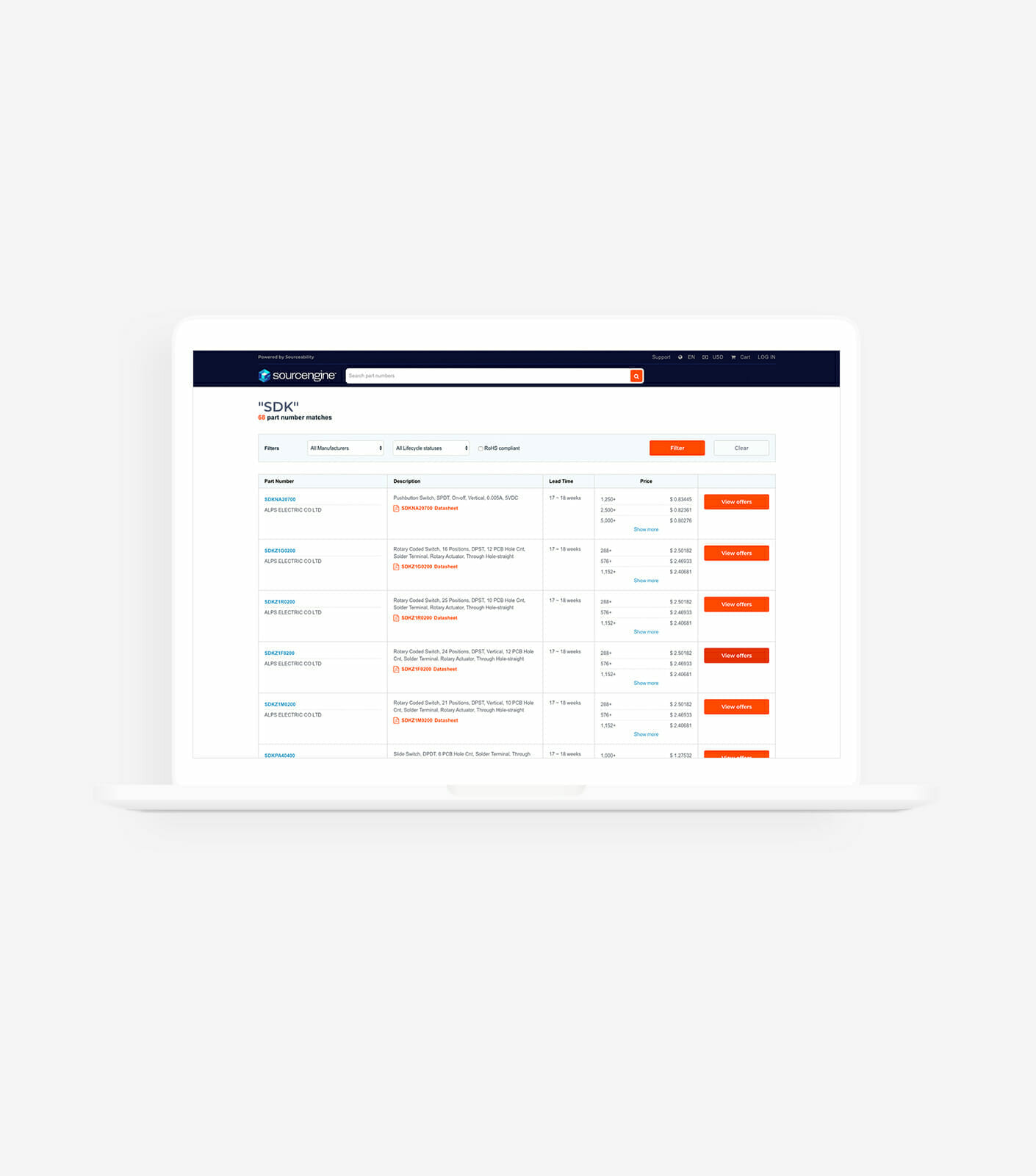 We want to become the Amazon for the component trading industry. Customers have been suffering from a lack of transparency for too long. It's time to remove borders and sell and purchase components through an e-commerce marketplace.
The Spryker Commerce OS as the Foundation
How is Sourcengine's marketplace changing the market?
Scheduling delivery
Customers have the possibility of ordering components in batches. They may request to receive the first batch within the next two months and the second batch in several years' time. Also, future batches can be rescheduled at a later point, which increases customer convenience and allows for flexibility when facing fluctuating market conditions.
Handling company excess
Monitoring process performance
In the back-end, a State Machine handles this process in a structured way. Data validation and a steady communication stream with external systems ensure that order requirements can be met at any point. From a data perspective, the State Machine assists in monitoring process performance. Internal stakeholders can utilize it to identify edge cases and flaws – even in the early stages, which makes it easy to evaluate the business value and optimize the process accordingly.
Automating excess handling
Similar to the above scenario of scheduling delivery, the State Machine allows identifying perfect matches between demand and supply. Any components (batches) that are flagged by the customer as excess, will be immediately taken into consideration for new orders.
Digitization of an Entire Industry
Sourcengine opens new doors for electronic component trade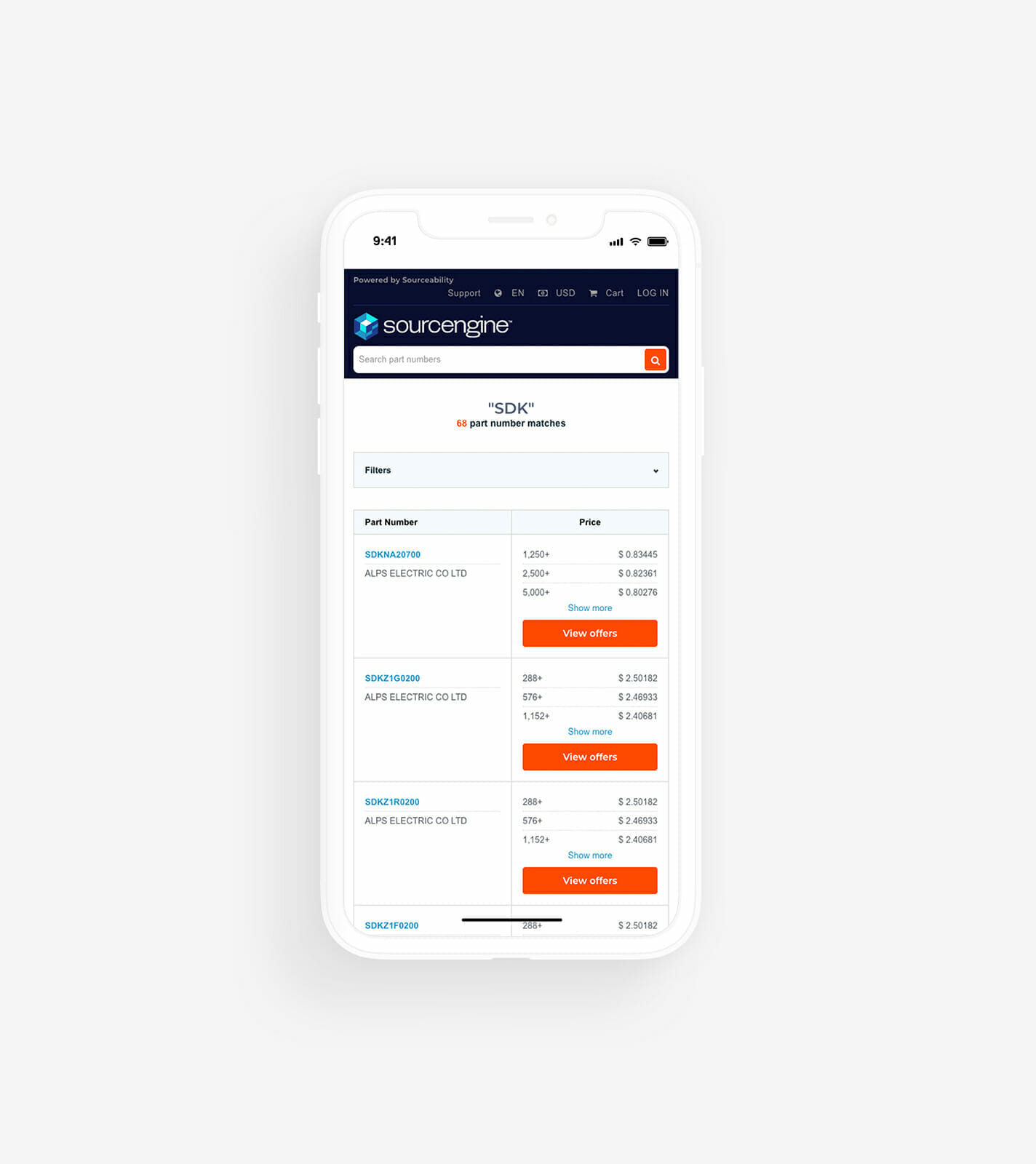 Results
Spryker benefits in a nutshell
Shahabi revealed in the exclusive interview with Spryker that thanks to smooth implementation, Sourcengine experienced no
hickups during the launch. The Spryker Commerce OS has been helping Sourcengine achieve three objectives that are crucial to
a marketplace model:
Big data handling
Fast implementation speed
Customization
See how
Spryker

can work for you.

A platform developed with your unique business in mind. See Spryker in action.