Guide
The Guide for a Trouble-Free Digitization in E-Commerce
The most common mistakes in digital projects
There are countless consultants, coaches, experts and "wantrepreneurs," and they all pitch best practices for agility, customer-centricity, process optimization, and design. Which of these are just buzzwords and which have already proven themselves?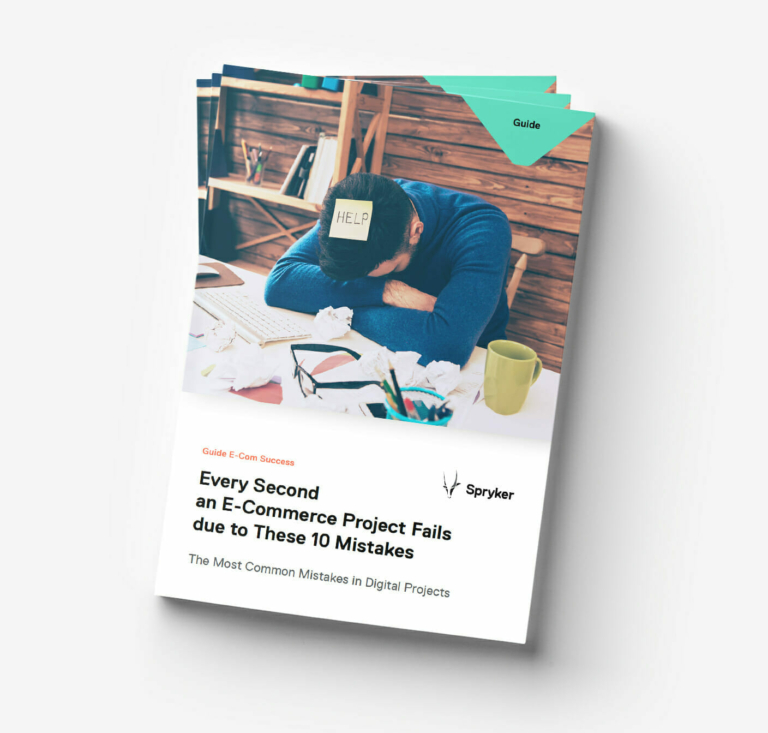 Extract
Mistake #1:
"IT is an Important Cost Center."
New corporate values with a digital core
IT is more than a cost center. Traditional corporate structures need to be completely rethought for a digital company, with a technical core and preferably a CDO as a technical lead. The CDO has the job of ensuring the growth and efficient survival of a company through a digital transformation, but a new CDO position without clearly defined goals and areas is like a toothless tiger.
The lesson
The aspiration to completely transform the corporate structure is radical and sometimes unrealistic. To be successful in a digital retail environment, you must do more than adjust the management's mindset. The entire company must be redesigned from the inside out by adding a technical core that guides processes from within.