Guide
Why you Should Migrate from Magento 1 to Spryker now…
… and why it's easier than you think
There is a complete system migration for Magento 1 customers happening soon. At first glance, the logical step for Magento 1 customers seems to be upgrading to Magento 2. But pay attention! Magento 2 is not an update. It is a completely different and new system.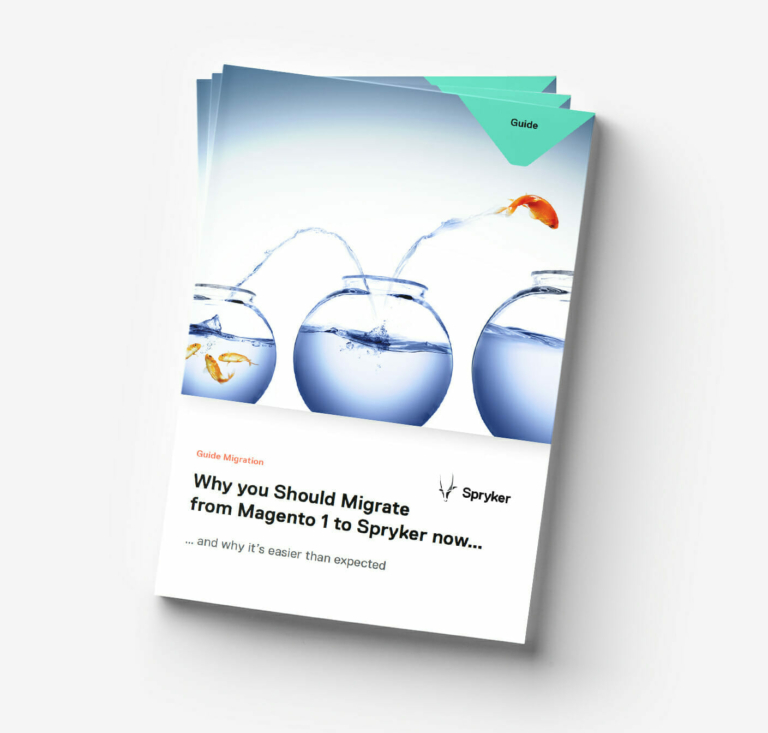 Extract
01 Why is Migration not Optional for Magento 1 Customers?
Magento 1 will be discontinued in June 2020, forcing all Magento 1 customers to migrate to an entirely new system – even if they chose Magento 2. Migrating to a new system means stress: assorting, packing, logically grouping, unpacking, setting up. So you can have a smooth transition to the Spryker platform, we have made it our mission to function as a "relocation assistant." Using this guide, you will understand how to create a step-by-step migration plan for your business.
Basic data migration through Magento and user-defined data is not supported, so for Magento 1 retailers, this means another investment in a system that takes over the old functions without additional features or innovations.