We're on a mission to build the future of digital commerce
Become a partner and join us on our mission to conquer the digital commerce universe.
Differentiate yourself from your competition by collaborating with Spryker. By including us into your set of digital commerce vendors, you will benefit from the exciting advantages of being a Spryker partner, such as access to new markets, free training, and a 1 million Euro investment bucket.
Sound exciting?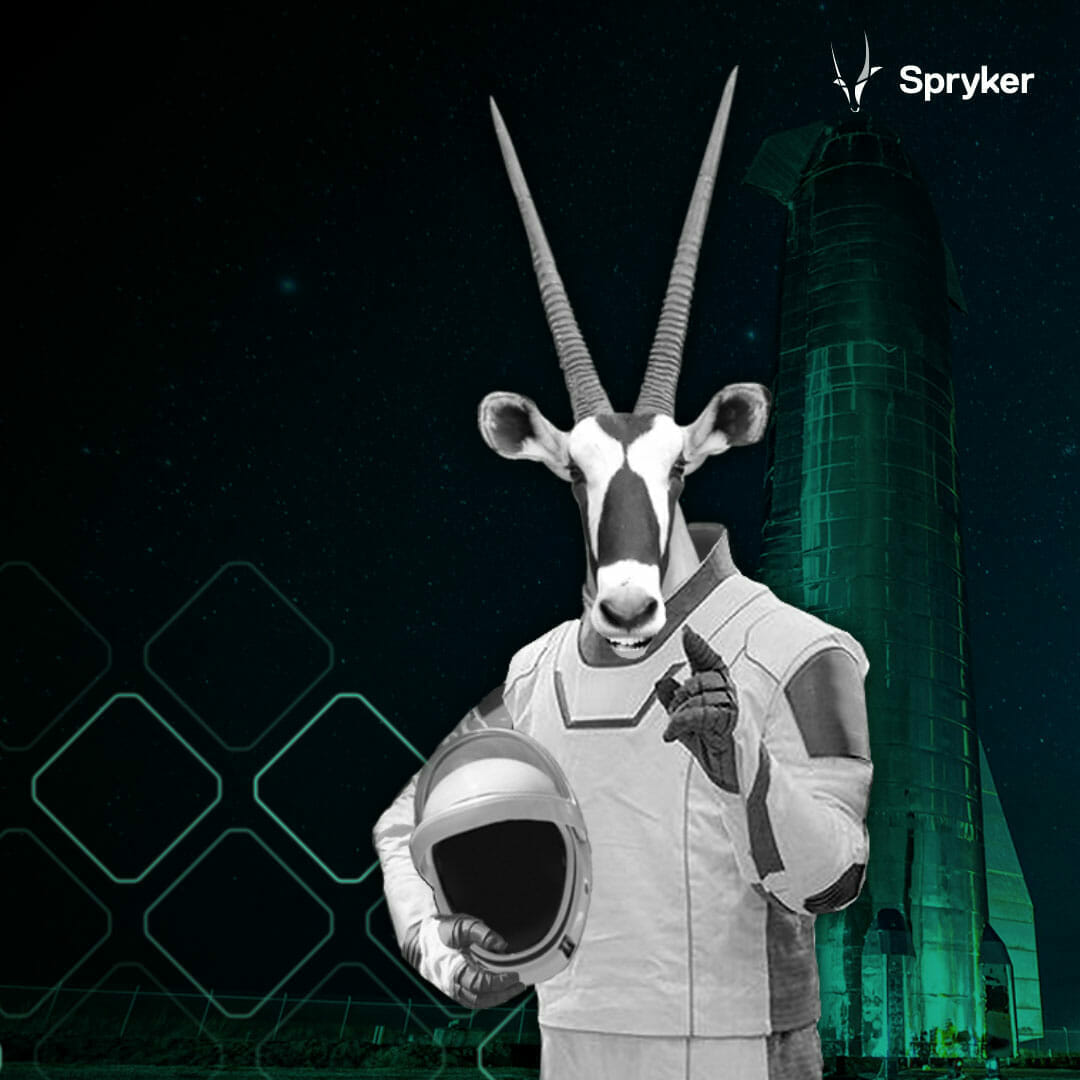 Our vision "Go beyond the usual" – are you in?
We can help you to create a new vision of digital commerce! Spryker Cloud Commerce OS was built to be a new generation of digital commerce software designed to stay one step ahead of your competition. Our ready-to-use commerce platform provides you with exactly the platform your customers are looking for regardless of their business or requirements.
Access to new markets & customers across all industries in B2C, B2B and marketplaces 
Differentiation to competitors 
Improvement of customer relevant KPIs such as TTM, TCO and ROI 
Close collaboration and access to Spryker resources 
Free training for Developers and Business Consultants
A 1 million Euro investment bucket in your region to fuel our partnership momentum. Investments will be jointly used for local go-to-market activities or marketing. 
Want to be part of our journey?
What a perfect partner should bring to the table
Commerce or Digital Marketing consultancy business with headquarters in the Nordics
Preparedness and experience to ramp up development teams (preferably in PHP)
Readiness to consider having Spryker as a core e-commerce platform in your product portfolio
Willingness to work out joint go-to-market and promotion in the region
Sound like you? 
You are in good company
See for yourself our existing Solution Partners. Every company is now helping their clients to transform their business in order to meet the digital needs of their customers.
Solution Partner - Hexaware Technologies

Hexaware is the fastest growing next-generation provider of IT, BPO and Consulting services. Our focus lies on taking a leadership position in helping our clients attain customer intimacy as their competitive advantage. Our digital offerings have helped our clients achieve operational excellence and customer delight by 'Powering Man Machine Collaboration.'

Solution Partner - Logic

Whether you need to improve digital or in-store experiences, enhance omnichannel capabilities, or optimize via advanced analytics, Logic has the knowledge & expertise needed. 150+ brands worldwide trust Logic to achieve better results: from mid-sized brands to some of the world's largest retailers.

Solution Partner - Nagarro

Nagarro is a global digital engineering leader with a full-service offering, including digital product engineering, digital commerce, customer experience, AI and ML-based solutions, cloud, immersive technologies, IoT solutions, and consulting on next-generation ERP. We help our clients become innovative, digital-first companies through our entrepreneurial, agile, and CARING mindset, and we deliver on our promise of thinking breakthroughs.
Spryker is recognized in the Gartner 2021 market guide for marketplace operations applications.

Report by IDC and Spryker

Three ways B2B commerce will fundamentally change by 2025. Stay ahead with major player Spryker, as voted by IDC.

Spryker is the youngest firm ever to be recognized on the Digital Commerce Magic Quadrant and the most visionary of new entrants.
Are you ready to join? Apply here!