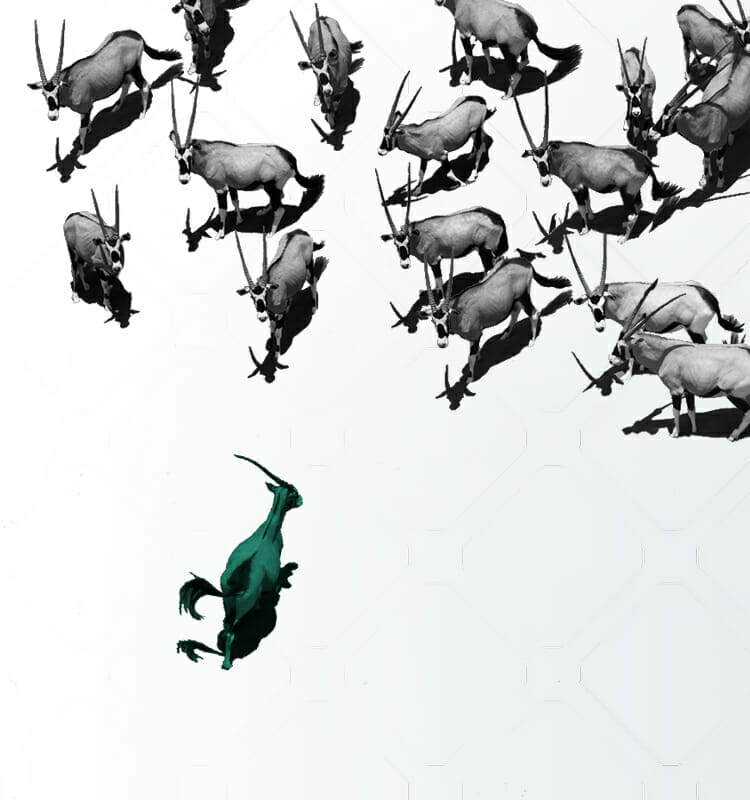 JENA | BERLIN, MARCH 2021 – A  Spryker Systems GmbH agency is once more taking off named igniti. igniti is tackling new projects head first specifically for wholesalers and retailers in the pipeline and realizing B2B and B2C online shops with Spryker technology at breakneck speed. Freshly saddled and hooved, they are spurring the oryxes into action again to bring high-quality, flexible commerce solutions to help propel current and future customers on their journey to bring convenience through innovation and reliability to their customers, leaving competitors in the dust.
Managers who come from a local retail background and decide to switch to or expand with an online shop are usually unable to handle the amount of new challenges on their own and have to rely on an experienced Spryker Solution Partner. igniti has obtained Gold status with Spryker meaning it is an agency that has extensive experience from previous projects and understands the hurdles that can arise. igniti works with businesses to bridge the gap and make traditionally complicated technological advancements easy and saleable. This is ever more important as the journey of digitalization never ends, so it's advisable to always work with solutions like igniti and Spryker which are prepared to help businesses respond quickly to change.
About igniti
The competencies of igniti's 60-strong team are wide-ranging yet tightly networked, as they are not scattered across multiple locations like many other agencies, but only need to move one table or door to discuss acute issues. In addition to their innovative e-commerce solutions, another area of the company's business is the development of custom software for a wide variety of applications. This gives igniti a 360° view of a project. It is not without reason that their references include medium-sized companies as well as large concern names with a global structure. They focus on long-term customer relationships with an active, creative exchange on a personal level.
One thing CEO Frank Rub and his "Ignitianer" always emphasize: "What is particularly important to us about a partnership is that the focus is on the partnership on eye-level from start to finish. In focused, close collaboration, we strive to find the most sustainable, lean solution for our customers that accurately captures the essence of a company. At igniti, we don't think much of window dressing, wasting resources, or empty promises."
About Spryker
Founded in 2014, Spryker enables companies to build sophisticated transactional business models in unified commerce including B2B, B2C, and Enterprise Marketplaces. It is the most modern platform-as-a-service (PaaS) solution with headless & API-based architecture that is cloud and enterprise-ready and loved by developers and business users worldwide. Spryker customers extend their sales reach and grow revenue with a system that allows them to increase operational efficiency, lower the total cost of ownership, and expand to new markets and business models faster than ever before. Spryker solutions have empowered 150+ companies to manage transactions in more than 200 countries worldwide. Spryker is trusted by brands such as Toyota, Siemens, Hilti, and Ricoh. Spryker was named the most innovative and visionary of all new vendors in the 2020 Gartner Magic Quadrant for Digital Commerce and named a major player in B2B e-Commerce by IDC and is the only commerce platform to provide full B2B, B2C, D2C, and Marketplace capabilities out of one stack. For more information about Spryker please visit Spryker.com.