Spryker Forms Technology Partnership with priceintelligence
23rd of April, 2021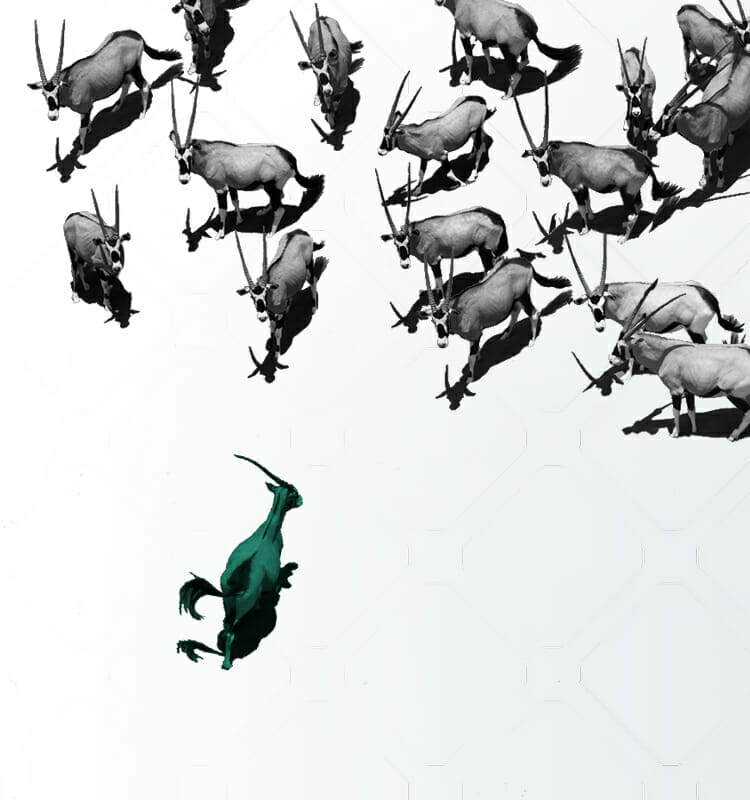 STUTTGART | APRIL 2021 – With its modern digital commerce platforms, Spryker is one of the most exciting start-ups in the e-commerce market. The company offers B2B and B2C marketplaces as well as direct-to-consumer (D2C) solutions. With the new technology partnership, priceintelligence's price and competition monitoring is an integral part of Spryker's partner network. Customers such as Aldi, Metro, Toyota, and Rose Bikes rely on the enterprise marketplace solution.
As part of the partnership, priceintelligence provides solid data for price and market monitoring. "We intentionally chose the 'trust leader' as our technology partner in this area," says Thordur Gunnthorsson, Director of Technology Partnerships at Spryker Systems. "With its data excellence, reliability, and flexibility, priceintelligence fits perfectly into our enterprise ambition."
"The e-commerce market is becoming increasingly dynamic and unmanageable with a constantly growing number of channels and marketplaces. For manufacturers, retailers, and marketplace operators, it is a matter of maintaining an overview," says priceintelligence Managing Director Sebastian Klumpp. The company helps retailers and e-commerce operators to optimize their own portfolio, from price to assortment to specific product presentation. "This is how we ensure the success of the e-commerce strategy," concludes Sebastian Klumpp. "With Spryker, we now have an e-commerce partner that fits perfectly into our ecosystem and for our customers: Innovative, modular, extremely scalable – and thus enterprise-ready at all times."
In addition to the recently launched technology partnership, which is already in use with the first customers, both companies also intend to cooperate more closely in the area of marketing.
About priceintelligence:
Price Intelligence GmbH is the provider of the eponymous price monitoring and optimization software priceintelligence. The company emerged from the former product division of the passionate group, one of the fastest-growing consulting specialists for data management in Europe. The software was developed in close cooperation with enterprise customers and therefore focuses in particular on their needs: Stability of the software, quality of the data, always available customer service as well as customized data science and analytics projects.
priceintelligence is used by numerous well-known brands from a wide range of industries, including Beiersdorf, Calvin Klein, Klosterfrau, Paul Hartmann, Starmix, Swarovski, Thomas Sabo, and Tommy Hilfiger. // www.priceintelligence.net
About Spryker
Founded in 2014, Spryker enables companies to build sophisticated transactional business models in unified commerce including B2B, B2C, and Enterprise Marketplaces. It is the most modern platform-as-a-service (PaaS) solution with headless & API-based architecture that is cloud and enterprise-ready and loved by developers and business users worldwide. Spryker customers extend their sales reach and grow revenue with a system that allows them to increase operational efficiency, lower the total cost of ownership, and expand to new markets and business models faster than ever before. Spryker solutions have empowered 150+ companies to manage transactions in more than 200 countries worldwide. Spryker is trusted by brands such as Toyota, Siemens, Hilti, and Ricoh. Spryker was named the most innovative and visionary of all new vendors in the 2020 Gartner Magic Quadrant for Digital Commerce and named a major player in B2B e-Commerce by IDC and is the only commerce platform to provide full B2B, B2C, D2C, and Marketplace capabilities out of one stack. For more information about Spryker please visit Spryker.com.
Press Contacts
Spryker: [email protected]
pr://ip – Primus Inter Pares GmbH
Axel Hoffmann
Neubrückenstraße 12-14
48143 Münster
+49 (0) 151 29126870
[email protected]
Price Intelligence GmbH
Sebastian Klumpp
Managing Director
Motorstraße 25
70499 Stuttgart
+49 152 / 06 335 455
[email protected]