Marketplace
How to Get Your Online Marketplace Up and Running
According to a recent survey, about 46% of American companies now rely on marketplaces for their online sales, for European companies, that percentage is 59%.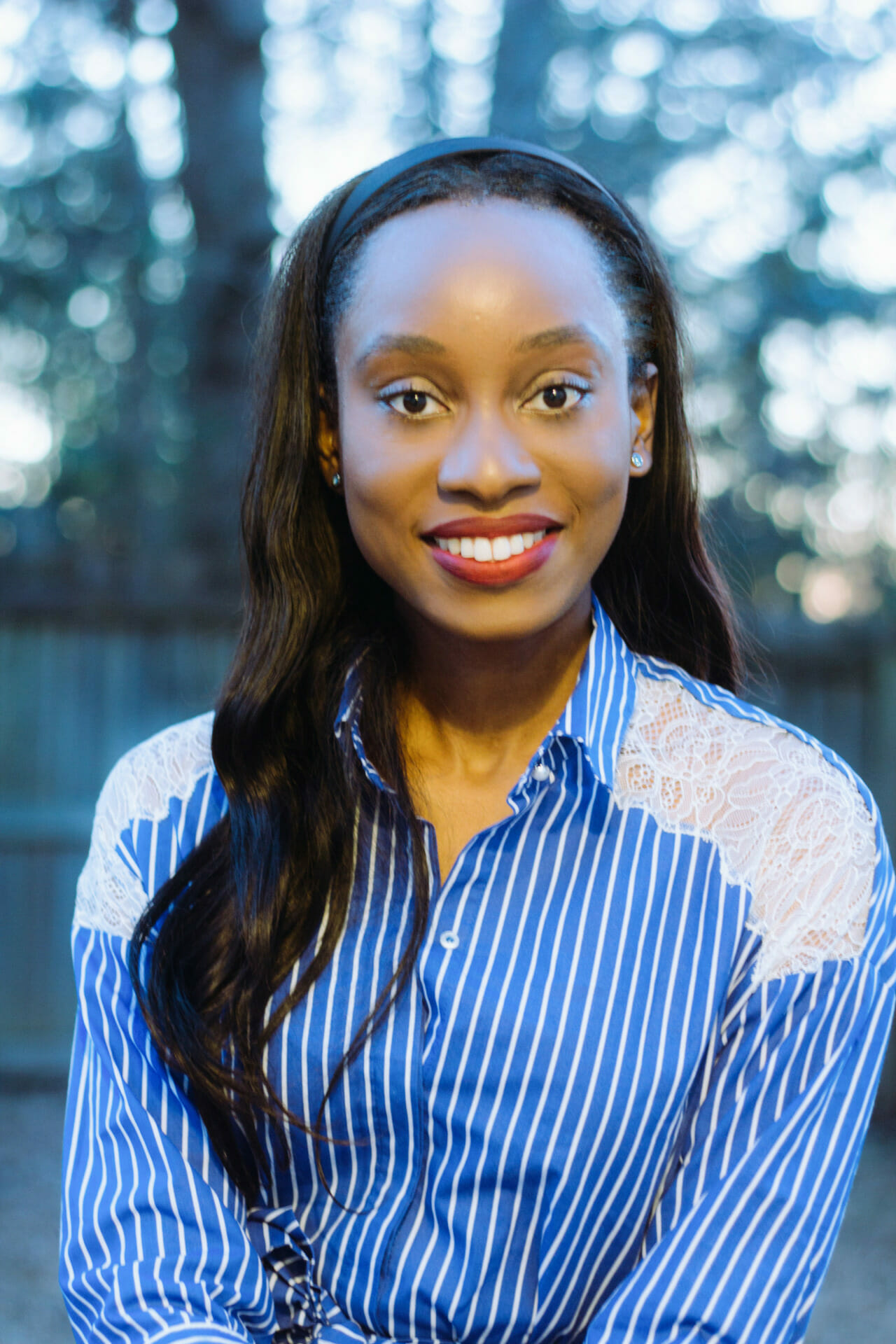 Elizabeth Ole
Product Content Marketing Manager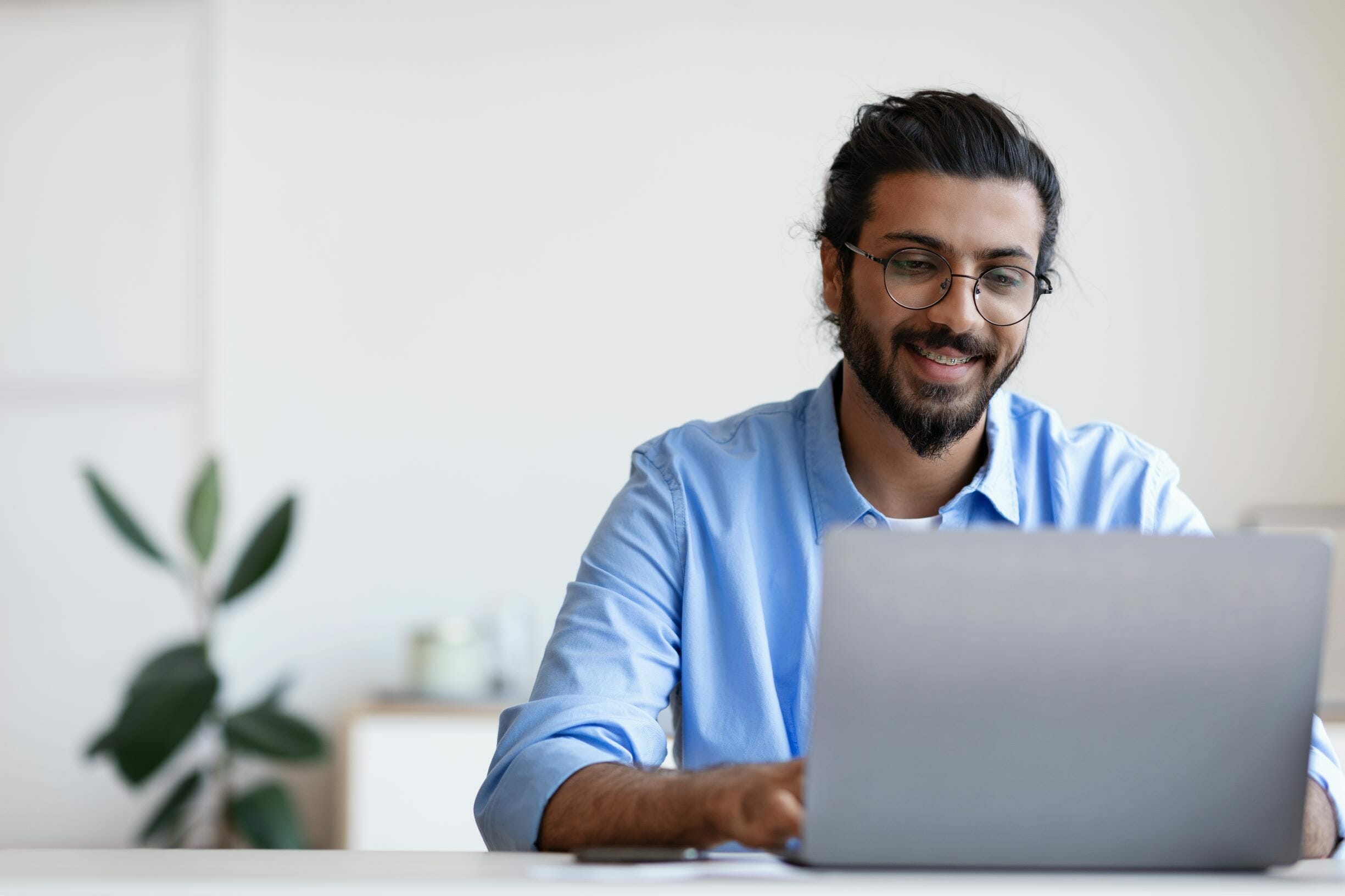 In the last few years, online marketplaces have witnessed a monumental growth in revenue. The success of marketplace giants such as Amazon, eBay, and Etsy has made the idea of ​​running marketplaces seem even more alluring. 
According to a recent survey, about 46% of American companies now rely on marketplaces for their online sales, for European companies, that percentage is 59%.
Several B2C and B2B companies are adopting a marketplace model in a bid to increase awareness for their products (in the case of Enterprise Marketplaces) and boost their profit margins. Evidently, the benefits of operating a marketplace in today's world are numerous. With a marketplace, you could scale your business while reducing risk. Multiple vendors primarily become stakeholders in your business – managing inventory, ensuring orders are adequately fulfilled, driving traffic to your website, and ultimately sharing profits and losses. 
For many businesses, the idea of ​​establishing a virtual marketplace might seem just as daunting as the real-life equivalent. There's always a sense of chaos and disorderliness associated with marketplaces because just as in real life, there are multiple sellers or vendors offering a wide selection of products at highly competitive prices. Marketplace operators are often tasked with keeping the peace and ensuring cohesion between all of the merchants as well as their customers. For a successful orchestration of merchant activities, a marketplace must be set up in the right way, with each stakeholder fully carried along. 
In a recent blog post, we discussed the basics of setting up an online marketplace. With this post, we aim to dive deeper into the requirements for building a successful marketplace, how to attract sellers and buyers, and how merchants can be adequately onboarded to ensure a much more seamless operating cycle. 
Getting Your Marketplace Up and Running
When a business decides to create a marketplace, some of the key things they would need to consider are the features that contribute to the overall customer experience. The right features could go a long way to strengthen the connection between buyers and sellers on the platform. Let's take a look at a few important features that you might need to set up a marketplace:
1. The Homepage or Storefront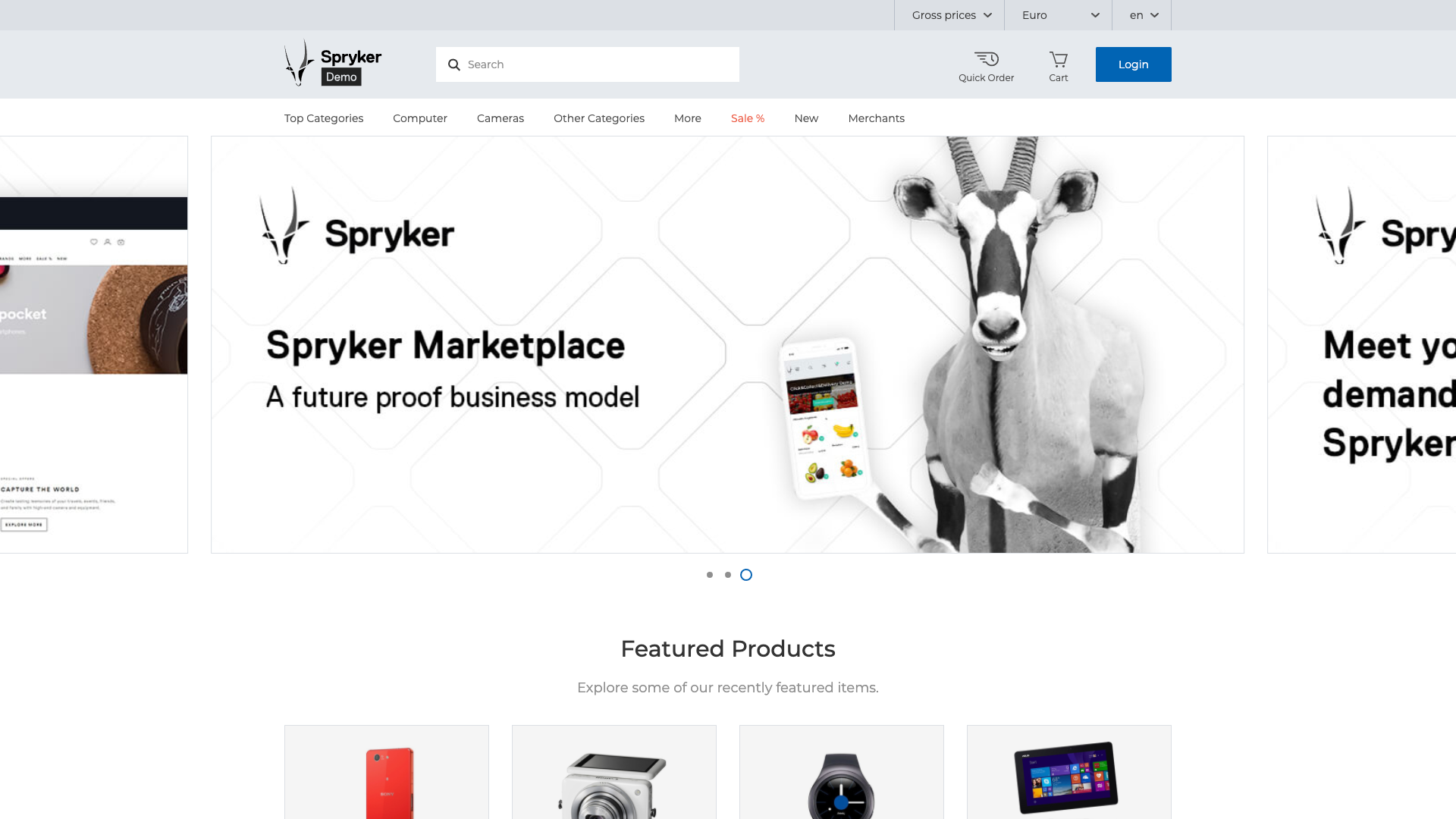 Expectedly, the first aspect to consider would be the storefront . The homepage or marketplace storefront gives customers a quick overview of the various product categories available for purchase. Promotions, discounts, and campaigns are usually displayed on the storefront, and customers have the liberty to browse, search, and filter through offers available by individual merchants. 
For an enhanced customer experience, the storefront must be well categorized and optimized for various devices. Viewing your marketplace from a mobile phone should be just as convenient as it would be when viewing it on a desktop. In addition, your customers should be able to easily navigate from your home page to merchant profiles and product detail pages. Spryker offers a Marketplace Suite that's an extension of the Spryker Cloud Commerce OS . The Marketplace Suite accommodates either a stand-alone marketplace storefront or an integrated extension to your already existing storefront, both of which allow for a smoother shopping experience for your customers.
2. The Product Detail Page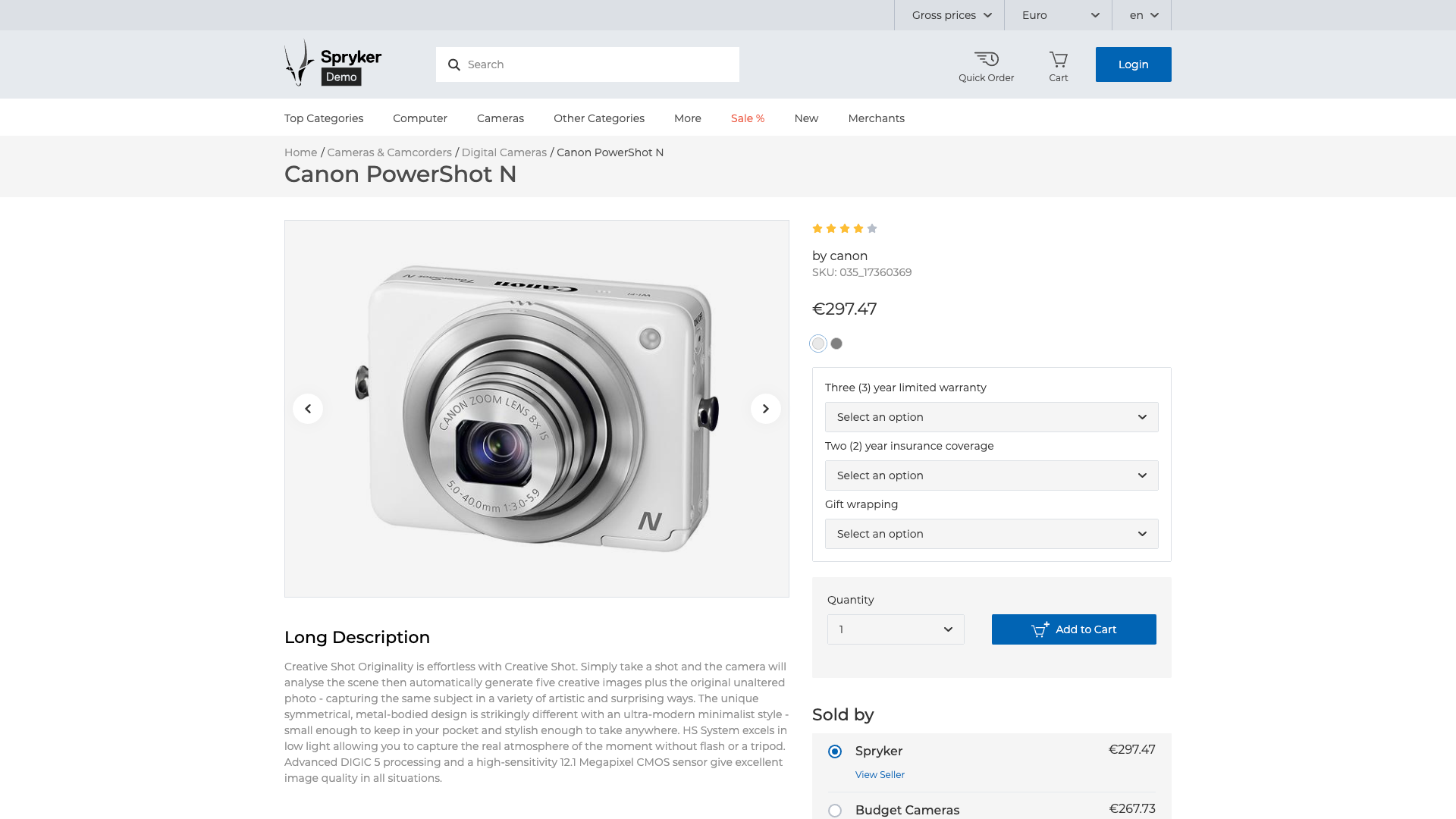 When customers want to learn more about specific products, they visit the product detail page. Each product has its own page that contains detailed product information such as color and size variations, the brand name, offer price, insurance, and shipping information, product rating, and photos of the item when available. 
Merchants selling these products have to be registered on the marketplace in order for their products to appear when store visitors search for an item. The product detail pages that appear after a search is performed are typically shown based on their relevance. To appear among search results, merchants are required to optimize their listings by providing relevant information on their product detail pages. 
3. Merchant Portal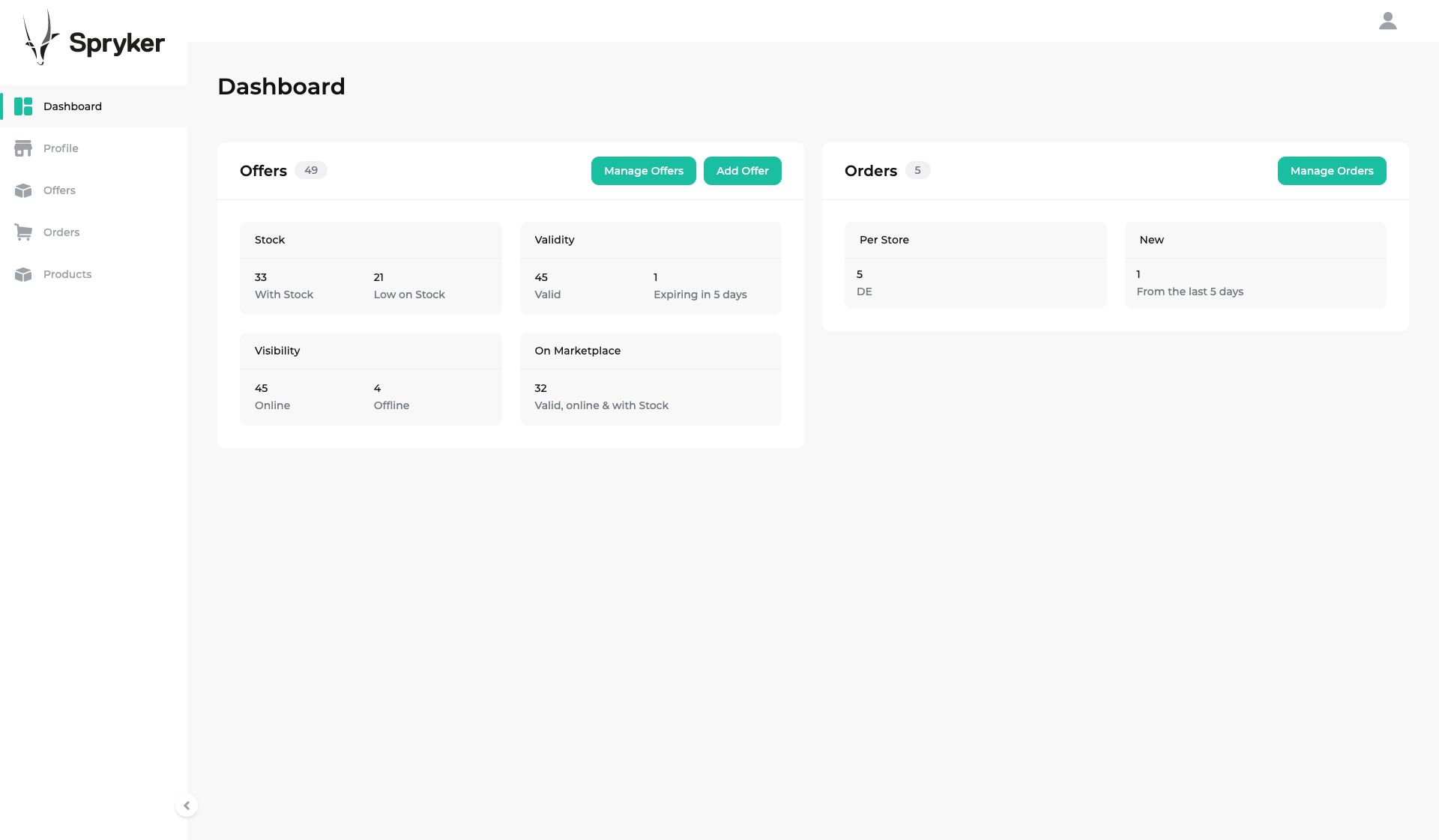 Merchants often require an interface where they can take care of all their administrative tasks. Utilizing Spryker's Marketplace Suite gives your merchants access to a tailor-made M erchant Portal . On this merchant portal, merchants are able to set up profiles with their logo, banner, and contact information as well as manage their offers and products. The merchant portal acts as a management interface for 3 rd party merchants. By registering on the portal, they also gain access to a dashboard with current sales information and details of all customer orders. 
4. Checkout
Store visitors should have the freedom to determine what payment and shipping methods work for them. For instance, a customer might decide to ship one or more items to multiple addresses during the checkout phase. The Marketplace Suite allows for multi-step checkout and this could create a more linear experience for your customers. They can focus on the billing and shipping stages in succession. This will be particularly helpful for B2B customers who often purchase high ticket items in large volumes and sometimes ship to multiple locations. 
5. Cart
For a B2B marketplace, a cart with split-order calculation, cart roles, and permission functionalities make it possible for customers to split large orders into multiple shipments and gain authorization to place specific orders based on pricing. For example, an administrative manager on the customer side could be given permission to only add and approve orders less than $ 5000, while a more senior employee could be allowed to place orders worth about $ 20,000. Spryker's Marketplace Suite also offers additional features such as a shared cart and a multiple carts per user feature which allows a customer to operate and place orders within various carts while using a single account. 
6. Customer and Company Accounts
Making provision for a customer account will enhance the ease of access to your marketplace. When B2C customers have their own account, they can easily create wishlists, and then add items from those lists to their cart. With a company account, B2B customers can create shopping lists, as well as specific user roles for employees within various business units.
There are a lot more features that need to be implemented in order to have a more navigable platform where products are properly categorized. Spryker's Marketplace Suite can empower the merchants on your platform to effectively manage their catalogs by creating and updating both products and offers.
Onboarding merchants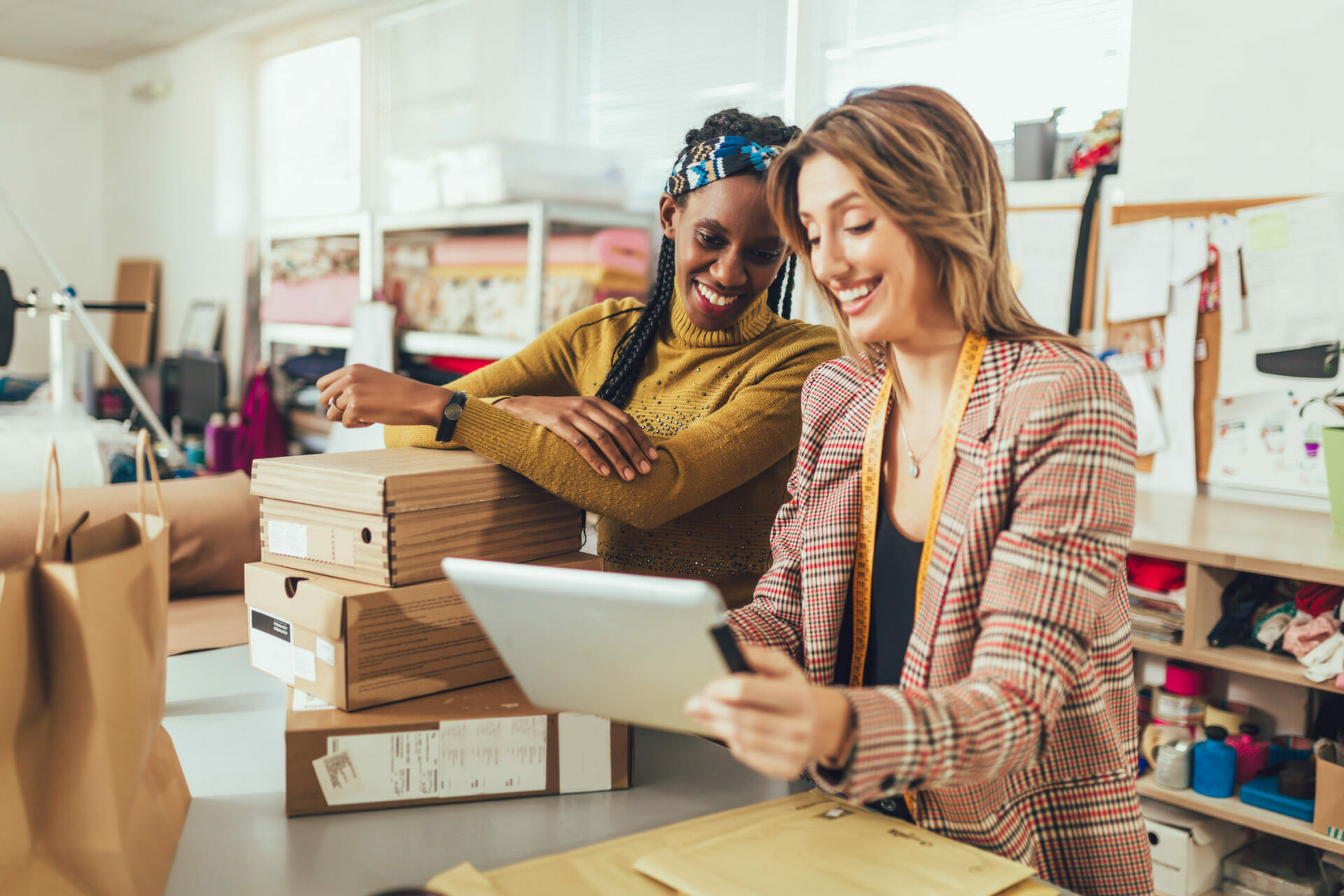 With merchants as stakeholders in your new business model, it is crucial to provide adequate training on your business processes, policies, and guidelines that could potentially affect both you (the marketplace operator) and the merchant. Checks and balances need to be put in place to protect the interest of customers. Merchants are required to comply with laws and selling procedures that you have implemented so as to mitigate risk and increase overall efficiency. The onboarding process is the first step in building an effective merchant-operator relationship.  Nurturing your relationship with merchants will aid in strengthening your business in the long run. 
So how does the onboarding process work? It works in 7 easy steps!
Attracting More Merchants & Buyers to Your Marketplace

After successfully setting up your marketplace and onboarding your first set of merchants, the next step would be to engage even more merchants and attract new customers. Here are a few ways to do this:
1 . Effective Marketing
 Your marketplace will be non-existent without the presence of multiple merchants. Creating awareness about new platforms and building the trust of customers can seem a little challenging, but there's nothing an effective marketing strategy can't fix. 
2. Social Networking Sites & Online Ad Campaigns
With the help of social networking sites and well-targeted ads, you can reach both potential sellers and merchants . For both of these audiences, your messaging should be significantly different – sellers could be enticed with the promise of reaching a broader or more specific audience and getting their products on a new and exciting platform. However, with buyers, it should be all about the ease of finding items that are sometimes difficult to source or finding items at more competitive prices . Creating a strong brand and sharing relevant content will  help in attracting the right audience. Your desired target audience must be defined and decided on before you begin any marketing activity.Other marketing activities you could consider are press releases, content writing on your company blog, and of course email marketing. Additionally, leveraging the marketing channels of your newly onboarded merchants will drive traffic to your platform. 
3. Competitor Platforms
Reaching out to merchants who already sell products on the platforms of competing marketplaces could be a good way to build your own database . Cold calling and emailing can be done once you determine if these merchants will be a good fit for your marketplace. However, it is important to note that poaching sellers can be illegal if done inappropriately. Avoid smear campaigns that could put your competitors and even your brand in jeopardy. Reach out to merchants responsibly by pitching why your platform might be a suitable place for them to sell their products and while doing so be open to negotiating requirements. Merchants will buy into your vision if they get a sense that you're trustworthy and your marketplace has all the features they need. 
4. Exclusive Offers
Providing exclusive offers can help you grow your customer and merchant base. For sellers, you could offer attractive monetization models such as a reduced commission fee , which might be a little slighter lower than what your competitors provide. Another incentive could be inventory management assistance through certain functionalities such as the Merchant Portal on a Spryker-powered marketplace. You could also give merchants an opportunity to sell exclusive products on your platform, thereby making it more attractive for them to switch to your platform- Whatever the offer is, it should be stated clearly with your terms and conditions included in a legally binding document between you and your new merchants.Referral discounts could be given to customers who invite their friends or business associates to shop on your platform. Loyalty programs could also be used to convert one-time customers into frequent customers.
5. Excellent customer service
When you finally get your marketplace up and running, there will be some early adopters (both on the seller's side and customer's side) who will get on board. Delivering excellent customer service in the form of a great user experience and a good merchant-operator relationship could help drive awareness for your online marketplace. Merchants could recommend other merchants within another business category; t hey would also be more willing to invite buyers to your platform. Customers who find your platform easy to use will automatically promote your marketplace through word-of-mouth.
Thinking about setting up a marketplace? Talk to our sales team to get started!