Retail
3 Essential Insights about Online Grocery Shopping from our Global E-Food Reports
The world of online grocery shopping is in transition. Here we highlight the key facts and figures you need to know from Spryker x Appinio's series of Online Grocery Reports.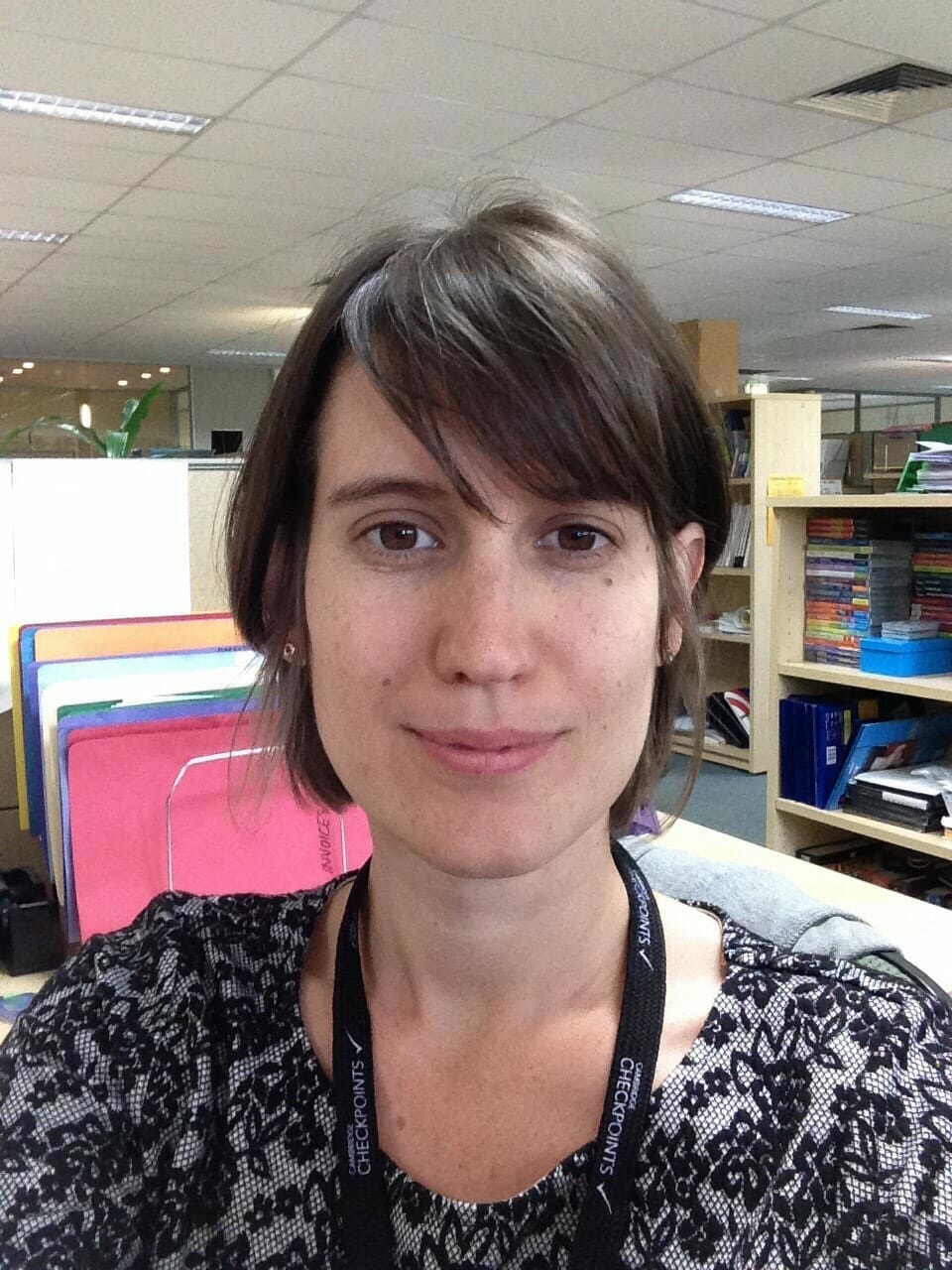 Daniella Mattiuzzo
Content Marketing Manager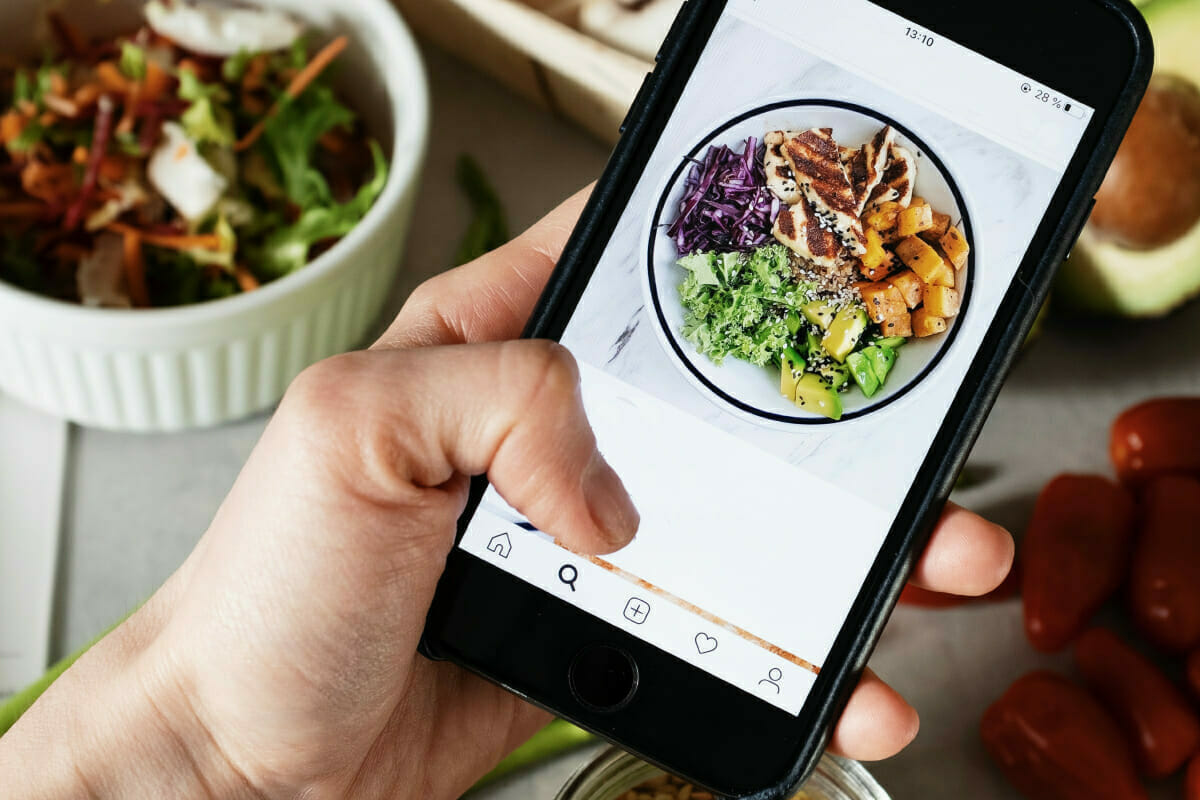 Four countries, 10,000 participants, hundreds of valuable data points. Spryker's series of Online Grocery Reports has gathered a wealth of information and insights into the current state of grocery shopping and what it means for practitioners. Starting with the German market, we've replicated the study in the U.S., UK, and now Australia, painting a fascinating picture of both global commonalities and region-specific trends between the different countries. 
In a nationwide representative survey (based on age, gender and census regions), we teamed up with real-time market research experts Appinio to ask 2,500 participants in each country about their experiences and opinions of grocery shopping, online delivery, and ready-made food options. Respondents ranged between 16 and 65 years old and lived in the country at the time of the survey. 
The combined results offer the most comprehensive global view of the state of grocery shopping to date. And we're just getting started!  Read on to find out some of the key takeaways we've learned so far.
Online grocery shopping is full speed ahead
One of the most common themes between the reports is related to the rapid adoption of online grocery shopping over the last years, a trend accelerated by the COVID-19 pandemic. McKinsey reports that during lockdowns many grocery providers experienced the equivalent of five years of growth in just five months. 
What might have once been theoretical for many supermarkets and brick-and-mortar shoppers was put into practice during the pandemic restrictions and became a standard part of the omnichannel shopping experience. Many older consumers joined their younger cohorts in becoming online converts. This trend was reflected in the findings across all four reports: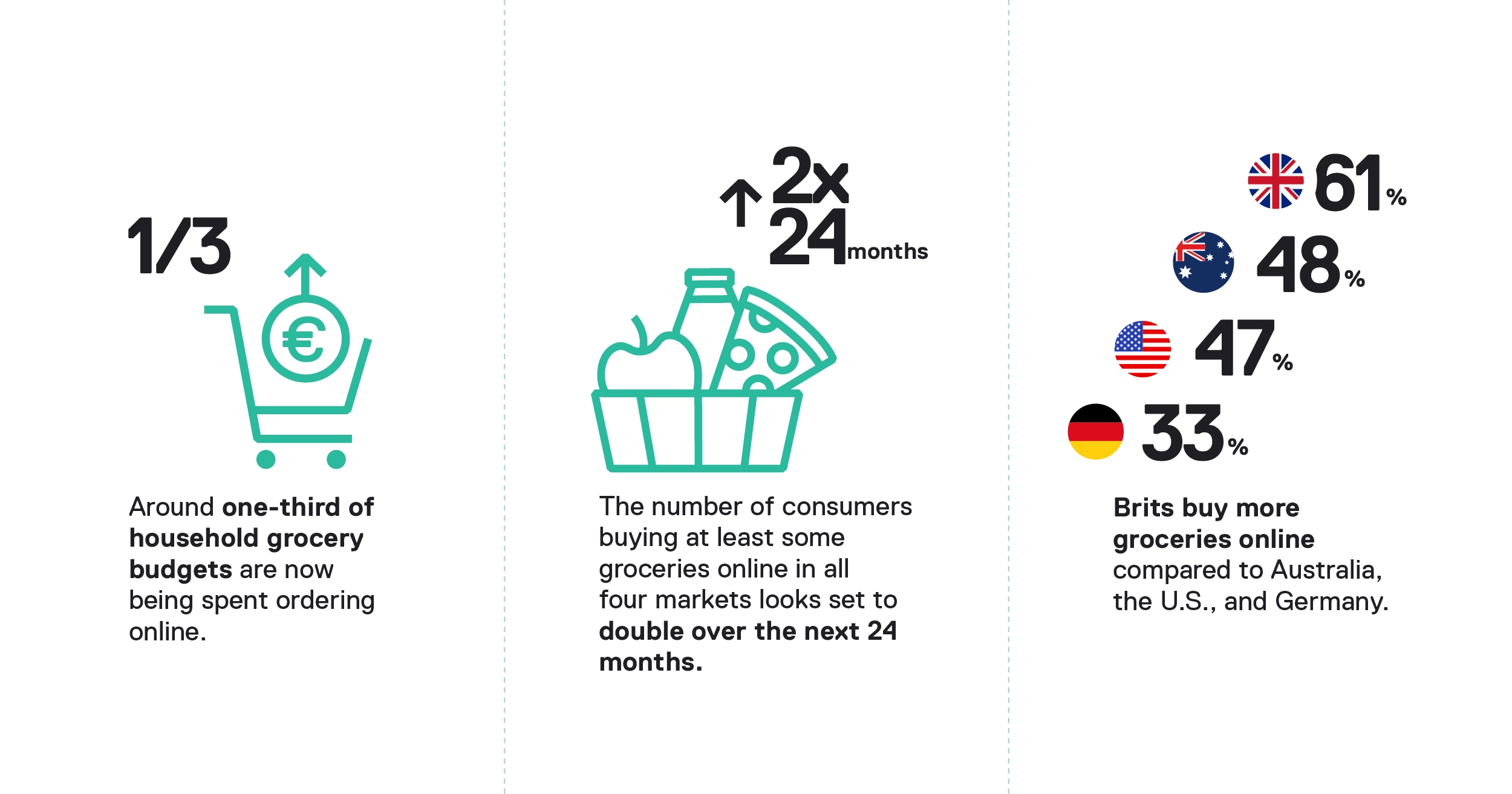 Personal safety wasn't the only reason that people flocked online, even though one-third of respondents in all countries listed it as a motivation. Other strong incentives include a lack of time and convenience, with a preference for home delivery over pick-up in-store.
As cost-of-living rises, consumers are also on the lookout for the best deal, whether online or off. This means that grocery providers can no longer afford to offer only offline or limited online services. 50.5% of Germans, for example, would also like to see discounters offering deliveries, indicating that price-conscious consumers may quickly turn to cheaper online shopping if the demand isn't met.
Price, range and quality – the next frontiers
Even though consumers are flocking online, offline shopping still retains its allure. Around 50-70% of shoppers in the four markets still do the majority of their shopping offline. So what is holding them back from making the leap? The main hurdles indicated were product ranges, delivery fees and the perception that offline stores offer superior food quality, with many consumers indicating that their biggest bugbear with online groceries was item substitution.
So what can practitioners learn from these results? While the brick-and-mortar store is not going away anytime soon, online retailers that can address these pain points are primed to win more customers. Consumers are hungry for the unique selling points that online groceries can offer, and it won't take much more to convince them. Established retailers who are not taking advantage of online's features – great user experience, fast delivery, lower prices – stand to lose momentum to online challengers.
Killer UX makes all the difference
The reports also show that intuitive user experience is the most important criterion for online shoppers when evaluating online offers: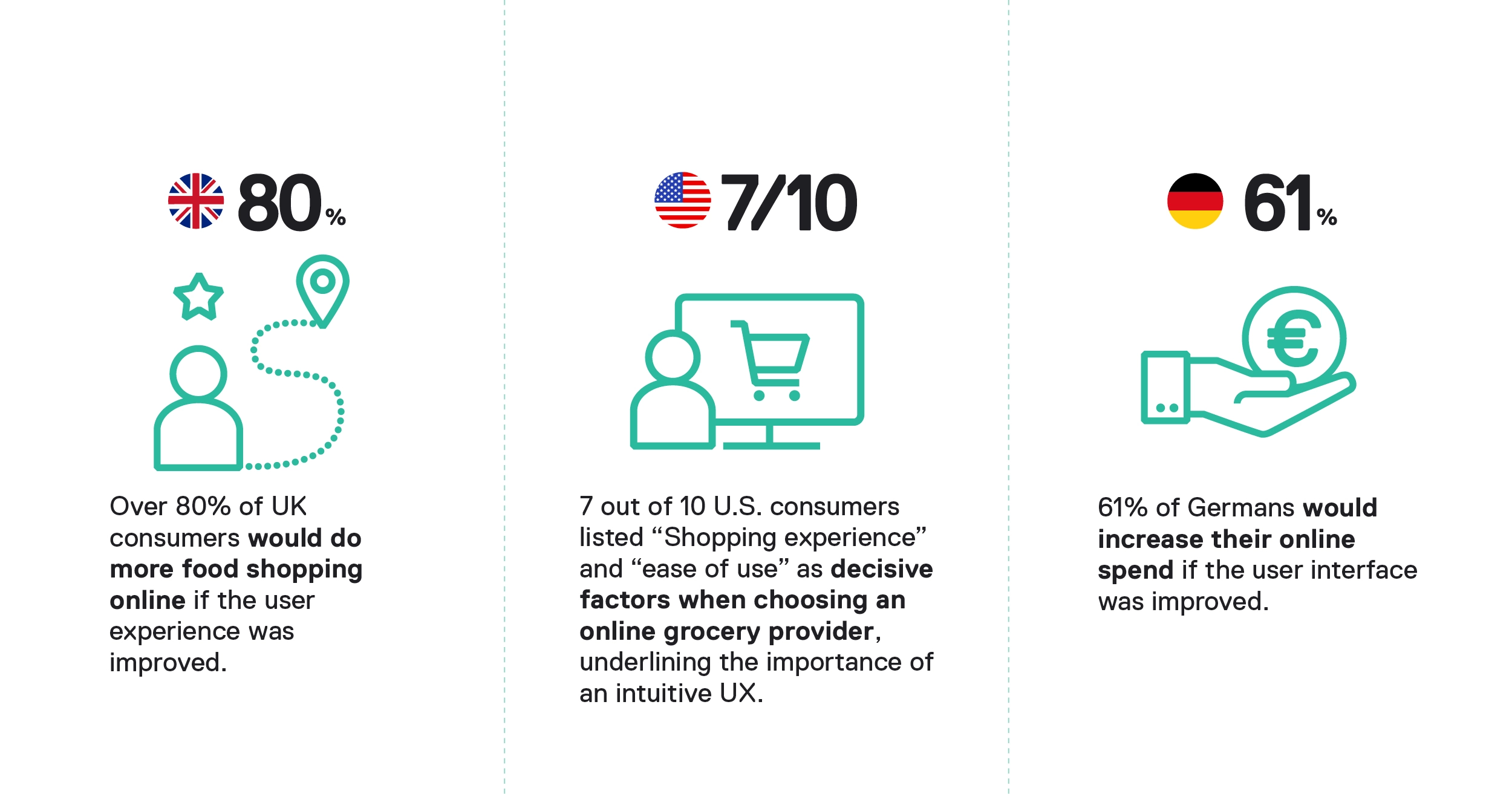 When it came to buying preferences, online grocery shoppers indicated that they switch between devices, using mobile devices and desktop for different ordering situations.
With a crowded on-and-offline marketplace, it's harder than ever for practitioners to differentiate. A slow or complicated shopping experience, especially one which isn't easily replicated across channels, will lead customers to go elsewhere. While product quality and availability remain important, the e-commerce journey UX is more relevant than ever.
Grocery retailers who choose to invest in technology can get ahead of the curve in customer retention and satisfaction. A sophisticated unified commerce approach is the ideal strategy to optimize the customer journey. This requires modern, agile e-commerce technologies to find exactly the customer-centric solutions that consumers are currently demanding and flexibly to adapt once the market changes. 
These are just some of the insights from our series of Online Grocery Reports. To get more detailed and market-specific results, you can download all four 40+ page reports below.