Marketplace
Spryker will launch the universal Marketplace solution.
With Spryker, you can build any kind of an e-commerce project, and we wanted to deliver the Marketplace solution that our current and future customers can benefit the most from.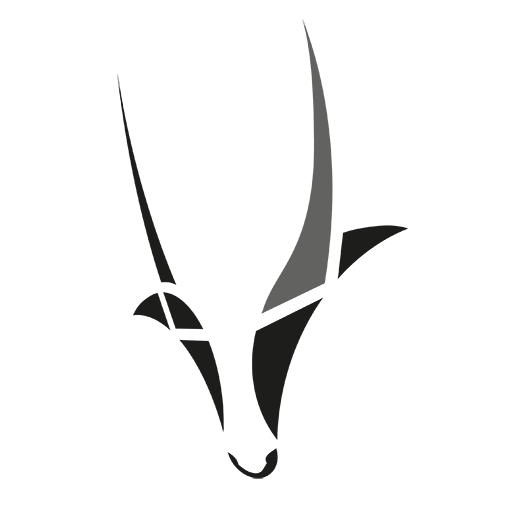 Spryker Content Team
Experts in Digital Commerce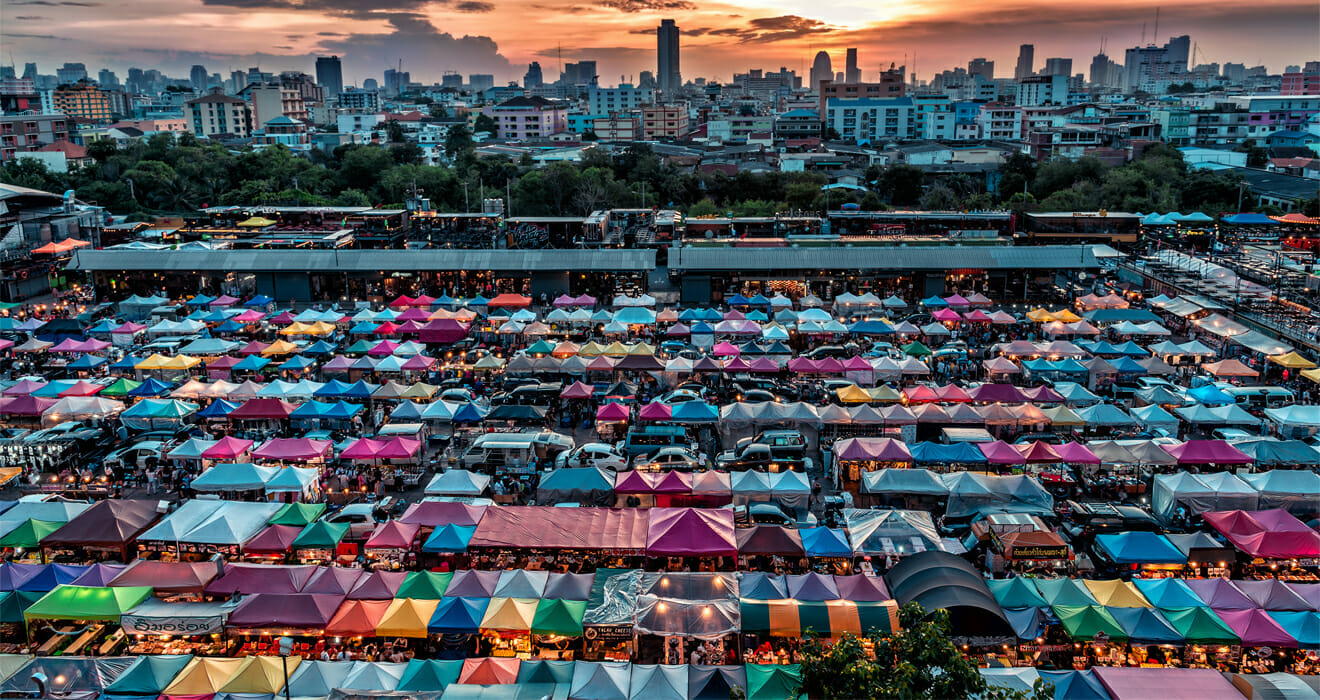 How it all began
From ancient times, a Marketplace was a place in every big city or a small village where people met, talked to each other, and exchanged the latest news. The most important reason to go to a market was to purchase different goods and services from various sellers and craftsmen who offered them at different prices and quality.
Nothing has changed nowadays, in the era of the Internet, computers, and smartphones. In addition to the classic offline Marketplaces, people can now purchase products and book services from online ones. It all started with companies such as eBay or Amazon, which have slightly different business models. eBay didn't sell anything by itself but created its platform for third-party sellers (Pure Marketplace) where Amazon began as a retailer and then opened up its platform to other sellers (Enterprise Marketplace).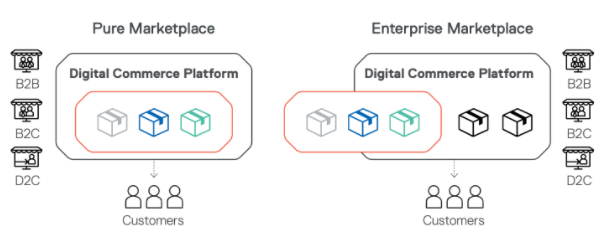 Online Marketplace as the new business model
This whole development showed the advantages of the new business model to other companies that were not ready to invest a lot of money into building up a scalable and reliable online business but wanted to focus on their core expertise. Thus, they joined various already established Marketplaces with a good customer base and sold their products online. At a much lesser effort than having their own online shop, such companies can extend their commerce channels. 
Companies that run Marketplaces got additional revenue streams, increased product variety, and availability, and gained new customers. A win-win situation for everyone, also for the brick and mortar businesses that got an excellent complementary channel by becoming an online Marketplace.
Online Marketplaces turned out to be a generic solution to every kind of industry, such as fashion, food delivery, electronics, furniture, travel, pharma, manufacturing, distribution, and many others. Also, the rather conservative B2B businesses transformed themselves, when several Marketplaces were launched in the past few years. 
What Spryker will offer you
With Spryker, you can build any kind of an e-commerce project, and we wanted to deliver the Marketplace solution that our current and future customers can benefit the most from:
Single platform and infrastructure: Full compatibility of Marketplace-related features with the Spryker Commerce OS without the need for external solutions. 
Consistent user experience: Both customers, back-office users and Merchants have optimized interfaces to reflect Marketplace-specific features and actions.
Effortless upgrade for existing Spryker customers and easy integration for new ones: Start your Marketplace from scratch or extend your B2C, B2B or D2C Shop easily.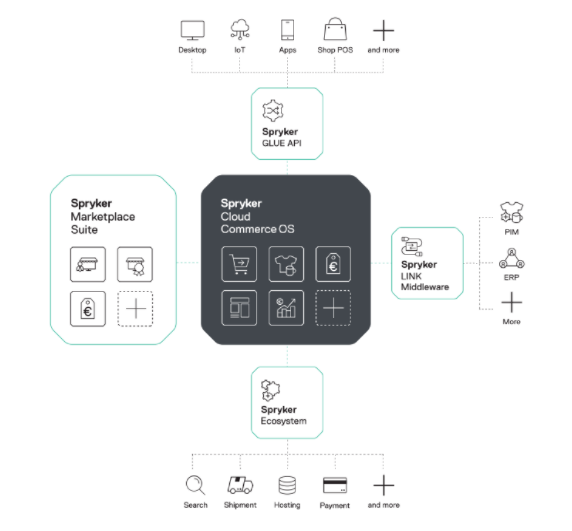 First we want to cover essential user journeys in every Marketplace:
Merchants can edit their profile data, create products and offers, and fulfill orders.
Customers can see Merchant-related information in the Storefront and can purchase products from different merchants in the same order.
The Marketplace Operator can control Merchant-related activities by approving or rejecting specific things like Merchants' profiles, products, and offers.
Stay tuned for more detailed information and the actual release date. Be ready to disrupt your industry with Spryker!